Whoops! I was mistaken. I can post today. I've managed to make my ailing adaptor work (though it needs to be replaced and the replacement will arrive today.) It's a temporary fix, but it has allowed me to chat with you today. I only hope that you all see it! I'm going to sprinkle this post with photos of what was blooming in my garden as I left town.
I got a glimpse of the beauty that is the Chautauqua Institution as I arrived on the grounds on Wednesday night. But I haven't been able to explore it very much as yesterday was consumed by rehearsal. We worked until 9:30 pm. This production is being done on a Summer Stock-type schedule. Very short rehearsal period. Very short run. So I need to be there at rehearsal as much as I possibly can. This theater runs a season that revolves around a core company of acting students that are currently studying in some of the best graduate training programs in the country. They mount three productions a season with casts that consist of the students and a guest Equity actor or two. It's a wonderful concept and this particular group of actors is very talented. Since I love working with students, I'm particularly enjoying this rehearsal process. The guest artist is playing the matriarch of the household, Lena Younger.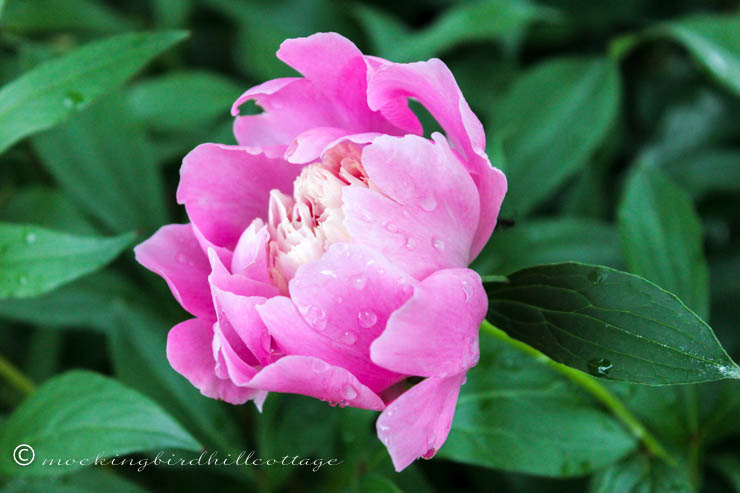 Yesterday we couldn't help but feel the poignancy of the death of Ruby Dee, who originated the role of Ruth Younger on Broadway and who was a close friend of the actress playing Lena Younger in our production. May she rest in peace.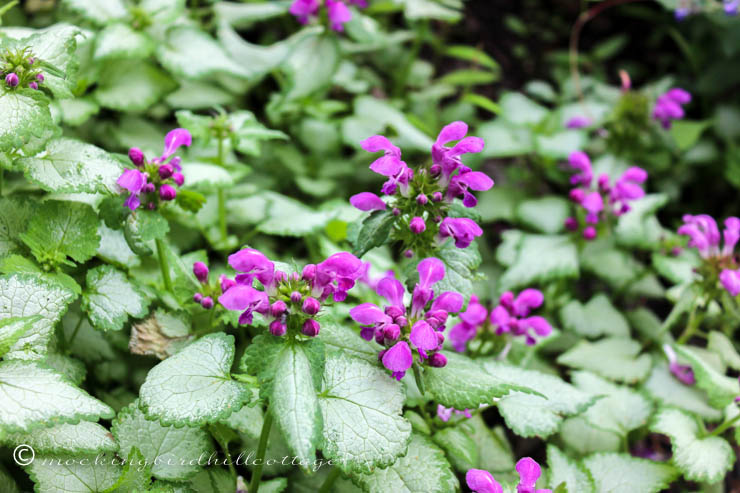 By the way, on my way into town on Wednesday night, I saw a sign for a miniatures shop! As someone who lives in an area where there's exactly zero miniature shops, I cannot wait to go there!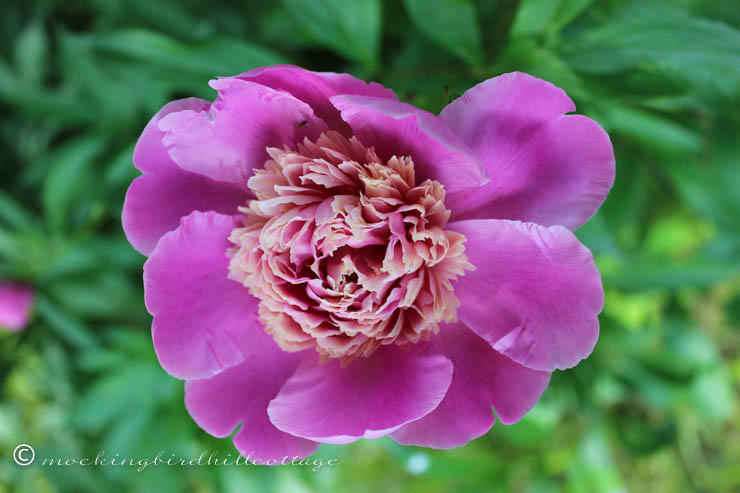 The apartment I'm in is right across the street from the theater building. It's a condo with three bedrooms that I will eventually share with the costume designer and the lighting designer, both of whom are scheduled to be back in town on June 20th. But right now, I get it all to myself. There will be no decorating, my friends, partly because I'm sharing the space but mostly because I'm only here for a little over two weeks. Not worth it.
I'm so grateful that I got a chance to see the other peony bush in bloom before I left. I'm going to miss the Catalpas in bloom. Sob. And some of the roses. Sob again.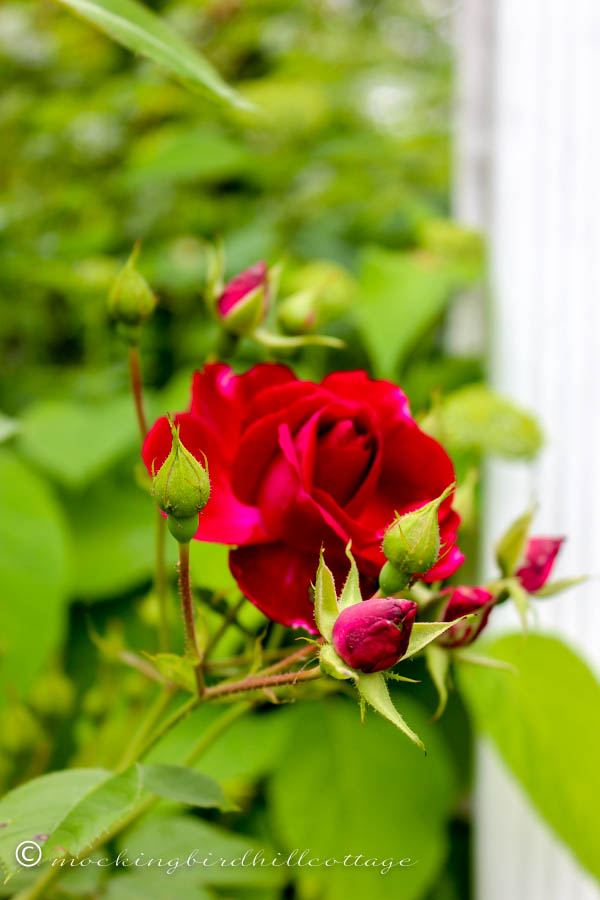 Hello, Julia Child rose that was yellow and is now a deep red. That's okay. I still love you.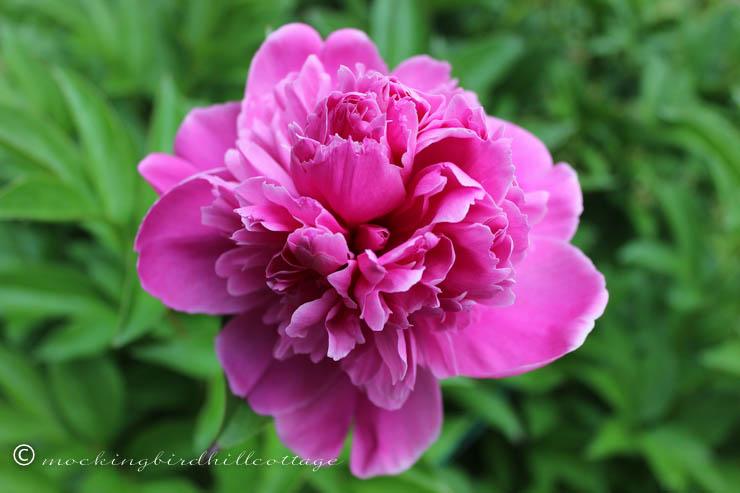 Nature: the perfect designer.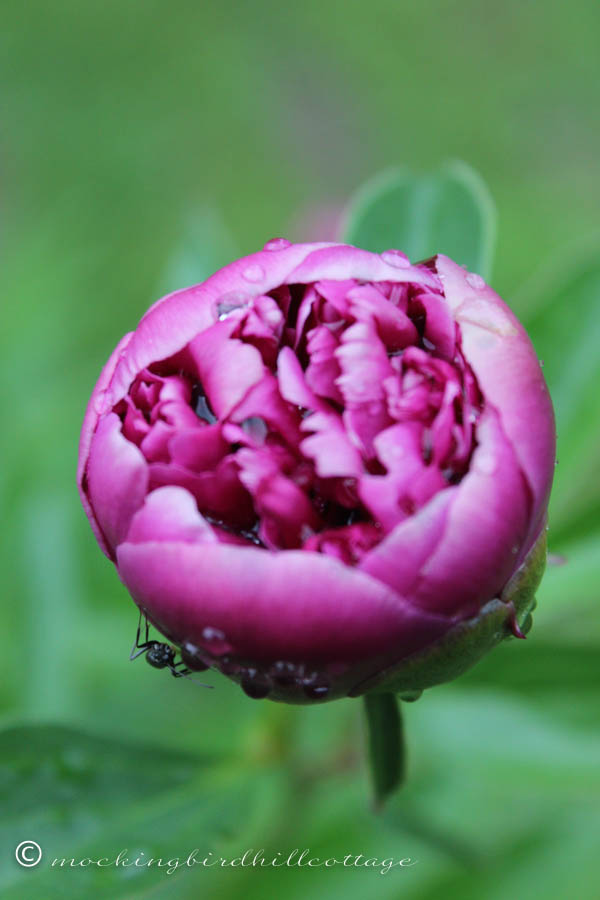 Lest I blow my wad by posting too many photos of the flowers blooming at MHC, I'll stop there. There's more to come. Hopefully, I can get Don to take some pictures with his iPhone. Speaking of which, I didn't bring my big girl camera along with me – too cumbersome. So any and all photos I take here will be with my iPhone. Should be interesting!
Don't forget to stop by my post on Gardening with Hydrangeas from the Endless Summer® Collection for a chance to win a $100 Visa Gift Card.
And don't forget my book review. I'm giving away a copy of Moving Day by Jonathan Stone.
Happy Friday.