First off, the big news that trumps everything else: Little Z's adoption was finalized on Wednesday and he is now officially a member of our family! Of course, he already was a family member in every way, but now it's legal and official and more wonderful than ever. Such happiness!
The Invited Dress Rehearsal went fairly well – a few glitches here and there, but overall, a good performance. Once again, I'm writing this the day before it will actually post – so tonight (Friday) is the first preview and tomorrow night (when you'll be reading this) is Opening Night. Are you confused yet? I sure am. I hardly know what day it is.
Friday morning found me writing up notes for the actors, running to the post office, buying a t-shirt (well, maybe 3) for Don (and me) and a baseball cap for him. Per request. And wouldn't you know it? Two days before I am to leave, I ran out of toothpaste, so I bought some Colgate at the local shop.
Then off to rehearsal to give notes to the actors and watch some of the run-through. Then home for lunch. Then back to the theater office to pick up the first of my two paychecks. Now, I'm writing this post before I have to leave for the preview.
Exhausting.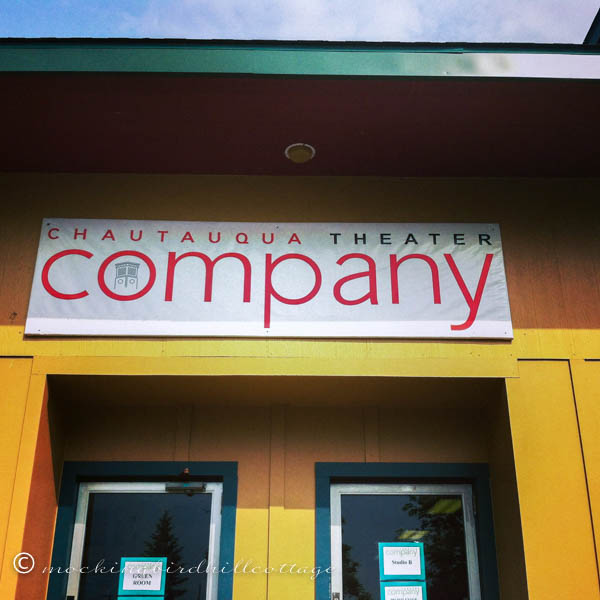 Lovely people at this theater company and the work they do with students in their conservatory is wonderful.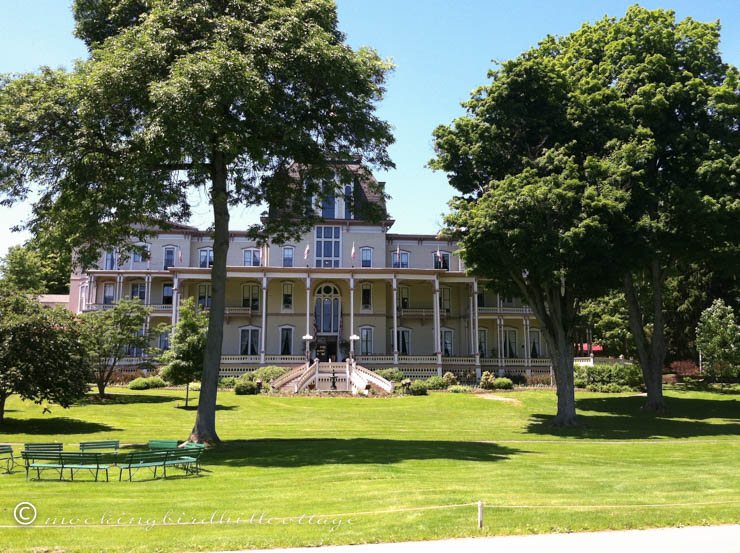 This huge, grand old hotel faces the lake. Talk about a porch!
The lake. And a spectacular sky.
Since I don't leave until late afternoon on Sunday, I'm going to take my time and walk leisurely around Chautauqua and spend some time by the lake. So most likely, there will be even more photos coming. Maybe I'll discover a few more charming cottages.
And now for the second part of this post. As you know, my friend Dawn of Creative Cain Cabin and I have been hosting a Christmas Critter Felt Along. Every month, we present 2 more patterns. Last month, we introduced the Cat and the Pig.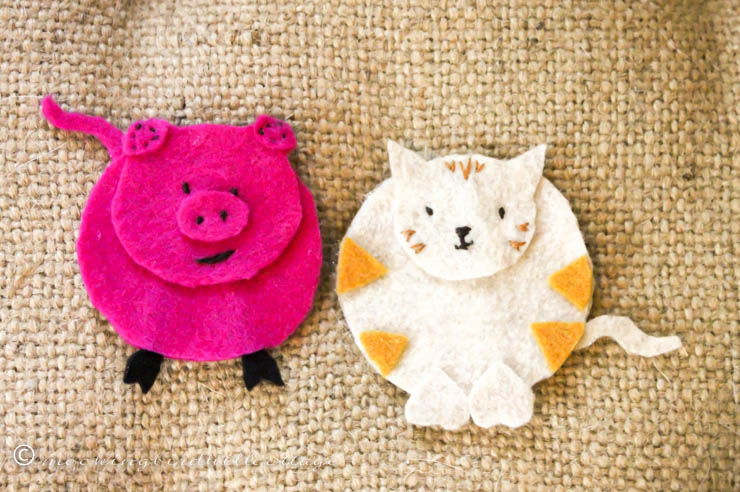 If you missed the patterns, you can visit this post on my blog and this one on Dawn's Blog. Normally, we host a Linky Party, but frankly, we had hardly any participants last month, so we've decided not to do that any longer. Don't worry, the patterns will continue and we hope you keep on making them!
This month, we are making two new patterns, the Chicken and the Moose. Since I'm away working, I haven't been able to make mine, but Dawn has. Here is a photo of her creations:
To download the pattern for the Chicken visit Dawn's post here.
Click here to download the Woodland Moose.
That's all for now.
Happy Saturday.