What can I say?
The Oriental Poppy is blooming.
From this: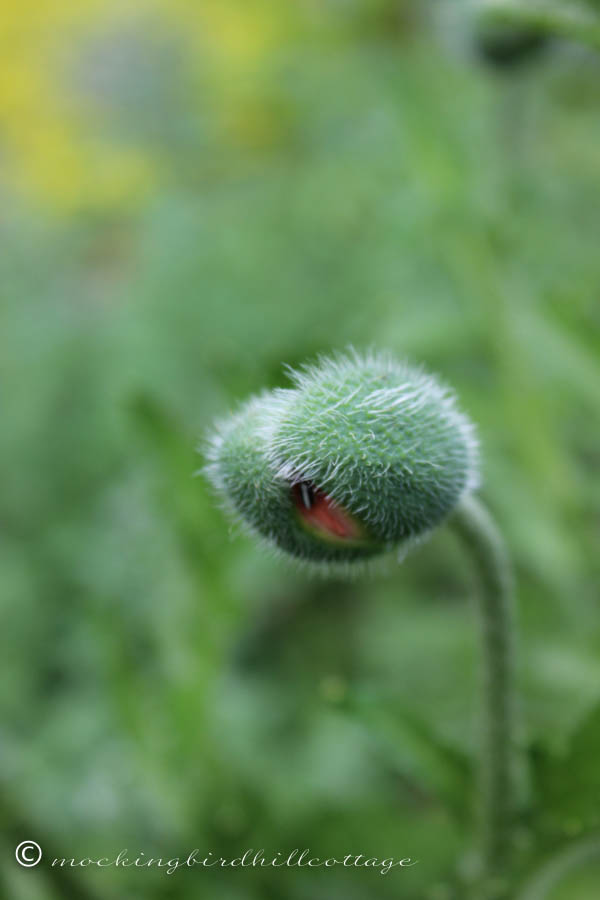 To this: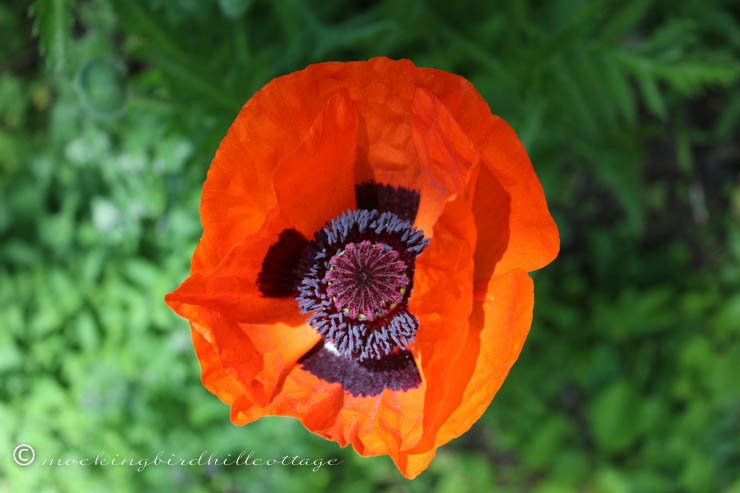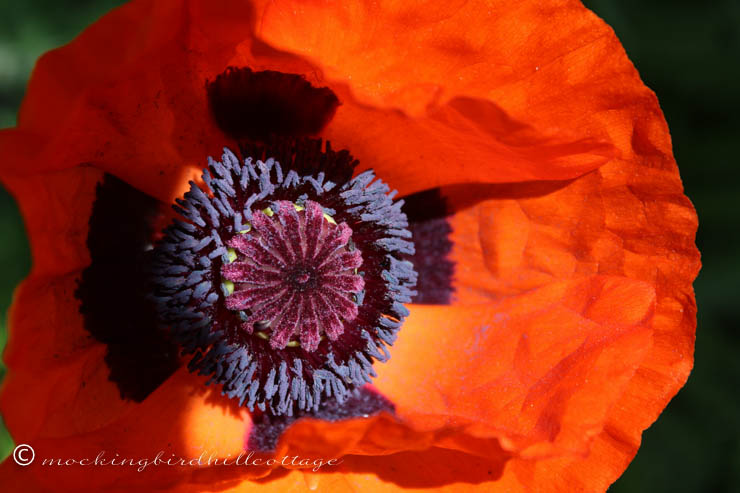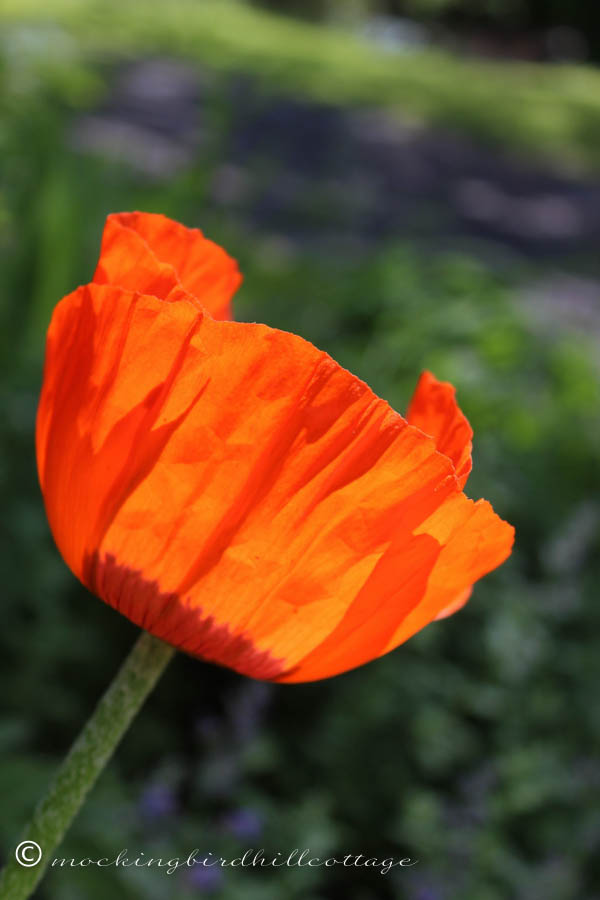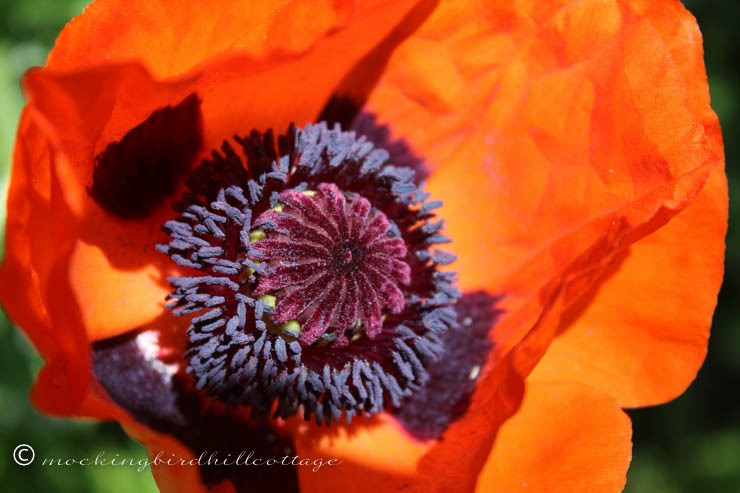 This plant has been in the garden for several years. For the past three years or so, the spring bloom has been spectacular. These flowers are short lived; they emerge in all their exotic beauty, with paper thin petals, and leave within a day or two.
Think you can't use orange and purple together? Mother Nature begs to differ.
Simply stunning. Made for a painter to immortalize. Or for me to immortalize through the lens of my camera.
I love taking photographs of flowers. This time of year, when every day holds a new discovery, a new bloom? Heaven. I spend hours walking around the gardens, looking through my lens, trying new angles, new views, seeing the world through fresh eyes. This blog, this act of blogging, has opened up a whole new world to me. Yes, I loved taking pictures before I started blogging, but only with a small point-and-shoot. And pre-digital? I had to remember to take the film in to be developed. I wasn't always successful on that front. Once I started blogging, which is such a visual medium, I started to observe the world around me with renewed and inspired eyes. I got a DSLR, which completely changed everything. Looking through a camera lens expands my horizons in the best possible way.
Speaking of photography, my other blog, which is called Through a Lens Daily, was started by me a few years back. My intention was to capture a single image every day and hone my photography skills and I did just that for a while. But I've been hit or miss the last year or so. I'm happy to say I've begun posting there again. The link is in my sidebar if you're interested in stopping by. Just one image (more or less) every day. I also moved my blogroll over to Through a Lens Daily. It used to be in the navigation bar of MHC, but the plugin that I needed to use for that has been acting up. I keep up with other blogs in a variety of ways, one of which is my blogroll. So if you've ever used my blogroll to find new blogs, just hop on over to Through a Lens Daily. I do believe that it reflects my eclectic taste in blogs – there's a lot of variety there.
Speaking of interesting blogs, if you dream of going to Paris as I do, you will love Paris in Four Months. Written by a Swedish photographer who moved to Paris for four months in 2012 and ended up staying, (and who can blame her?) it's full of gorgeous images of that beautiful city.
I read her posts and I dream of going to Paris. With my husband, of course.
We will. Someday.
Today would have been my parents' 68th wedding anniversary. Happy Anniversary Dad and Mom.
Happy Sunday.