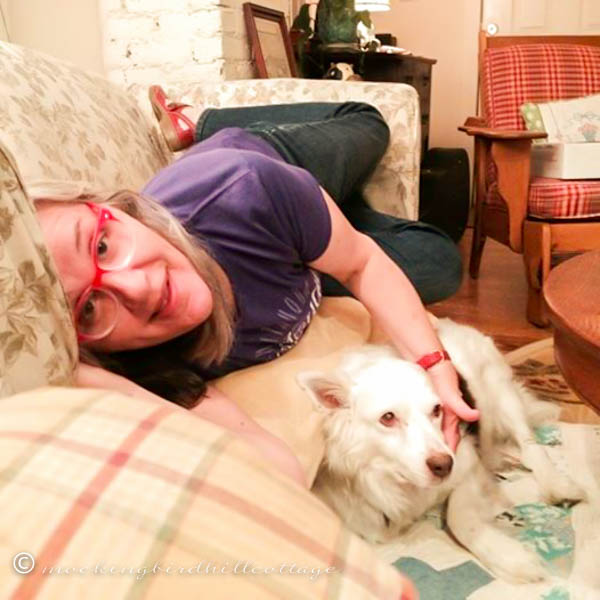 Photo taken by Don in the wee hours of the morning. I missed my little girl.
What a long day yesterday was! Flying across Pennsylvania in an unbelievably loud prop plane. Transferring to another flight in Philadelphia after a two and a half hour layover.
And I'm going to be frank here, trapped inside a plane with the horrendous smell of someone repeatedly passing gas. Hey, we've all been there, haven't we? I don't know what that person ate, but it definitely contained something spicy. Between trying to block out the loud drone of the prop plane and the aforementioned gas, I definitely had my work cut out for me.
Glad to be home.
A quick peek out the window this morning revealed wildly overgrown garden beds, weeds that seem to have taken over, and a lot more blooms than when I left.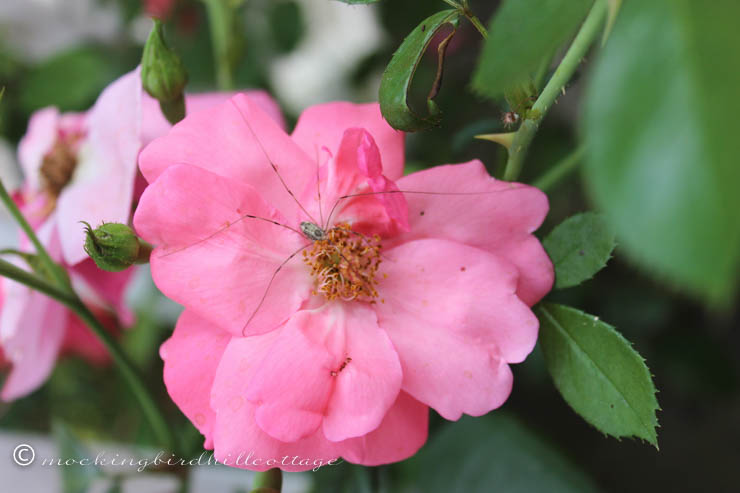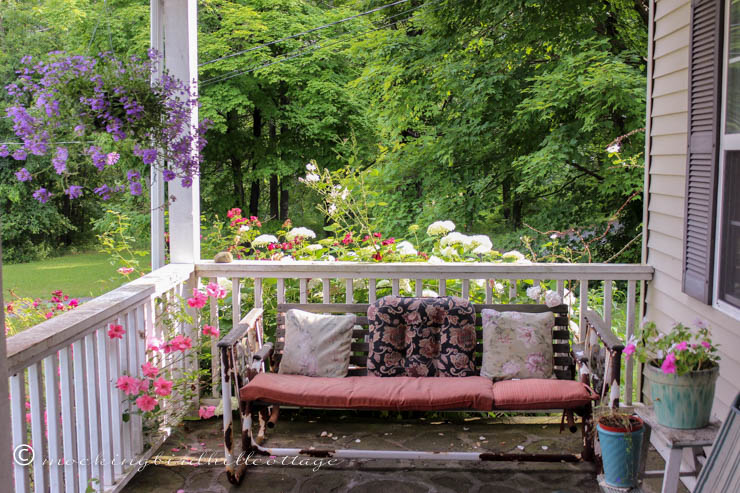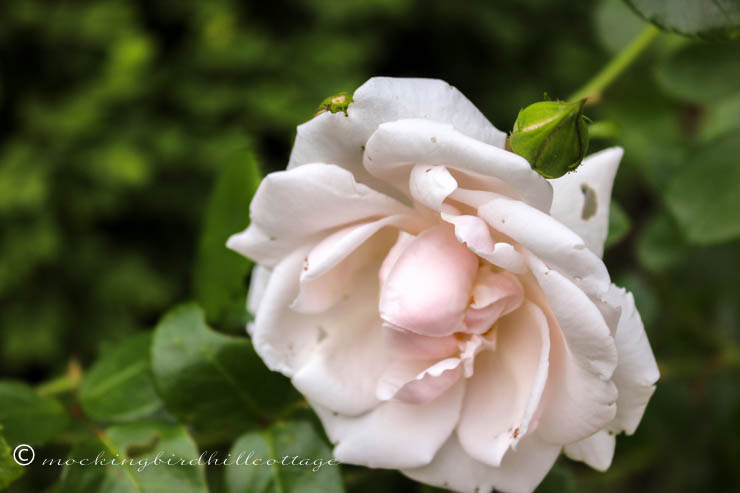 The first bloom of many of the roses is fading, but I see plenty of buds. The bugs have had a feeding frenzy this year, but we don't use pesticides on this property, so it is what it is.
The impatiens that I nursed through the winter, pinched back, and despaired of ever blooming again?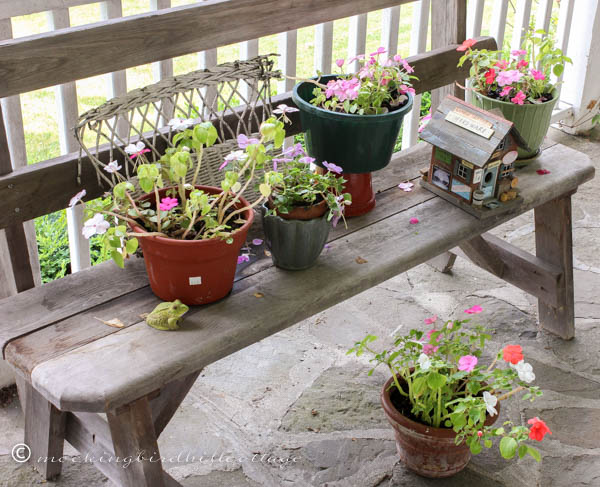 Well, they're blooming! Yippee! Don did a good job of watering. Unfortunately, he doesn't weed, nor would I want him to because he's unsure just what is a weed and what is a legitimate member of the garden bed.
I have never seen so many weeds, so you can see I will be busy this week! I already yanked some when I snuck outside to take these photos.
Today, we will have a little birthday celebration for sweet Don. Maybe Don will make me some dinner (fingers crossed.) We'll watch 24. Don will open his presents.
The week ahead? My sister's birthday. The anniversary of the day we met. My brother-in-law's birthday. Celebrating the blessing of family.
Happy Monday.