I grew up spending time at my aunt's cottage on a lake in Michigan, my home state.
That particular lake was named Silver Lake and it was about an hour or so from our house. The cottage itself was built by my grandfather in the early part of the twentieth century. In fact, it was the very first cottage on that lake. My parents spent their honeymoon there.
The family cottage was owned by all six Hill siblings after the death of my grandparents and eventually, my aunt became sole owner. The lake was another world for me, a place to sit on the dock, or sleep on the sleeping porch with the gentle sounds of waves lapping against the shore as my lullaby. It was a place where screen doors slammed, where we played with inner tubes or swam out to the raft. It's where I learned to water ski. There was a little store just down the dirt road where we would walk to get a cold 7-up and some candy. The adults would play cards at night – usually a spirited game of '31.'
Very different from my life in suburbia.
It's no wonder that I've always loved lakes and have always wanted to live on a lake. The lake here, Chautauqua Lake, is 17 miles long and 2 miles wide. There are several communities on the lake, one of which is the Chautauqua Institution. On Sunday, I grabbed the opportunity to spend some time there – before the influx of summer visitors that will start on June 22nd.
It's gorgeous.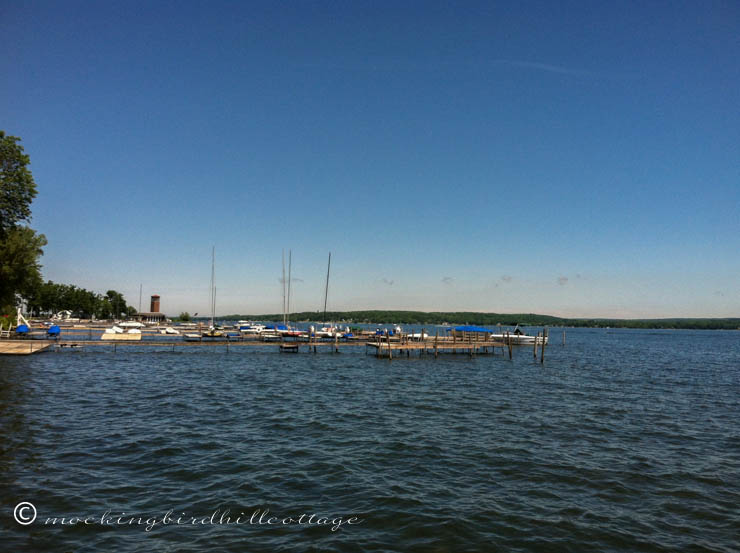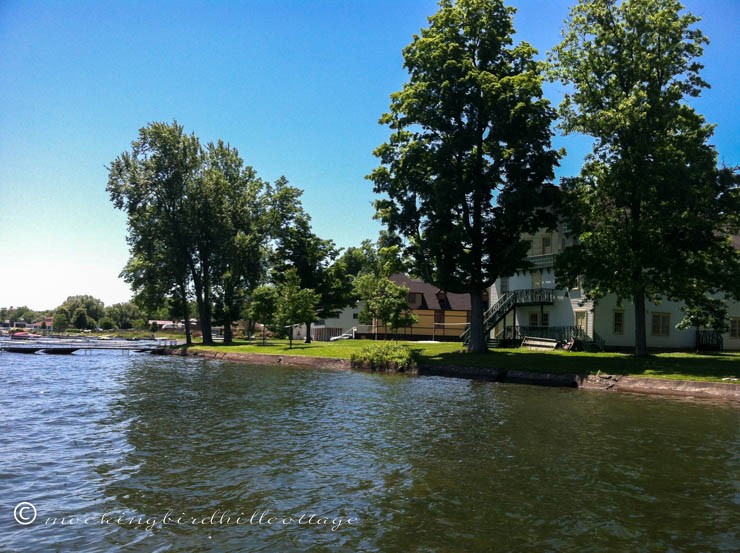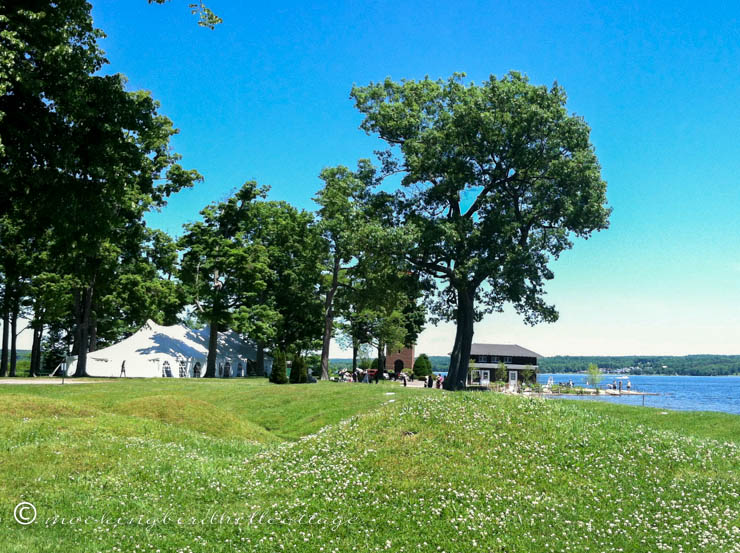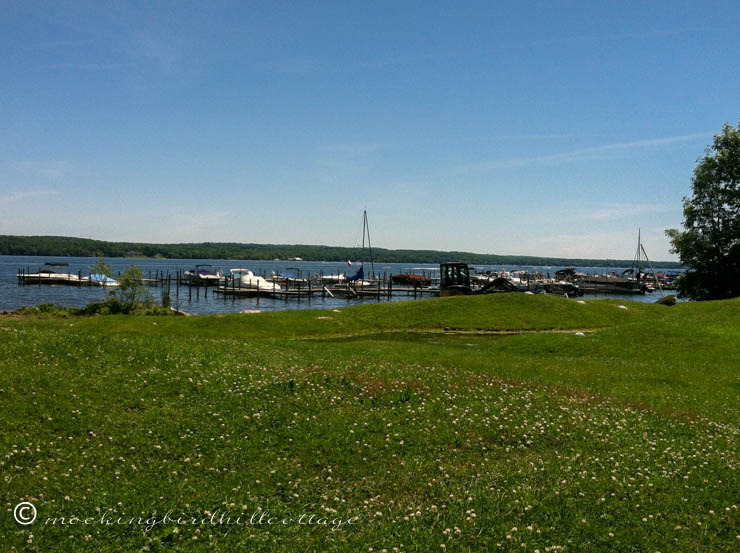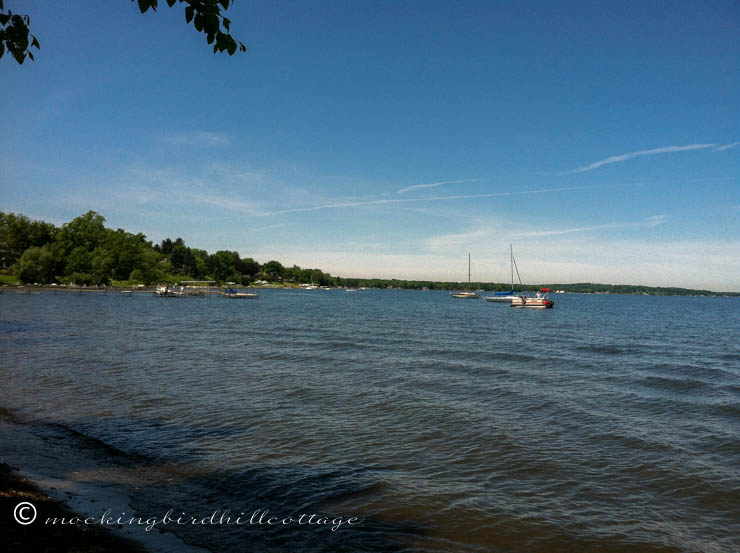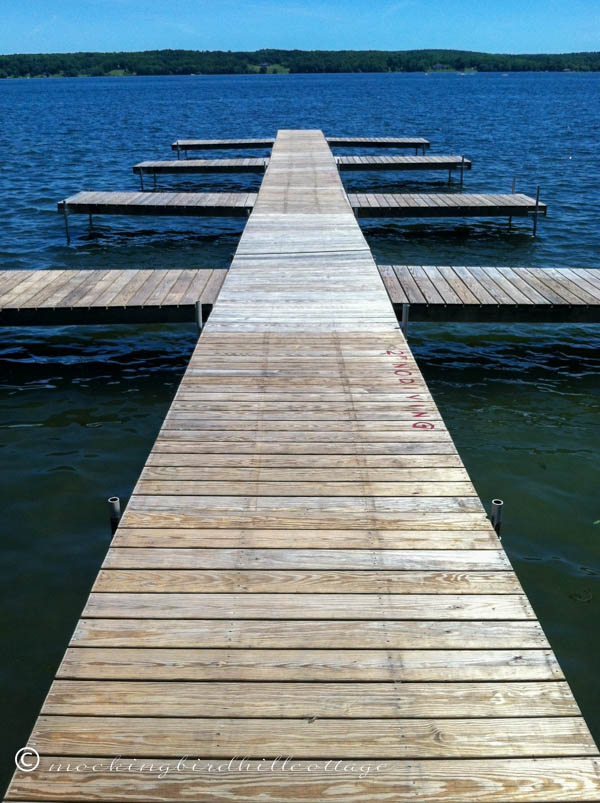 You'd better believe I sat on this dock for a while.
I would love nothing more than to wake up each morning and walk down to my very own dock with a cup of coffee. Universe? Are you listening?
And speaking of Michigan, look what I spied in someone's yard: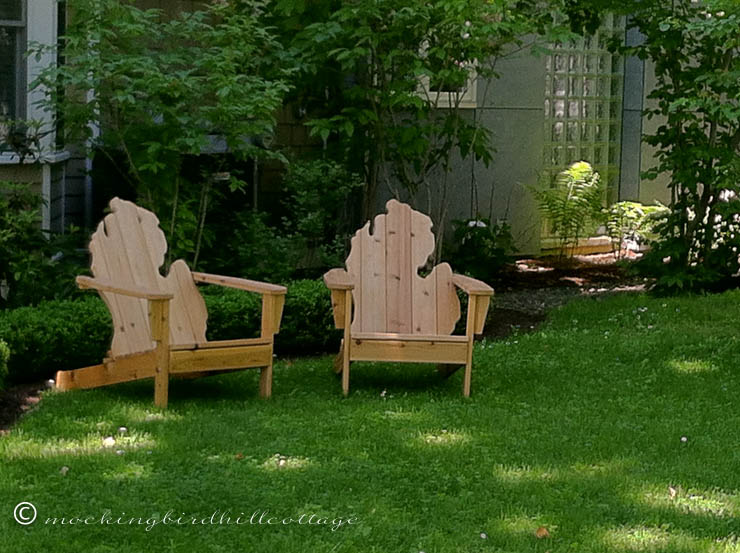 Michigan shaped adirondack chairs. Dawn, my fellow Michigander, you need these! My cousin Eileen reads this blog; have you seen these before, Eileen?
Yesterday was a long day. Today will be equally as long. But I'm having a wonderful time working in these surroundings.
Happy Wednesday.