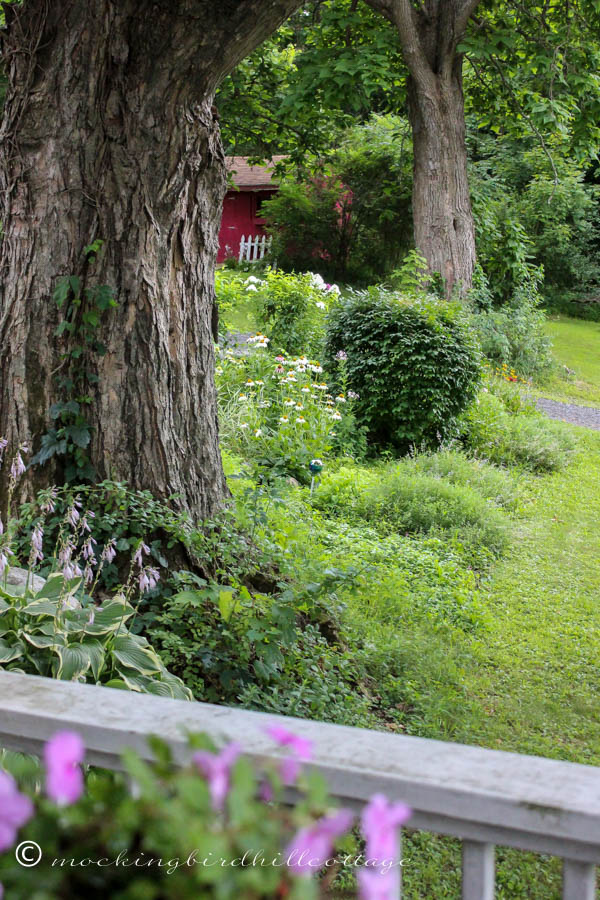 (I have two posts up today. Scroll down if you're interested in downloading the latest Christmas Critter patterns.)
It's July 31st. My mom's birthday. And so we come up against another first in what will be a year of firsts. She would have been 87 today.
What can I say? I miss her terribly, of course. I wish I could talk to her. I still think of things I want to tell her – that happens to everyone who loses a loved one – but the fact remains that I was unable to talk to her except for brief moments during the last year she was in the nursing home. I'd reconciled myself to that loss long before she died.
By the time we moved to the cottage, my parents were no longer traveling. They saw our home in San Diego. They never saw the rental cottage we lived in when we first moved to New York. My mom never really wanted to fly again after September 11th and Dad wouldn't come without her. But I would have loved it so much if they could have come here. I would have loved to share our little cottage with them, flaws and all. Mom knew I loved to garden, though I wasn't at all interested in that during my youth. I think she would have liked this view. She would have liked sitting on our porch. (I come from a porch-sitting family.)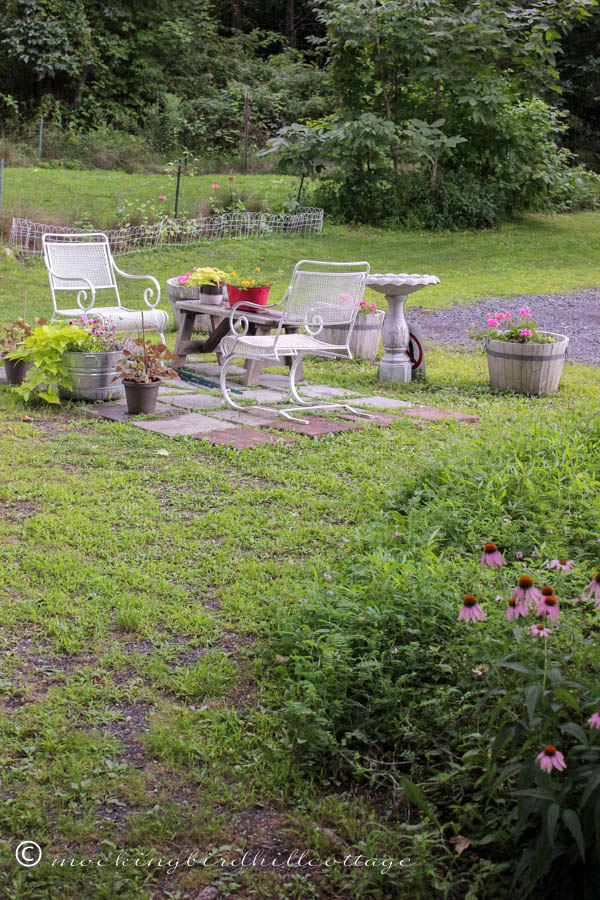 She would have liked sitting on the funky patio.
I think she might have been impressed by my gardens. And I can guarantee you she would have said something like, "Who is this girl?" Because it was a skill I didn't have when I was still living in Michigan. I had lots of indoor plants, but gardening? Digging in the dirt? No.
That came later.
I think she would have liked the cottage. When she used to visit us in San Diego, she loved to do crossword puzzles and read books in our downtime. Don was amazed at how many books she got through during a visit.
The apple doesn't fall very far from the tree, does it?
She would have showered Scoutie and Riley with attention.
It makes me sad that she never spent any time here, in this place we have made into a home.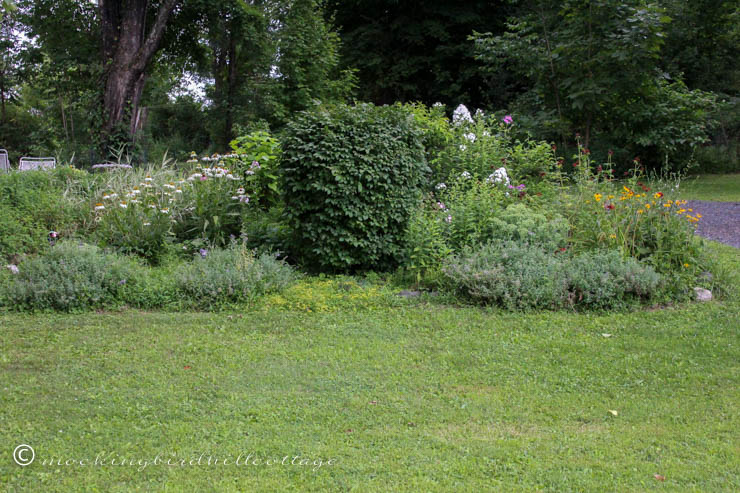 However, I've certainly felt her presence here, as you know. So I guess she has visited the cottage.
In her own way.
Happy Birthday, Mom. You are loved and adored.