The neighborhood pool was open for business yesterday. It was so dang hot and humid! I managed to catch this particular fellow in the midst of a refreshing dip.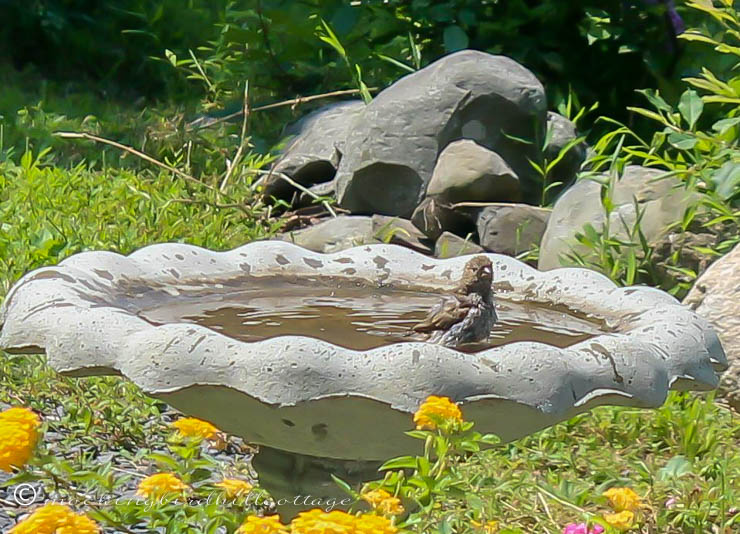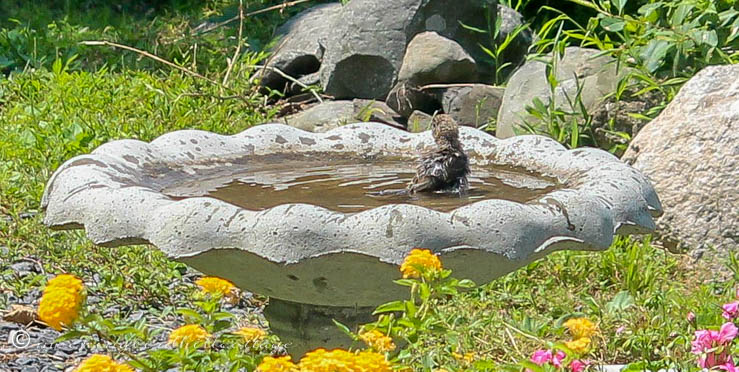 He was in and out of the water several times. I was a wee bit envious.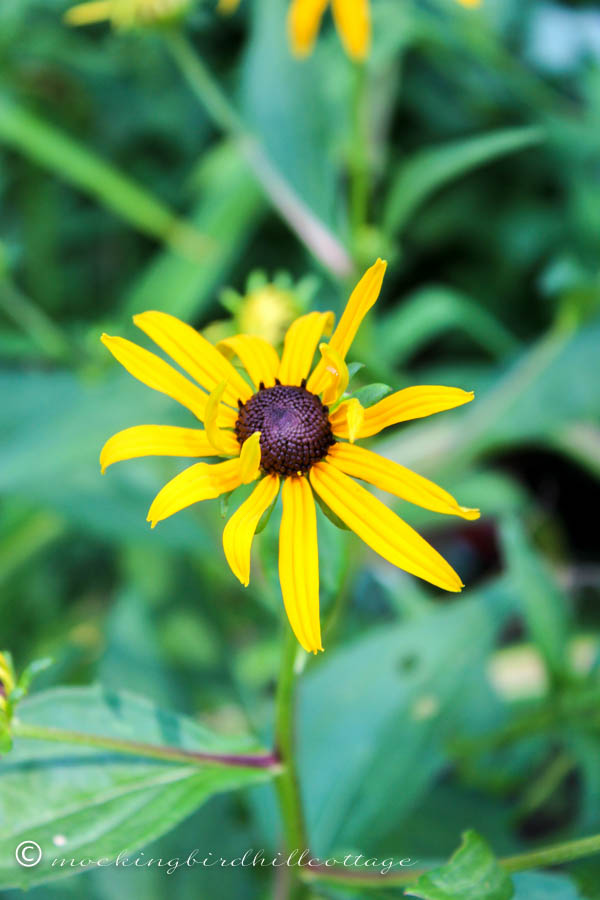 The rudbeckia have opened.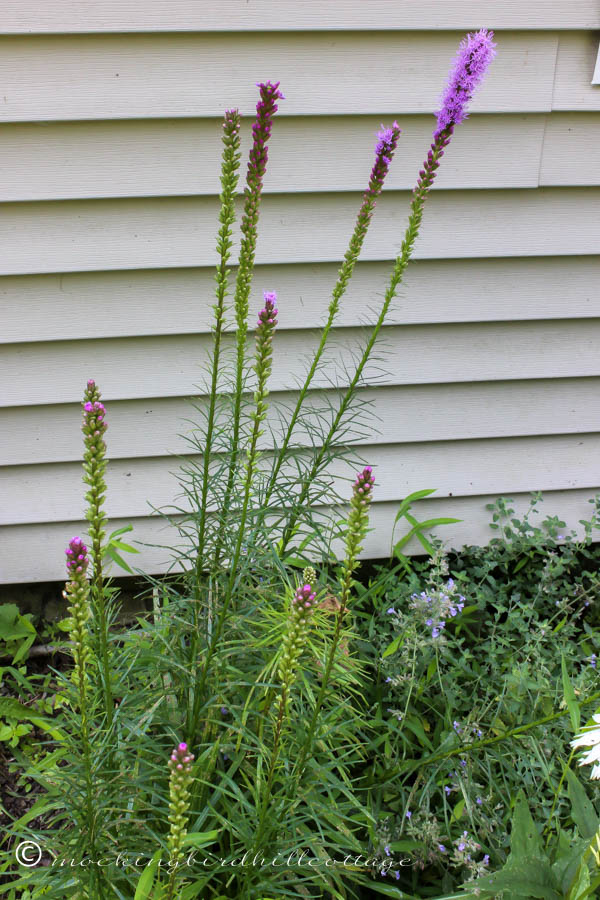 The liatris are filling out. I love these flowers which are tall and spiky and exotic looking.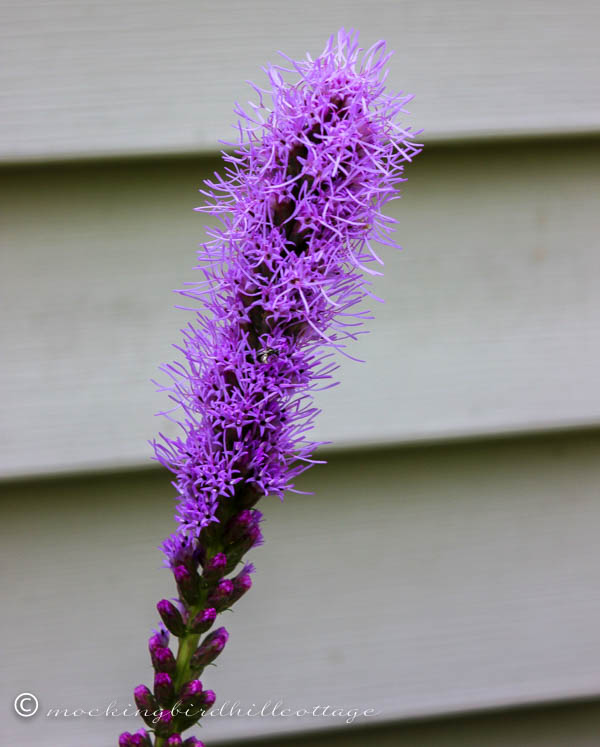 Amazing.
I'll try to get some shots of the garden in the next few days – we're approaching that time when the tall David's Phlox will be in bloom, along with all the coneflowers and the rudbeckia. It looks awfully pretty. It's what I call the July Peak.
I just caught a glimpse of one of our bunnies through the den window. I wonder if it's one of this summer's babies? The other day I saw our groundhog chomping on some grass. Groundhogs are shy, timid, gentle creatures, and vegetarians to boot. They run and hide under the shed when they're scared, which is quite often!
Oh, and I saw a hummingbird yesterday! I walked out onto the porch and there, staring at me, was a hummingbird  who was hovering over the coneflowers. Turns out the coneflowers weren't what she was looking for, but she hovered and darted and looked absolutely beautiful.
Did I have my camera? No.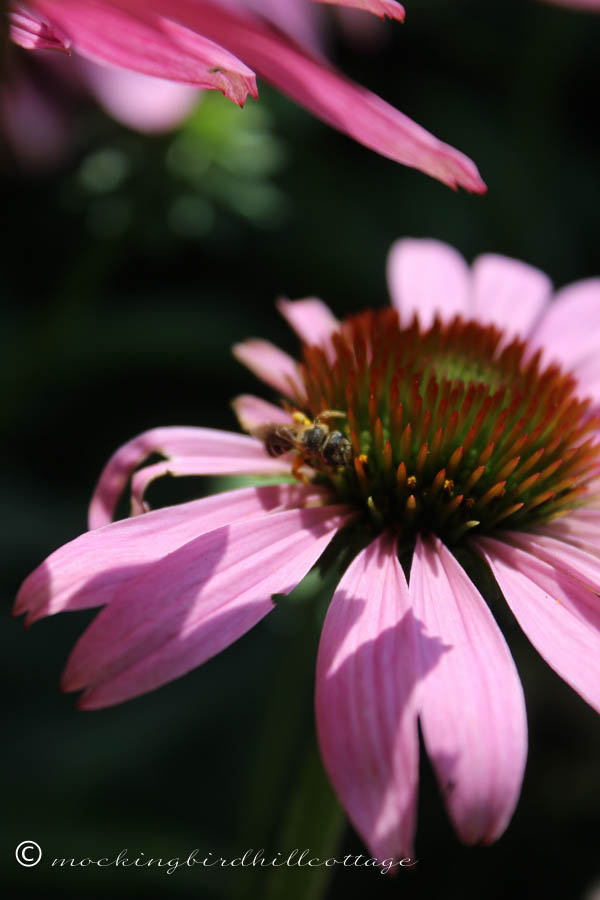 This might be one of my favorite photos ever. I was using the macro setting, trying to capture that tiny little bee who is on the edge of the cone. I love the highlights and shadows and the texture of the cone.
Sometimes you get lucky.
Happy Thursday.