Just a quick post to show you the next patterns for the Christmas Critter Felt Along. Dawn and I have been sharing 2 patterns each month with you since January, That makes 14 little felt animals so far. This month?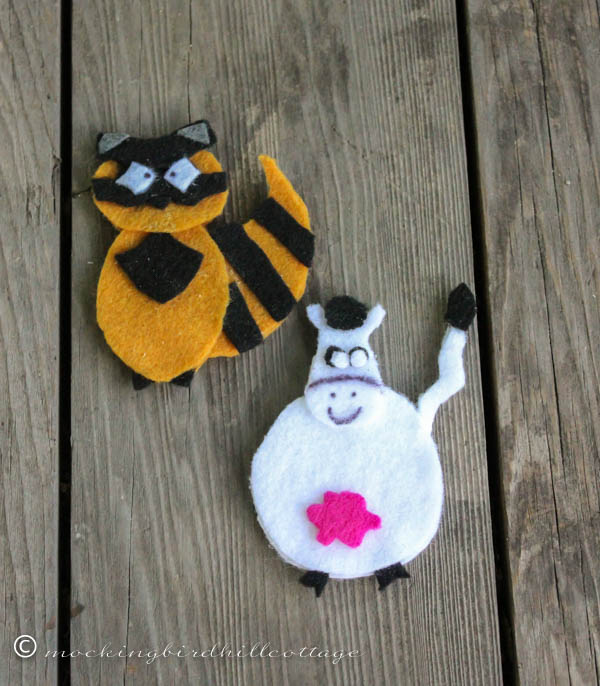 The raccoon and the cow.
(I should have added black spots on my cow like Dawn did.) But that's the fun of this. Everyone will interpret a pattern in their own unique way.
Confession: Sometimes I glue my pieces of felt together, which is a perfectly reasonable way to make these. If I don't have the time to embroider, I use fabric glue. I figure I can always go back and add the embroidery later.
To Download the Barnyard Cow Felt Pattern click here.
To download the raccoon, visit Dawn's post, here.
Have fun and enjoy!