Dawn and I have been doing this since January. Each month, we've given you two new critter patterns. 16 critters so far!
Okay. Last month we made the Cow and the Raccoon, right?
Time to unveil the new critters for September: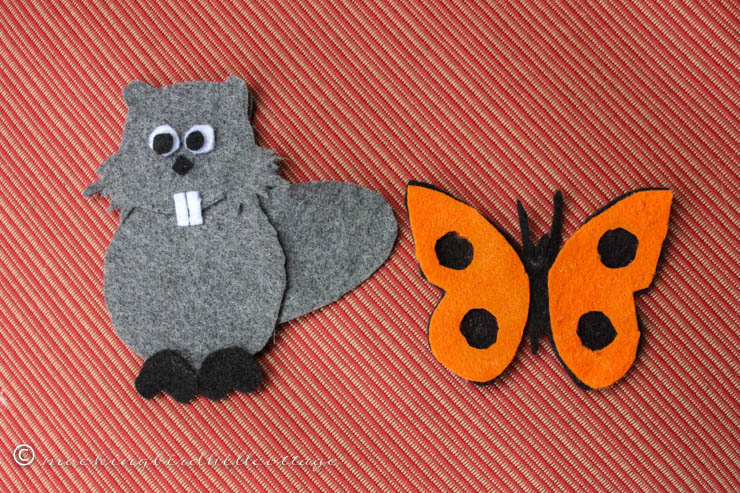 The Beaver and the Butterfly. (The Beaver just might be my favorite so far.)
Once again, I used fabric glue. No time to embroider at the moment, so I'll add the embroidery later. I've used the colors of the Monarch Butterfly, in honor of my first Monarch sighting. I was starting to think I wouldn't see one!
To Download the Woodland Butterfly, click here.
To download the Woodland Beaver, visit Dawn's post here.
Have fun!