I have to say the weather here has been simply gorgeous for the past few days, even though my time outside is limited. Low humidity, sunny skies, cool nights….heavenly, indeed. In fact, I'm sitting here in the blogging chair wrapped in a lightweight throw. Who would have thought?
I'm halfway through The Mockingbird Next Door: Life with Harper Lee and I'm completely caught up in this wonderful peek into Miss Lee's life in Alabama. I spent most of the day reading it. Oh, Harper Lee, what an amazing person you are. Look for a review Monday on Just Let Me Finish This Page. I'm also halfway through Laura Lippman's After I'm Gone, which will be reviewed on this blog next Thursday. I'm reading two-handed at the moment.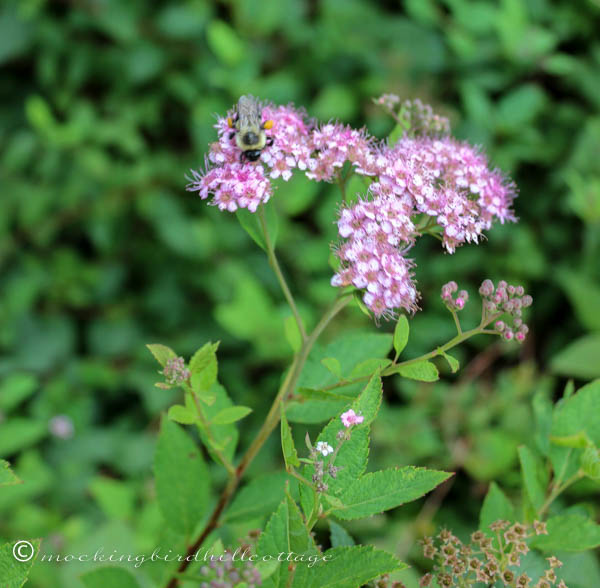 I missed the first bloom of the spirea because I was in Chautauqua. But there's always a smallish second bloom, which I'm grateful for.
After I wrote about my obsession with Palamino Blackwing pencils, a couple of you ordered some and….you like them! There's always a risk when I go on and on about how wonderful a thing is that you just might not feel the same way. So I'm very happy that you find them as terrific as I do. That makes me smile.
In that same vein, I want to pass along a couple of sites that I think you might like. You may already know about them, but I only recently discovered them and I'm hooked. There are so many design sites out there and some of them are regular stops on my daily travels around the web. But I find a lot of them a bit limited; too much mid-century modern, too much all-white, too much of one thing. I tend to avoid them. But my new favorite site, Remodelista, is full of all sorts of interiors. Yes, the hip is there, but there is so much variety that I think you'll really like it. And it doesn't just focus on 'trends,' thank goodness. Trends make my eyes glaze over. (Though, they do use the word 'trending' a lot. I just ignore it.) It's run by a group of contributors and the content is fresh and varied and there's something for everyone. The homes featured are from all over the world. When I first discovered Remodelista, I spent about three hours going through the archives. Because, like all of us, I like to look at photos of interiors, but I prefer seeing interiors that speak of the person living there, that look real and lived in and individual and are not so staged that they might as well be in a model home.
Then I discovered Remodelista's sister site, Gardenista. Need I say more? Such gorgeous photos of all sorts of gardens; big, small, and in between. Lots of handy tips. And, like Remodelista, the gardens are from all over the world. I think you'll like both sites.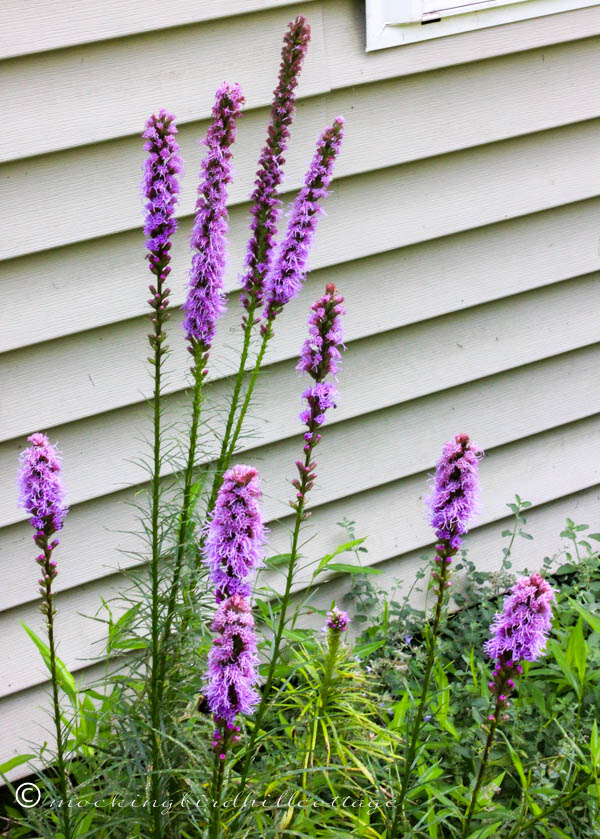 And I also have to pass along a link to this feature on Houzz. This is the most adorable tiny cottage in New Hampshire. I just saw it this morning and fell in love with it. You'll be fantasizing about living in your own tiny little cottage, not as tiny as the one room Tiny House movement, which is wonderful but more than a bit impractical for most of us, but in a perfectly small and perfectly perfect little clapboard cottage.
It's now 8:30. I have to stall for another thirty minutes before I can have my second cup of coffee with half and half. I'm counting the minutes.
Happy Saturday.