Not long after my mother died, my friend Martha, who blogs at Poetry and a Cup of Tea, told me she was sending me a rose bush called Remember Me in honor of Mom. It arrived while I was away in Chautauqua. After writing to Heirloom Roses, I found out it was okay to keep it in its original container until I got back home. Don dutifully watered it.
After I got home, we found an appropriate place to plant it – near the side gate in a very sunny location. I wasn't counting on a bloom this year, but lo and behold, a bud appeared.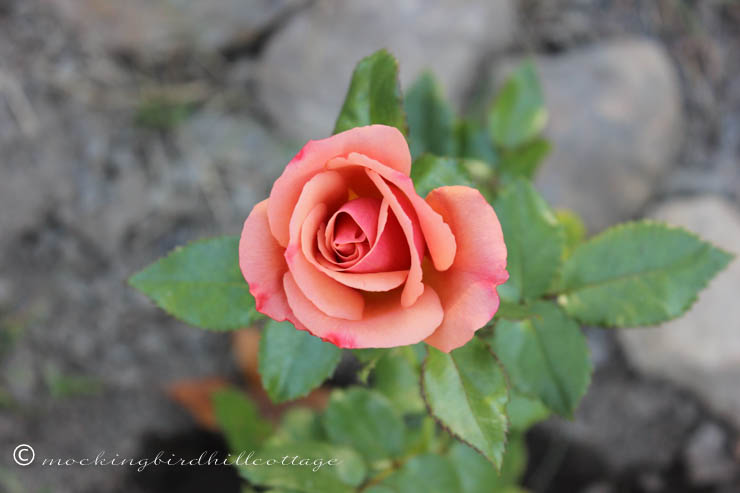 Then this.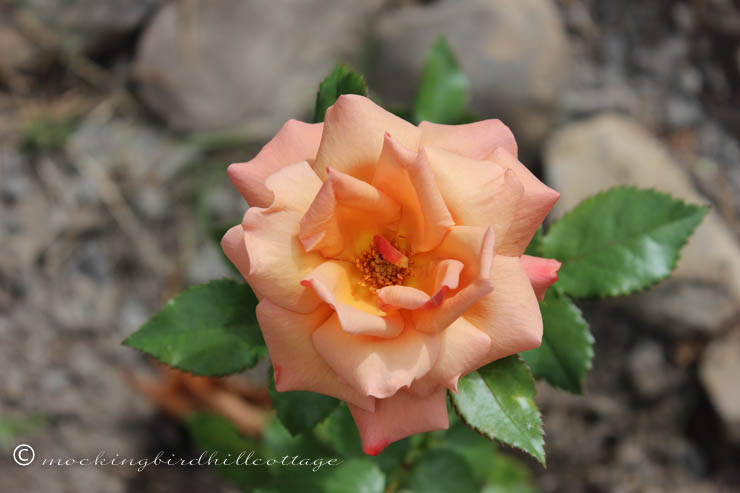 And now this. Gorgeous. It's quite a large flower. The scent is heavenly.
Thank you, dear Martha. I stood by the bush yesterday and thought of my mother. Your thoughtful gift brought tears to my eyes.
Yesterday morning, I was reading about Monarch Butterflies and their soon-to-be migration south. I lamented that I hadn't seen one this year.
Later, I went out on the porch and there was a Monarch in the Chicken Wire Fence Garden! I, of course, ran for the camera.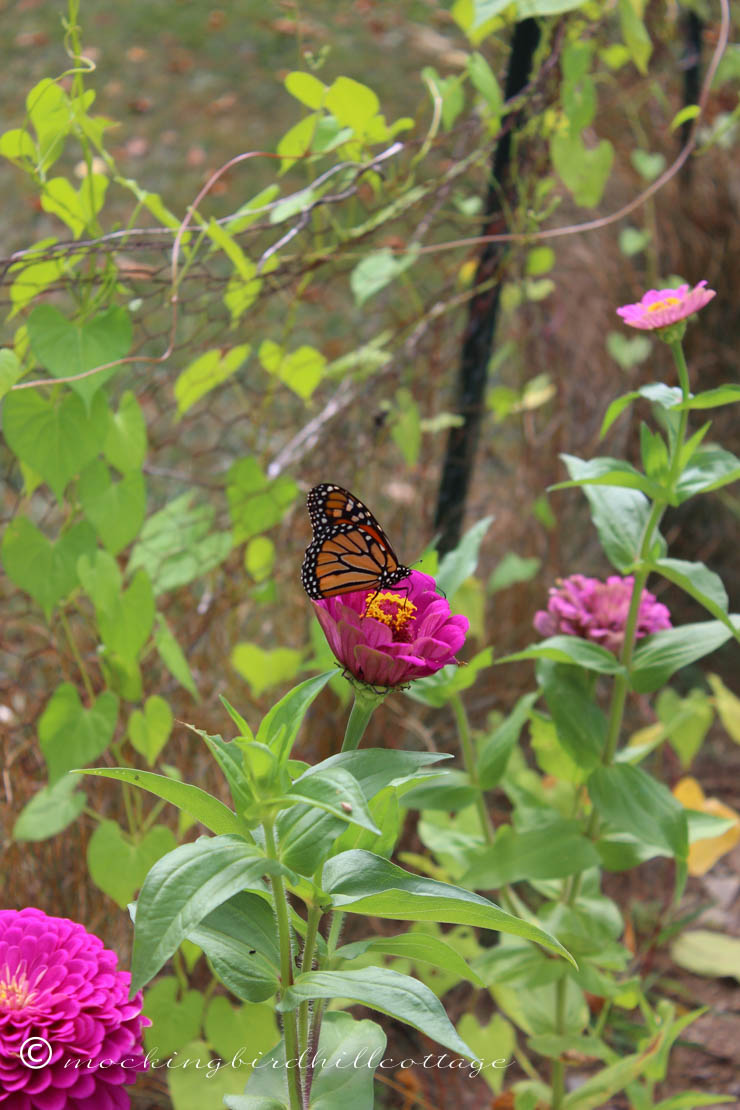 So, so happy to see one! The markings on a Monarch remind me of stained glass.
What a beauty.
Birds and butterflies and critters. They make me smile.
I'm just about to finish The Heist by Daniel Silva. I'm in the can't-put-it-down stage.
And we watched Dead Poets Society last night. Oh my heart. That movie is so haunting and beautiful. I can't stop thinking about it. We are friends with Robert Sean Leonard and watching him in this movie, so young and so impossibly heartbreaking and wonderful in that role, made me cry. And then to add in the layer of now, the loss of Robin Williams, so recent and so raw, well, it's almost overwhelming. I hadn't seen the movie since it first came out. I'm so glad we watched it.
If you've been doing the Christmas Critter Felt Along, scroll down one post for the newest patterns.
Happy Sunday.