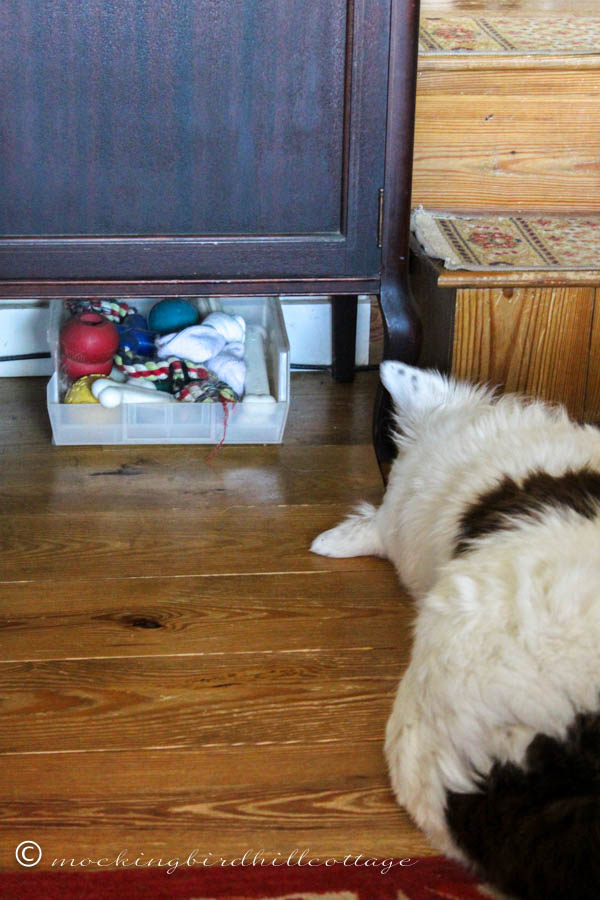 Do you see that plastic container full of dog toys?
Scout hasn't played with them for a few years. Riley stopped playing with them even before that.
But there they sit. I can't bring myself to get rid of them. They certainly don't make for an attractive display. They are directly in front of me as I sit in my blogging chair and there's no denying their presence. Every once in a while, I contemplate getting rid of them. Or hiding them away somewhere in the house.
Can't do it.
I suppose it must be what parents feel when they contemplate favorite toys that their children have outgrown. We all know my dogs are my children, so I guess I'm just a typical parent.
I think they'll stay there for a bit longer.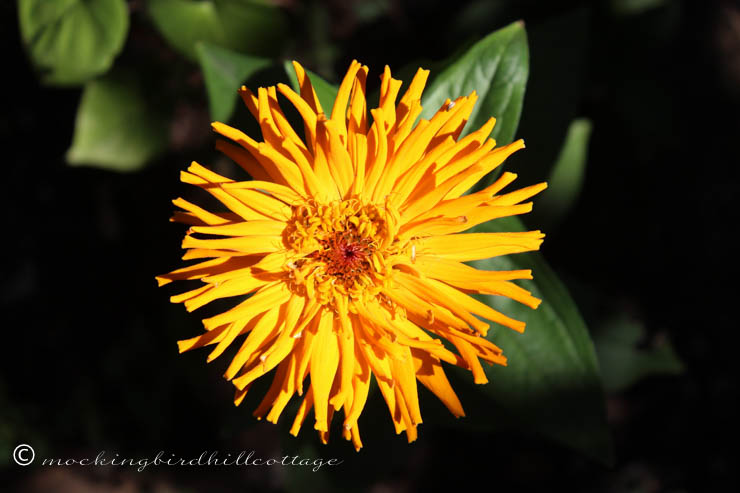 I pulled a lot of weeds yesterday. A lot. The gardens are looking a bit cleaner, thank goodness. I pruned a few bushes. It felt good to be working in the garden after my stint indoors.
This weekend? I'm taking it easy. I'm awaiting the newer version of the Hamlet script which should be arriving in the mail today or Tuesday, so work on that is temporarily on hold.
But I have a lot of reading to do for future book reviews and for me. I have some NY Times crossword puzzles that I haven't touched yet. I have to check up on my dad. I have some old movies to watch with my husband. Maybe a bit of lawn mowing.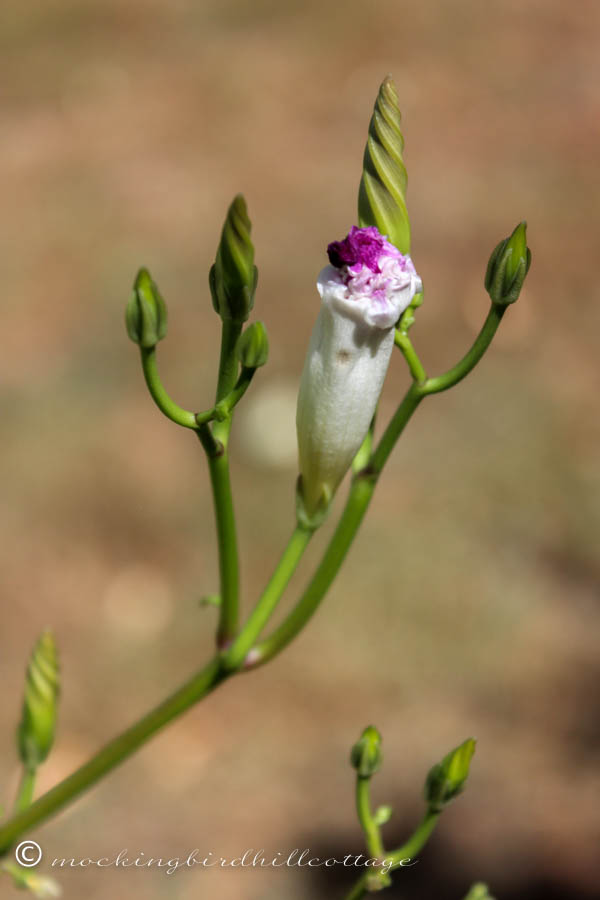 And some flowers to photograph.
What are your plans for this three-day weekend?
(Last day to enter the giveaway for a copy of The Long Way Home by Louise Penny. If you're interested, stop by Just Let Me Finish This Page. I pick a winner this evening.)
Happy Saturday.