Gosh, Don and I are homebodies. We find that the older we get, the more we love hanging around our cottage. We don't need a lot of outside stimulation, though we get plenty of that when we're working away from home. Maybe that's what makes life here all the more precious, our work in theater, television and film always involves lots of people so it is, by nature, very social. There's also a lot of visual and sensory stimulation. It's wonderful, but returning to the cottage and our quiet life here always calms us and grounds us.
Yesterday, we went to a friend's restaurant for brunch and to listen to some music. Afterward, we checked out a few antique shops – sort of disappointing, except for one incredible antique lighting and vintage bathroom fittings shop – and checked out a great used bookstore. For more about that, read today's post on Just Let Me Finish This Page.
While it was fun, about two hours into it all we could say was that we couldn't wait to get home.
Crazy. I like seeing new places and all of that, but I love being in my little cottage. Actually, I've always been that way. I'm a nester and after I've created my nest, wherever that is, I like nothing more than hanging out there. The big surprise is that Don, the guy who was on the road for years and had very few possessions when I met him, now feels the same way. We love our life here at the cottage.
But, all of that is balanced by a strong yearning to travel. We both have that urge. We'd love to have an RV and travel all around the country. We want to go to Europe together (we've both been there separately.) And we will do that someday, that's for sure.
We are fortunate that our work takes us to different cities, even countries, and that when we're working, we make lots of new friends and connections. All of that enables us to really appreciate our time here at home. We sure don't take it for granted.
The obligatory flower photo of the day: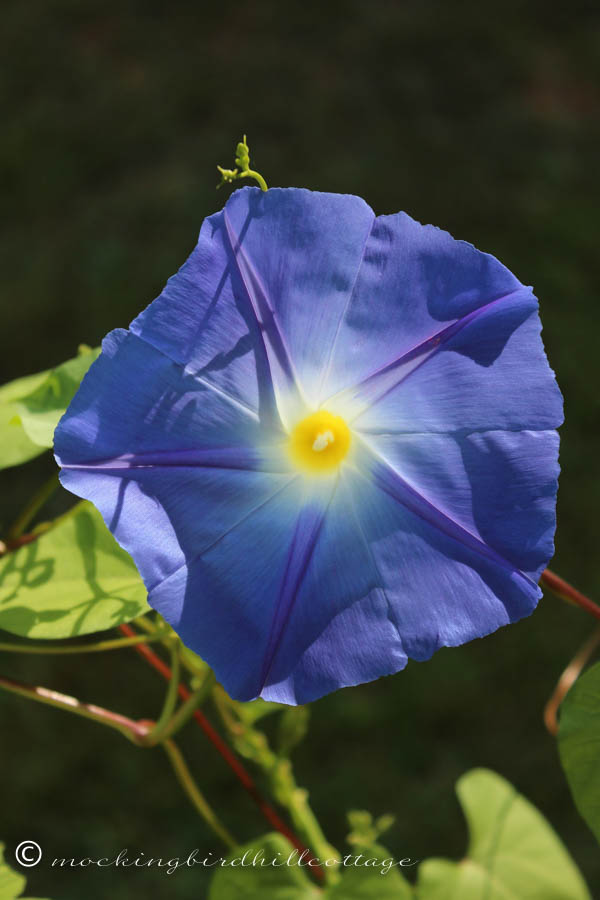 Happy Monday.