The weekend so far has been nicely slow, an unhurried pace of a weekend that suits me fine.
I talked Don into making his Vegan Blueberry Pancakes yesterday morning. Need I say more?
We went to the grocery store and to our little library where a copy of The Heist by Daniel Silva was waiting for me. I had been in a long queue for this book so I was surprised and happy that it was now available. Since I had barely started The Marco Effect by Jussi Adler-Olson (which is on my Kindle) I made a U-turn and started The Heist. I also checked out two other books which I will probably talk about on Just Let Me Finish This Page. Two books written by writers about their love of reading – I love books about books, if you know what I mean.
I watered all the potted plants and The Chicken Wire Fence Garden. I read. I did a NY Times crossword puzzle (a tough one, I modestly say.) I scrubbed the bathtub. We watched Marty on TCM.
Today? More of the same. Reading, writing, a little cleaning.
Work will soon begin on Hamlet, the show I'm coaching next, but I think I'll wait until next week.
Currently blooming all over the property: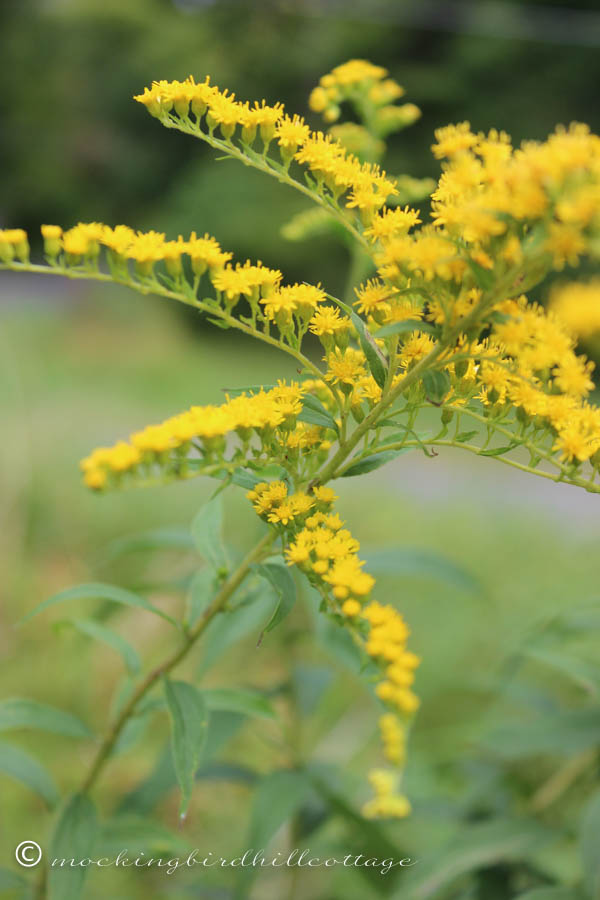 Beautiful Goldenrod. It's right alongside some Purple Loosestrife and the combination of the yellow and purple is gorgeous. (I'm not worried about the Purple Loosestrife, it isn't invasive here. It just blooms in the wetter parts of the property and it's beautiful.)
I was watering plants on the porch and I saw this beauty on the Butterfly Bush.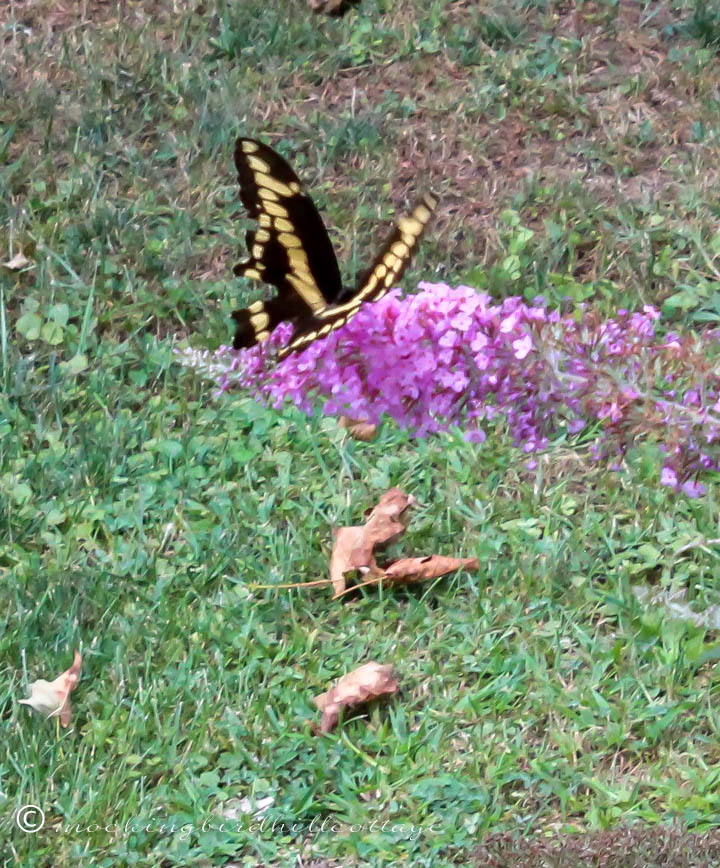 Yes, it's blurry, sorry, as the butterfly was moving its wings very quickly. The butterfly was very large in size, so I did some research. It's the Giant Swallowtail. I had to crop this photo down from one I took from a distance. Right after I took this, I cautiously walked around the porch to the bush and got this view: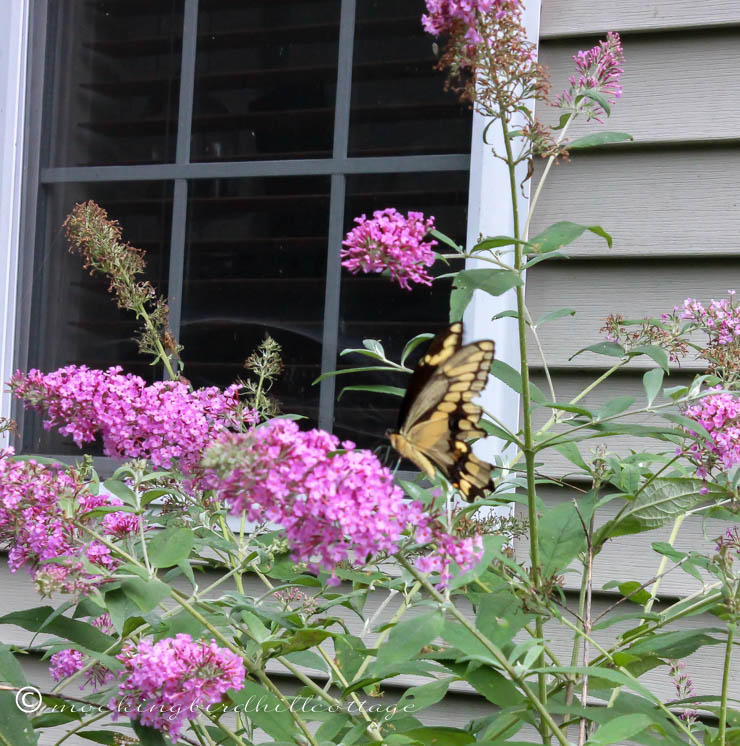 Stunningly beautiful. Nature is stupendously wondrous and amazing.
I don't understand why anyone would ever capture a butterfly. They should be magical and elusive and free. I should try to take a photo and be frustrated because the butterfly moves and flits and then disappears. That's the way it should be. Those moments, those seconds in time, where the butterfly appears and then soars into the air and over the trees, those moments make me smile.
Today is my last day on the antibiotics. Tomorrow? I can have coffee with half and half first thing in the morning. Cannot wait. And we can start hiking again this week – no more worries about the sun.
Happy Sunday.