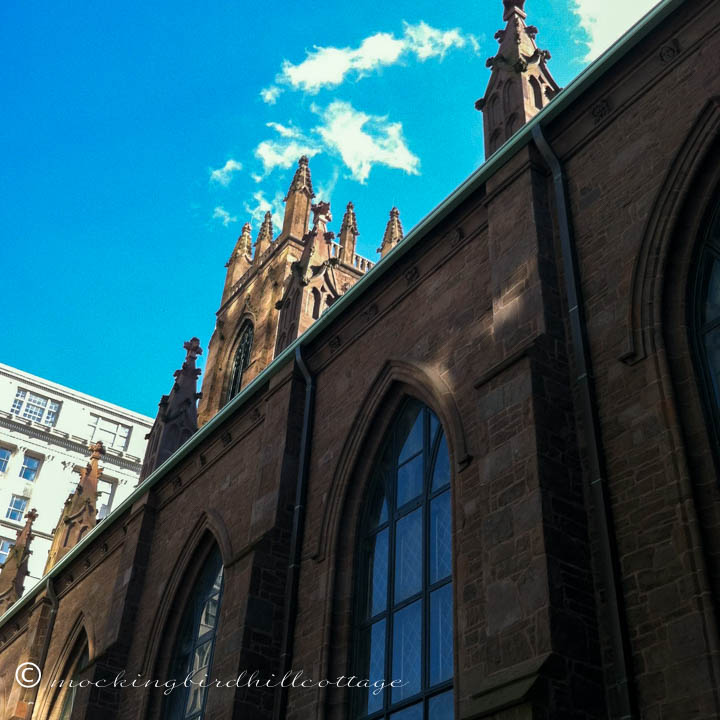 The update on the Hill-Sparks girls:
I'm still sore, mostly when I try to sleep on my right side, but I feel much better. My wrist is fine now.
Scout is doing a bit better. She tried to pounce a couple of times yesterday and I had to stop her from tearing off after a squirrel when we were in the park yesterday. She also wanted to start 'loping' when I was walking her last night. Of course, I quickly stopped that. We're being extra cautious.
Thank you for all that wonderful healing energy you sent our way.
I think Don will be very happy to check in on his girls tonight. I'm going to drive to New Haven to see this evening's performance of Our Town. I cannot wait to see it! Afterward, we will drive back to Hartford and a dad will be reunited with his little girl. We'll spend the day together on Monday and at some point on Tuesday, depending on my rehearsal schedule, I'll drive him back to New Haven.
By the way, there is a neat video trailer with clips from the production. You can see it here.
And that church in the photo above is right across the street from the theater. It's beautiful.
This morning I read an interview with actress Frances McDormand in the New York Times. I love her. Besides her obvious acting chops, she is as down-to-earth as they get, especially when it comes to our culture's obsession with looking young. A quote:
We're on red alert when it comes to how we are perceiving ourselves as a species. There's no desire to be an adult. Adulthood is not a goal. It's not seen as a gift. Something happened culturally: No one is supposed to age past 45 – sartorially, cosmetically, attitudinally. Everybody dresses like a teenager. Everybody dies their hair. Everybody is concerned about a smooth face. – Frances McDormand
There's more. She is blunt and opinionated and I suppose I love it because what she has to say about aging echoes my thoughts. Indeed, you're read them many times on this blog. And it's so refreshing to hear those words from someone who works in film and television, where there is so much pressure to look a certain way.
It's a wonderful interview. You should read it.
Less than seven days in Hartford. I'll write more about Hamlet this week. It's a wonderful production.
Happy Sunday.