Meltdown yesterday. Well, 'meltdown' might be an exaggeration, but suffice it to say I was not a happy camper by the end of the day. This cold that seems to hang on and hang on for dear life, the quick and exhausting trip home and back on Monday, trying to make it through 7 hours of rehearsal without coughing too much (impossible) and do my job well, feeling like all I want to do is sleep, trying to take care of Scout, missing Don…all of it came to a head.
Poor Don. He heard it all during the course of a couple of phone calls and wisely let me rant.
I'm tired of being sick. Don't get me wrong, I know this is really small potatoes compared to what many people have to cope with on a daily basis. It's just a cold. I get it. But it's my cold and my life right now away from home and I'm tired  and there you go.
Scoutie is tired, too, but she is being such a good girl. Even though taking care of her throughout this makes it harder, I wouldn't give up her presence here with me for the world. She gets me out of my own head. She makes me smile. She is great company.
More photos from home: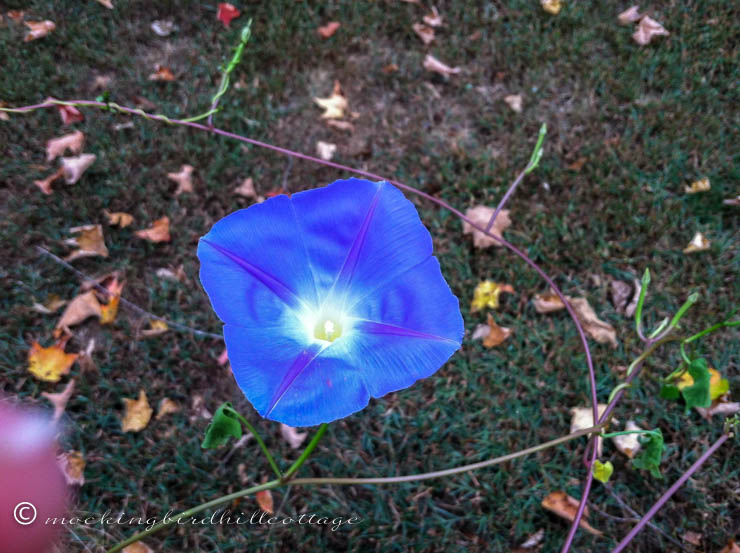 They're hanging in there.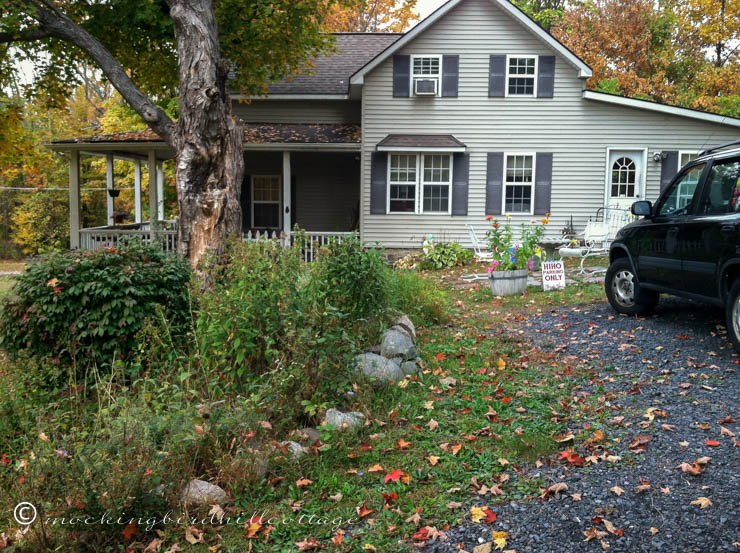 Leaves everywhere and gardens completely overgrown.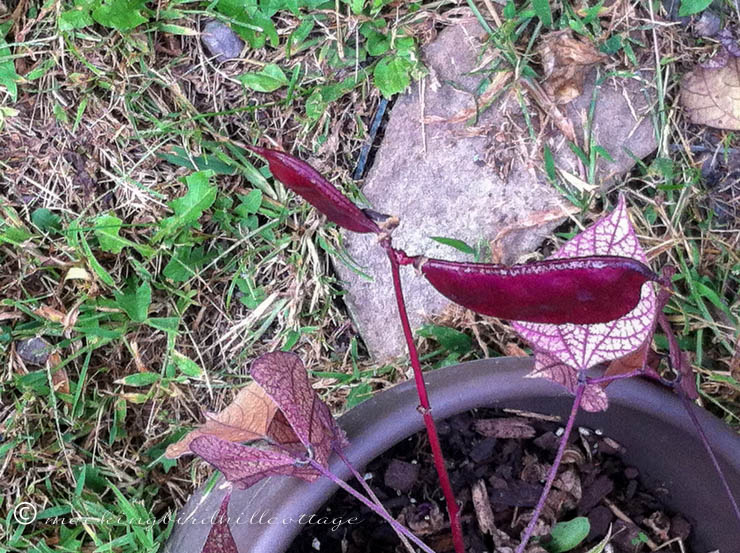 Hyacinth Bean pods.
The winner of a copy of To Dwell in Darkness by Deborah Crombie is Sandi C. Sandi, I've sent you an email – send me your mailing address. Congratulations!
Weather report: 100% chance of rain back home. Good! We need it. The rivers need it. My plants need it.
Happy Saturday.