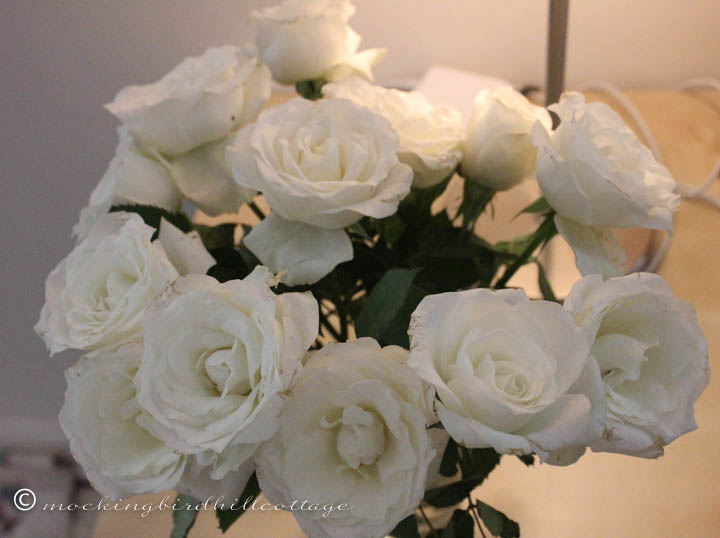 7:30 am on Saturday.
The cranes are back, people are shouting, the street is blocked off, more lifting and constructing.
It's Saturday.
I know what's going to happen. This whole project will be over just as I'm leaving town next Saturday.
I guarantee it.
I'm missing my little house in the country.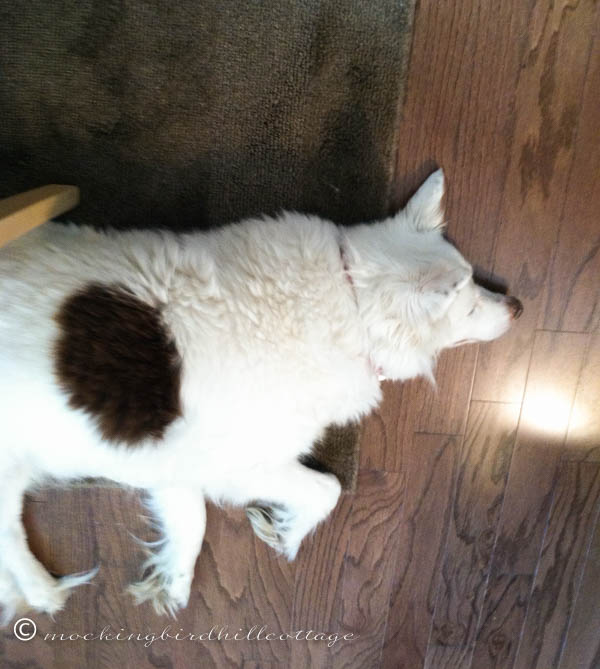 I'm also feeling guilty because Scout seems to be very, very sore and I think it is because of her runs earlier in the week. Did I let her do too much? Should I have curtailed her activities? Was I irresponsible?
But she was so strong and happy and joyous. I could tell she was tired after the last run, so I decided she needed to stop that for a while. Today, she is clearly in pain. I've given her medicine. She was fairly okay last night but when she woke up this morning she was hurting. I don't know whether it's the way she slept or the fact that Scout has never liked it when we're gone at night, and since I've been at the theater the last few nights, she gets stressed and ends up on the floor by the door to the apartment where she can't get up.  I know that is hard on her.
She finally went back to sleep just now. Oh, my girl, stay strong.
It's been a strange 24 hours. Yesterday, I hit my head on a low ceiling near the stage in the theater, which really hurt. Then, as I was walking home, I tripped on a pipe sticking up out of the sidewalk (why it was there, I don't know) and before I knew it, I fell into the street. There was water and muck there from the rain of the previous day. I fell on my right side, bracing myself with my right wrist. Miraculously, I didn't break anything. I was covered in mud, my bag got dirty, I scraped my palm and bruised my elbow and hip. There was a lady walking nearby and she ran over to me, but I managed to get up right away. It could have been much worse. If there was traffic in that lane, I would have been severely injured. As it was, I am very sore and last night during the show, my wrist started hurting a great deal. Today, it's a bit better. I don't think it's sprained, just sore. Thankfully, when I fell, I had no time to tense, I just went with it and I think that helped me a great deal.
I was shaken by the whole thing and told Don I felt very vulnerable.
I hope today brings some relief for both of us, especially Scout. Healing thoughts, energy, white light, prayers – whatever your preference, send some Scout's way, okay?
Happy Saturday.