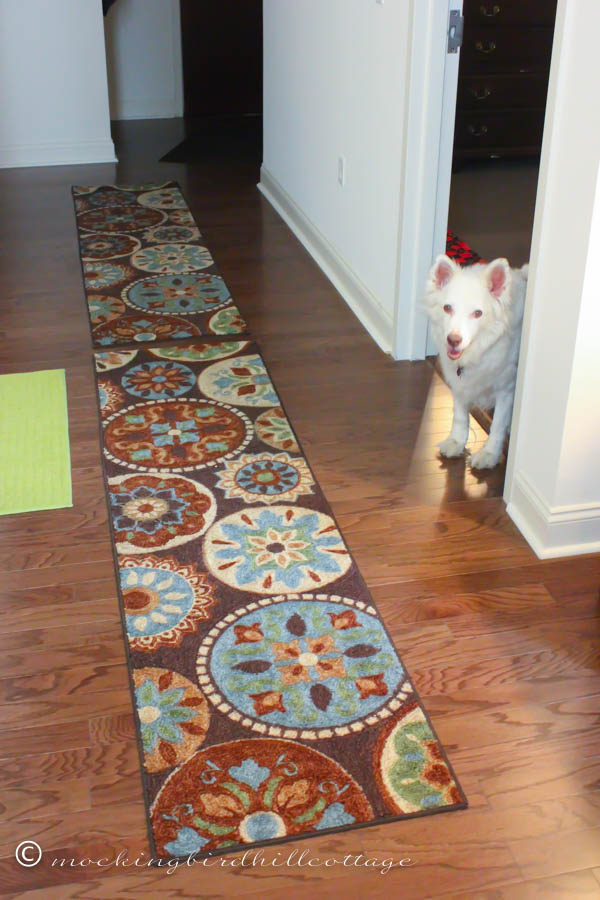 My last day here and the cranes are back. Lots of noise outside.
There's certainly a list of things I won't miss when I return home: the endless roadwork and construction that has been going on around the hotel and the apartment building, the crane work that has gone on the whole time I've been in the apartment – today the cranes are hoisting giant letters to put on the side of the building next door. As a slow-waker-upper, I won't miss having to go outside first thing every morning to walk Scout.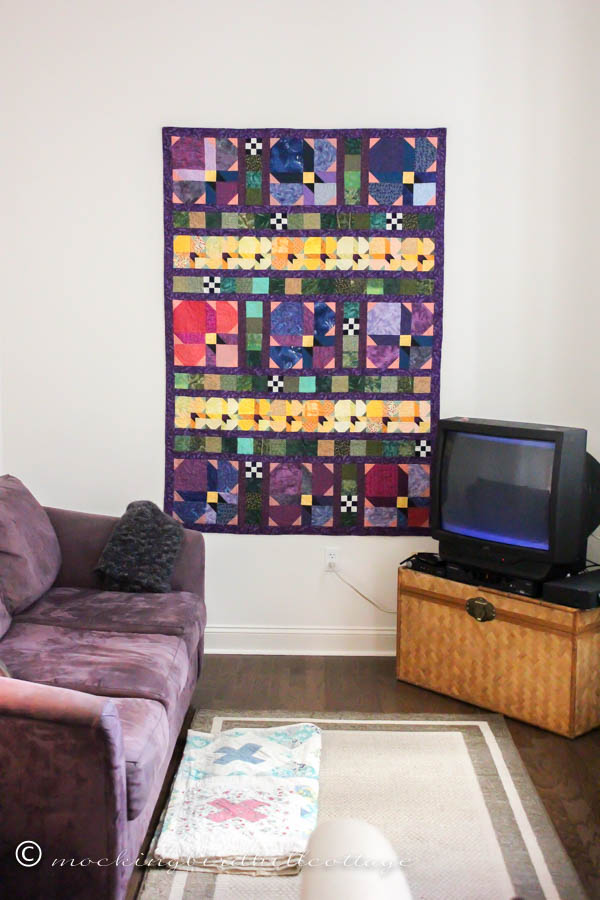 But I will miss this apartment. I wrote about this last year, I believe, and I'm going to try to put it in words again this year. There's something about being away from home in a cozy apartment that I find enormously appealing. While I miss my house, of course, I really like these periods away from home. I'm in Hartford to do my work and only to do my work. So all other distractions (save Scout this time) are out of the picture. I'm several floors up in an old apartment building with high ceilings and airy white walls. I can do whatever I want to.
Don calls it my "Mary Tyler Moore Life" and he's sort of right. And, let me be clear, he totally gets it and understands the attraction. He's not threatened by it at all. I was single for a long time. I didn't meet Don until I was 41. I lived by myself in a series of apartments, from very small studios to one bedrooms. I liked being able to shut the door on the world and nest in my small space. (I am a veteran of very small spaces, believe me.) I am also someone who tends to be solitary. I like my own company. I've always been that way.
Living away from home in a little apartment, unable to do any of the many chores that need to be done back at the cottage, unable to be with Don, gives me permission to experience a taste of that life I used to lead. It was a life I liked very much. I get all the social interaction I need at the theater. I come home to a quiet (well, fairly quiet) apartment where all I have to worry about is what to fix for dinner, what book to read, what television show to watch, what blogs to visit.
Would I, at this stage in my life, want this all the time? A resounding NO. I love my husband, I love our life together, I miss him every day. I cannot wait until the three of us are reunited at the cottage, where we belong. Meeting Don and building a life with him has been the best thing that ever happened to me. I have a partner in life who is the loveliest, finest man I know, who makes every day an adventure, who loves me completely.
Would I trade that for anything else? Of course not.
But every once in a while, I get to go off by myself and live my Mary Tyler Moore Life for several weeks. I get to indulge that part of me that loved being on my own. How lucky is that?
Like clockwork, right about now I find I've had enough of it and I'm ready to go back home to my cottage and my husband and my dog. I reached that point yesterday, a day where it was damp and windy and rainy, where I watched part of the show but didn't take any notes because the actors need to make it their own now, where I found myself thinking about packing and getting out of here, where I started thinking about home.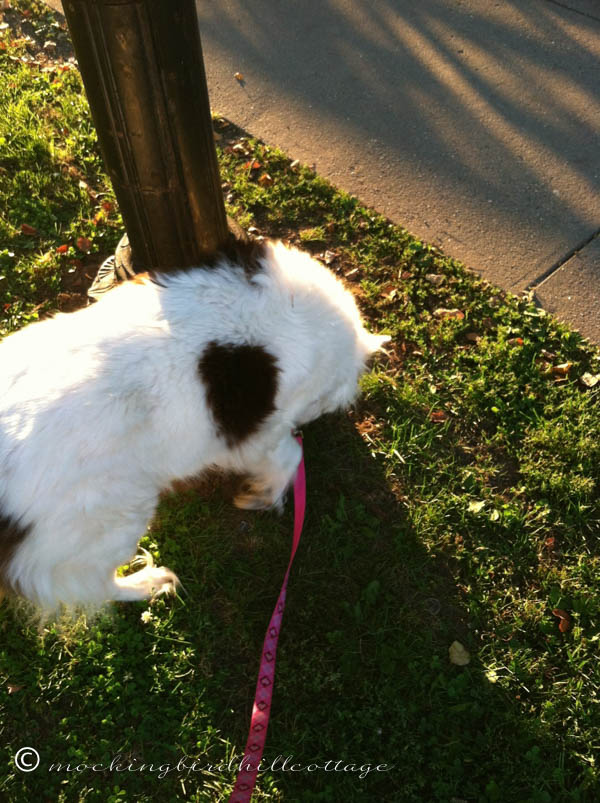 Having a little pied-à-terre in the city is quite lovely. And it's been even lovelier with Scout along for the ride. She has been great company and her adventuresome spirit has been a true delight. She'll miss this little apartment, too – the rides in the elevator, the dogs she's made friends with, the people on the street who stop and talk to her, the park, the park, the park, the scents, the sidewalks. Her other life in the country might be a little boring.
We'll find some adventures there, my girl. We will.
Opening Night tonight and home tomorrow.
Book Review of Somewhere Safe with Somebody Good by Jan Karon on Just Let Me Finish This Page.
Happy Friday.