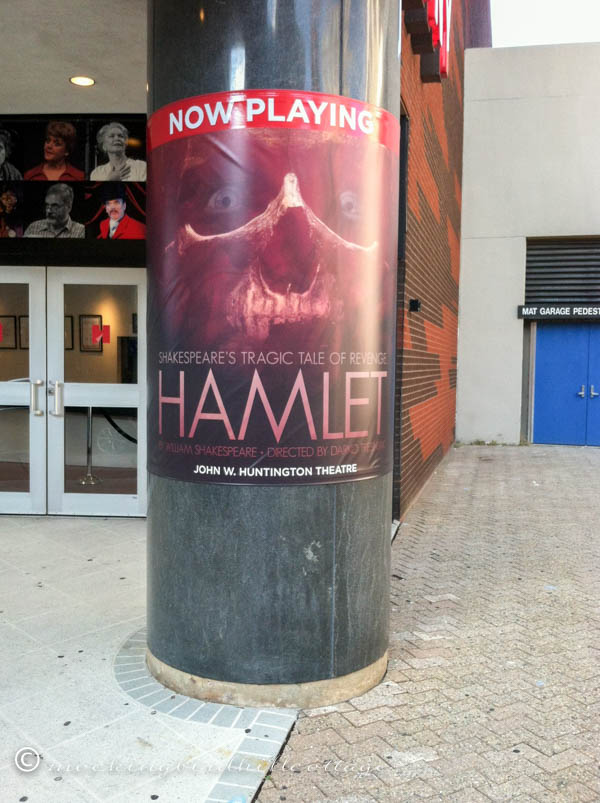 We're open. Hamlet is one of the best productions I've ever worked on. Simply stunning. The audience cheered and whooped at intermission. They went wild at the end of the play. It's that good.
The cast is enormously talented. They are also very, very nice. It's been a joy. As always, I'm ready to go home, but sad to leave. Ah, well. Such is the push-pull of the theater life.
So this is a short one. Have to pack. Have to load the car. Have to get Scout ready for the journey home.
Happy Saturday.