Much of my off-time here in Hartford is spent reading or blogging or, most importantly, going to the park with Scout. The 'park' is Bushnell Park and it's lovely. It has a carousel, walking paths, and a lovely pond. It has lots of green space and an outdoor stage. It has a gorgeous arch. And on top of the hill overlooking the park is the beautiful State Capitol building. I took some shots with my iPhone on Monday. I was on my way back from the library. It was an overcast day, which makes for some moody pictures.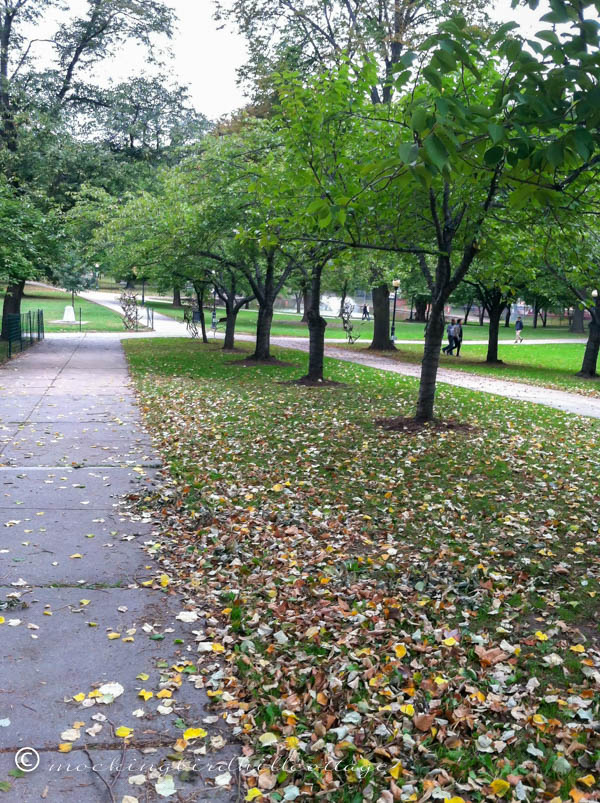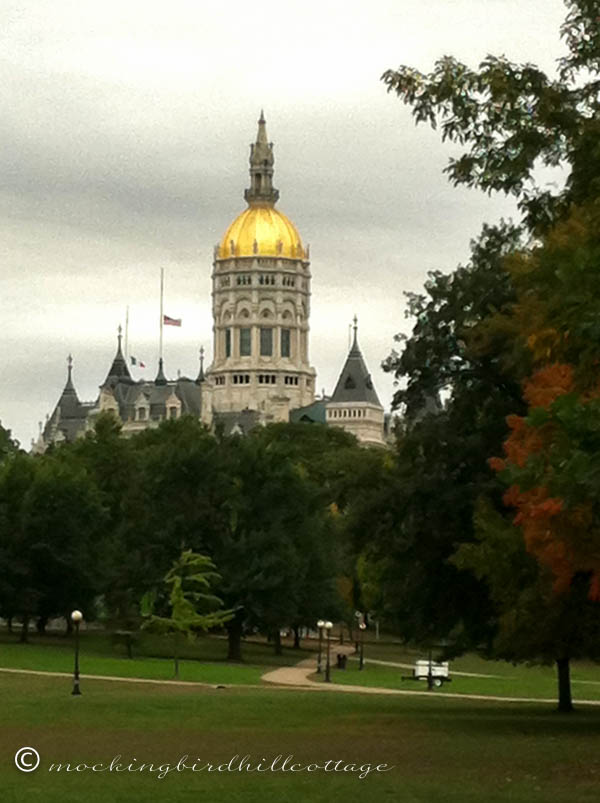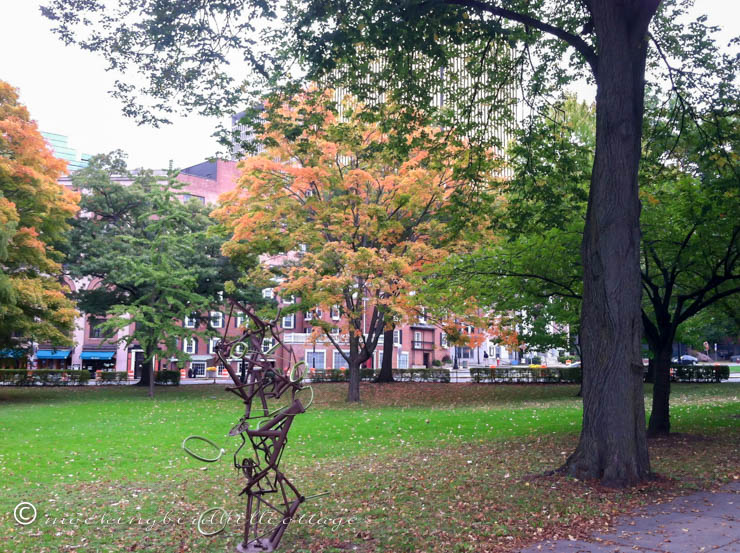 This section of grass is one of the places that Scout runs and romps every evening. Well, almost every evening. She was very sore last night and her body was protesting all that exercise, so I curtailed her nighttime activities. She needs to rest a wee bit. I have to be at the theater at night starting tonight, so we'll see if we can find some romping time on the weekend – after my girl has rested. She's overdone it, just like when her mama mows too much lawn in one day. Oh, those Hill-Sparks girls!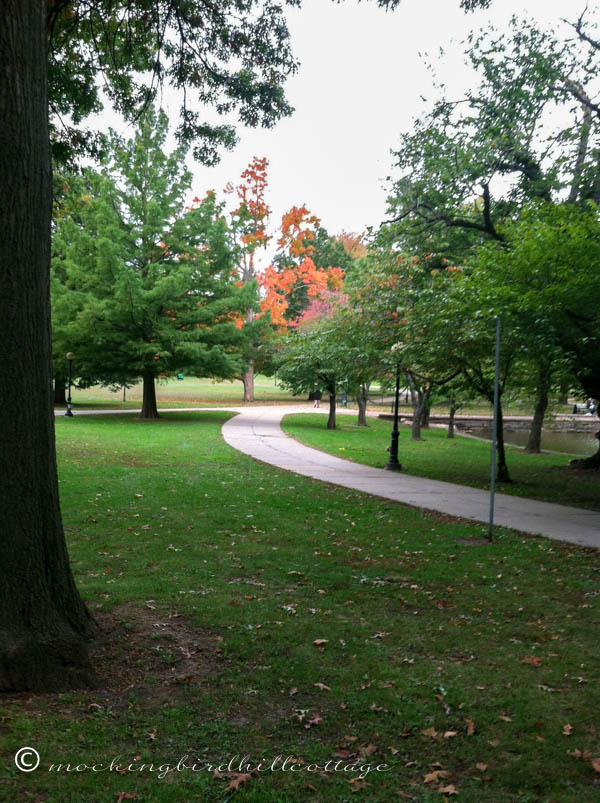 More of her running turf. She runs one way, then turns and runs in another direction, then she runs in a circle. Do you see that light? There are lights along the walkways that cast a lovely glow at night and, somehow, the combination of those lights and the night and a park relatively free of people inspires her loping, running, joyful abandon.
That's the pond to the right.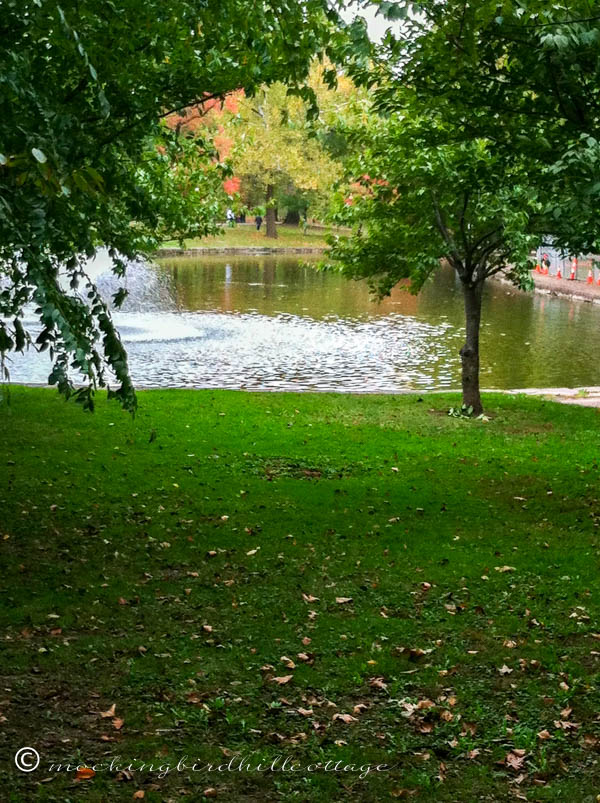 There are usually ducks here, but I haven't seen them this year. I have seen goldfish and either koi or carp (are they the same thing?) And, on two occasions, I've seen a Great Blue Heron standing in the shallow part of the pond watching and waiting to pounce on a fish. The first time I saw him, he ate one. I've tried to get a picture of him, but I've always had my iPhone with me and the images are too blurry. Amazing to see a Heron in a city park!
The portion of tech rehearsals where I am superfluous is just about over. I'll watch some of this afternoon's rehearsal and tonight we'll have a run-through with the first preview scheduled for tomorrow night. I've been peeking in and it's simply gorgeous with sumptuous Elizabethan costumes designed by my friend Fabio Toblini and a set designed by the director, my friend Darko Tresnjak. Such incredible talent!
I have a new post up on Just Let Me Finish This Page today. It's all about one of my favorite places, The Hartford Public Library.
And if you're participating in the Christmas Critter Felt Along, scroll down one post for two more patterns.
Happy Wednesday.