After talking to Darko last night and getting the okay to leave early, I came home to a Scout who was frisky, hyper, and full of energy.
She did her pounce. She ran a little bit in the park. She ran down the hall in the apartment building.
She was completely different than earlier in the day. So I called Don and updated him and explained what he already knew about me – that I didn't feel comfortable leaving this early if I didn't have to. It just doesn't sit right with my work ethic. The show is in great shape and I could leave with no problems, but if I can see one more preview, I'd feel better about the whole thing. And if I could make it to Opening Night, I'd feel even better. We'll see. I'll just take it day by day. I sent an email to Darko updating him on the whole thing.
I'm not quite ready for our adventure to end. At least not so abruptly.
So, for today, I'm sticking around. We'll see what tomorrow brings.
I think Don is right: This is going to be the new normal. Scout will have good days and bad days – even good hours and bad hours. Our job is to be there for her through thick and thin. And we will.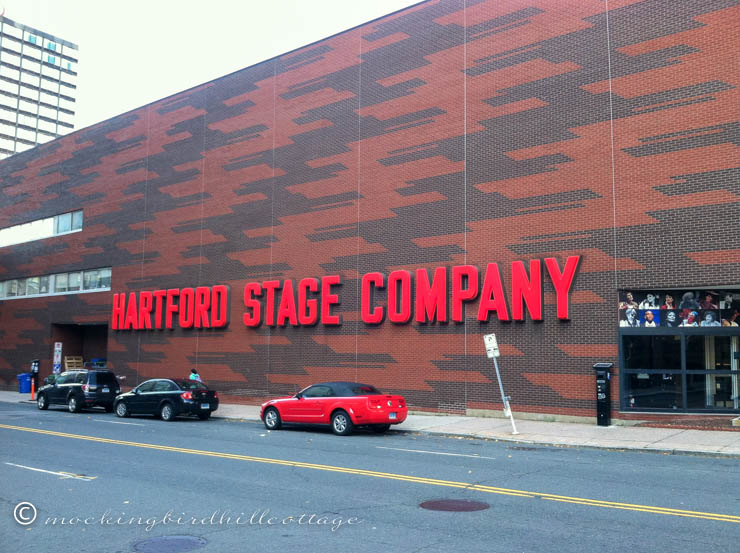 Hamlet is everything it should be; powerful, gut-wrenching, heartbreaking, funny. The acting company is superb. The production is gorgeous. I've worked on a lot of Darko's productions. They are all striking and beautifully designed. But this one, this one is my favorite. Darko designed the sets. Fabio Toblini designed the costumes. Lighting and sound designed by Matthew Richards and Jane Shaw, respectively. I've worked with all of them before and I marvel at their talent.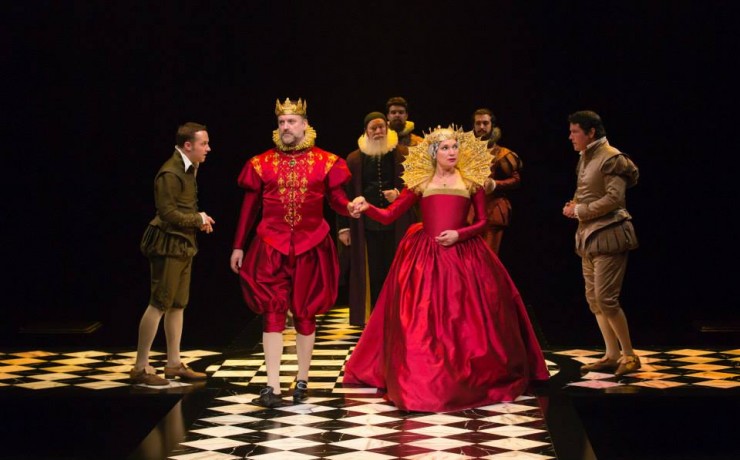 Photo by T. Charles Erickson for Hartford Stage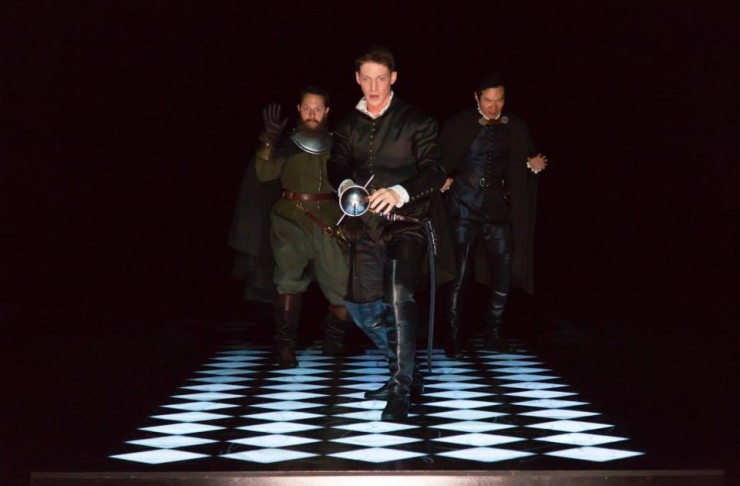 Photo by T. Charles Erickson for Hartford Stage
A cast of amazingly skilled actors, a gorgeous design, and the words of William Shakespeare – nothing better. Truthfully, this cast made my work easy. I'm very lucky to be associated with this theater, and with this production. It's been a very satisfying experience.
If you can get here to Hartford to see it…do. It's an amazing production you won't soon forget.
So Miss Scout and I are hanging in there for at least one more day here in Hartford. At the very least, I have about 50 more pages I have to finish in Somewhere Safe With Somebody Good so I can return it to the library before I leave.
Happy Wednesday.