Yes, sure as shootin', when the skies begin to darken earlier, and lamplight warms the cottage, and when I can no longer do anything in the garden – I start thinking about the dollhouse. That has been helped along this year by some lovely gifts from readers.
Ready for some miniature updates? (All photos taken early this morning.)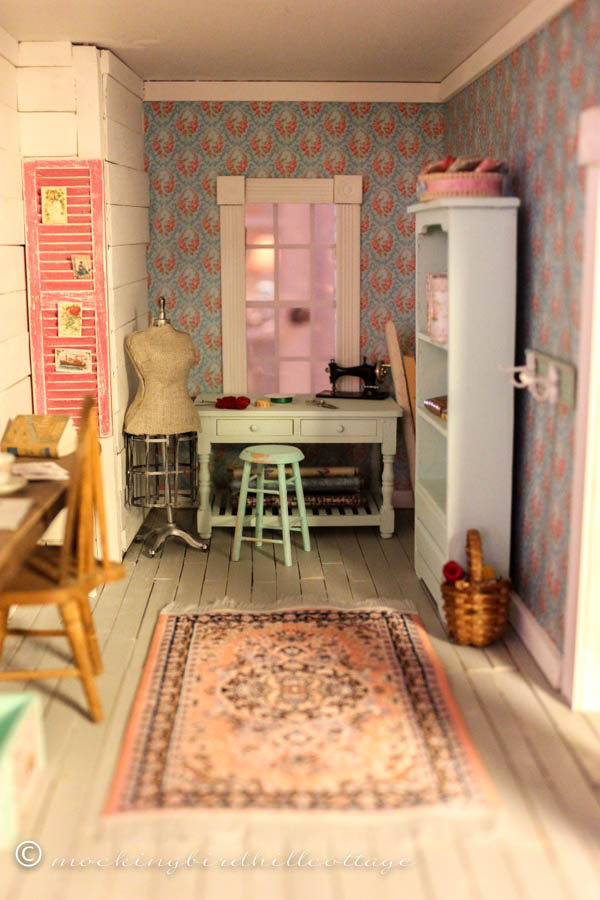 The pink rug that Barbara sent turns out to be absolutely perfect for the office/studio. I mean, isn't that rug meant for this space?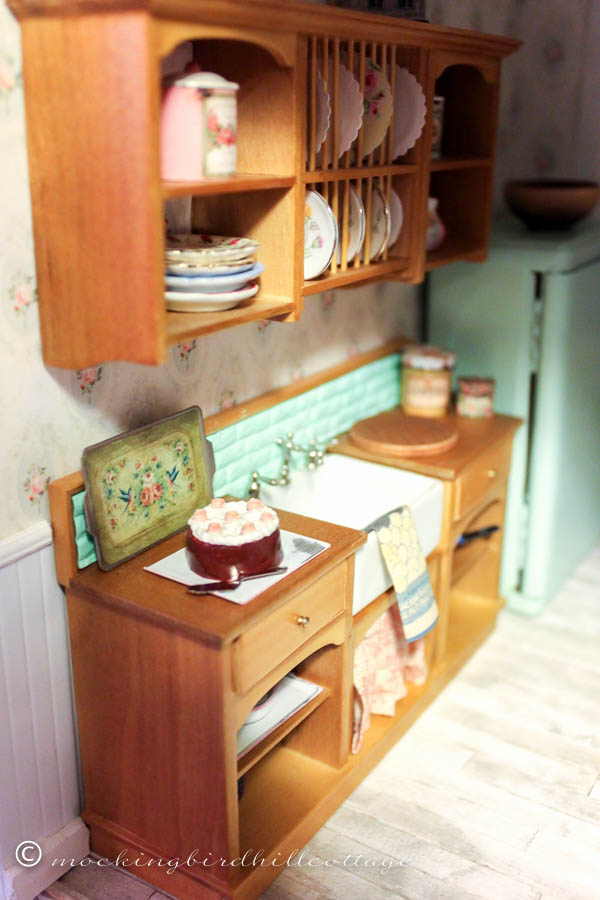 That pink canister on the top shelf, the cake cutter, and the two plates at the top of the stack are also from Barbara. I'll get a better shot of the canister someday soon.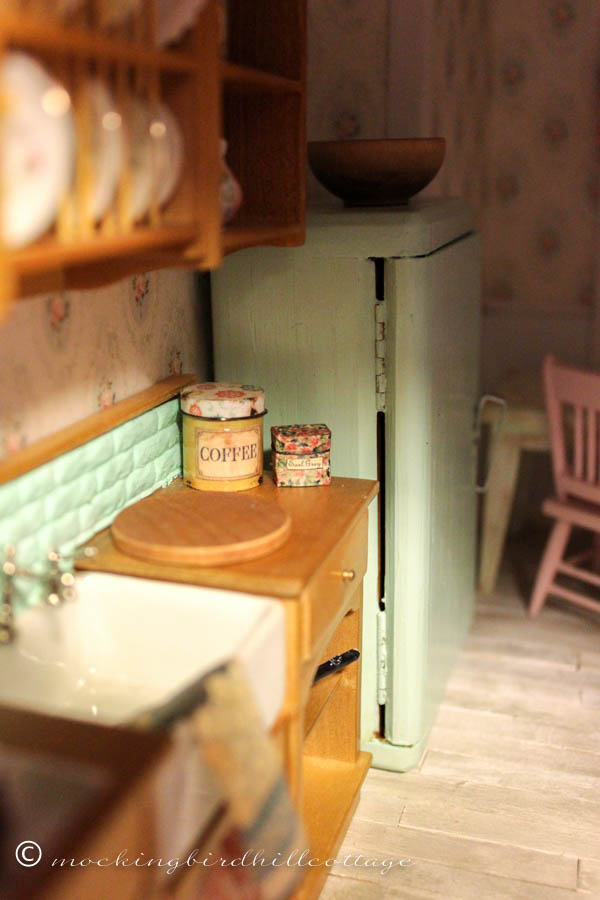 Coffee canister from Barbara, tin of tea from Lee.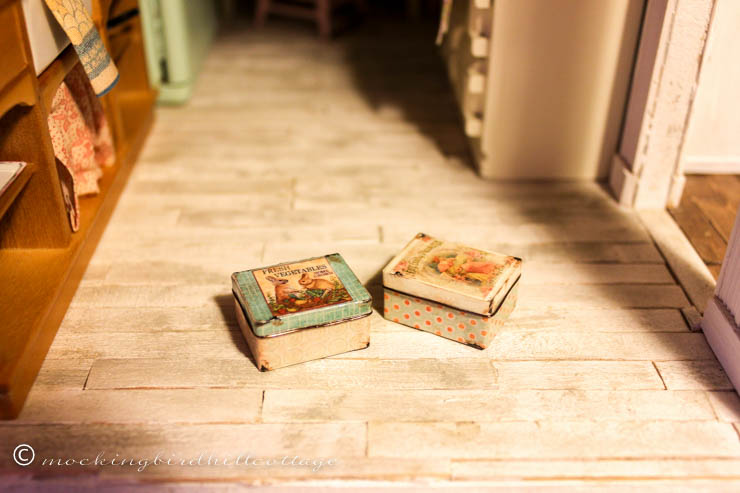 Don't you love these? They're from Barbara. One is in the studio/office and one is on the counter in the kitchen next to the mixer.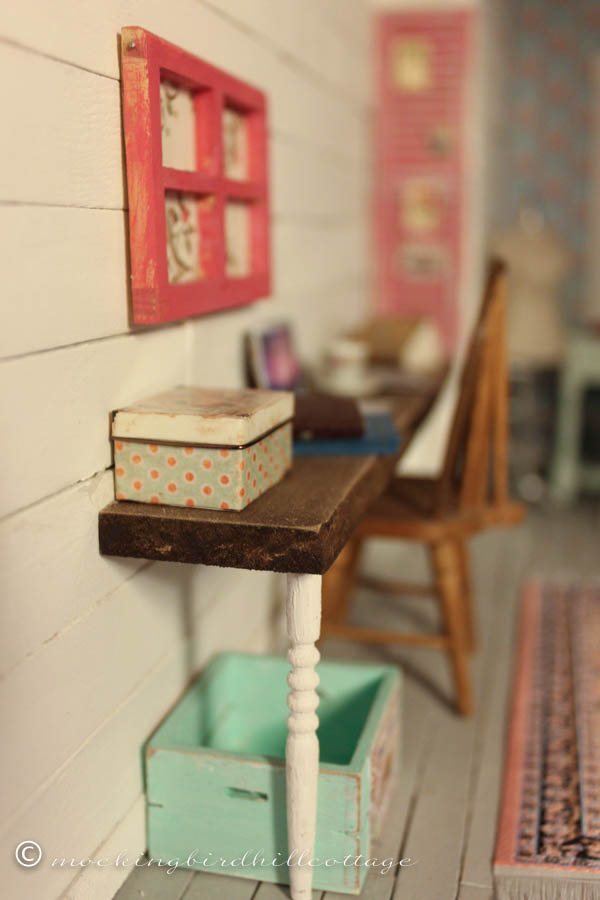 There it is. I'll get a picture of the one in the kitchen when the light is better.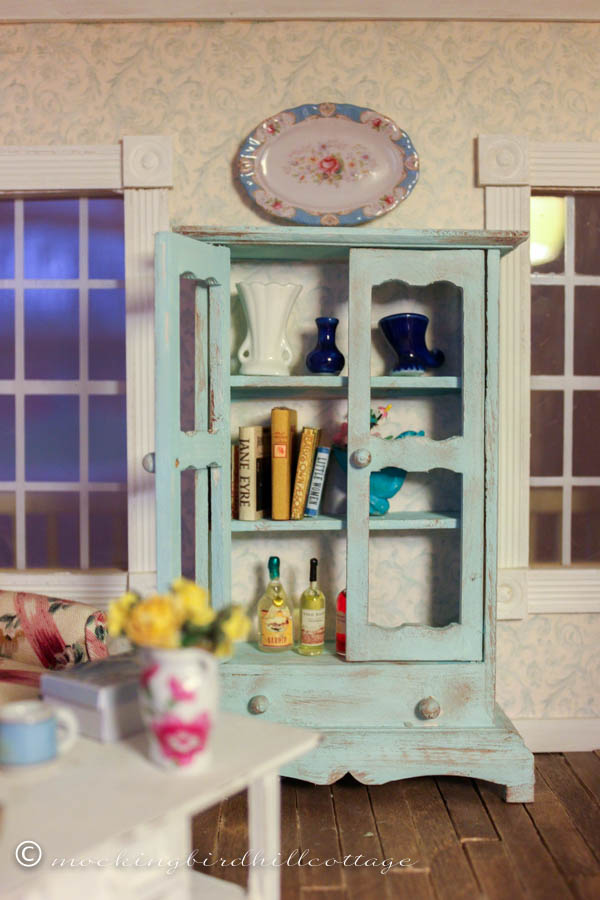 Liquor bottles from Barbara.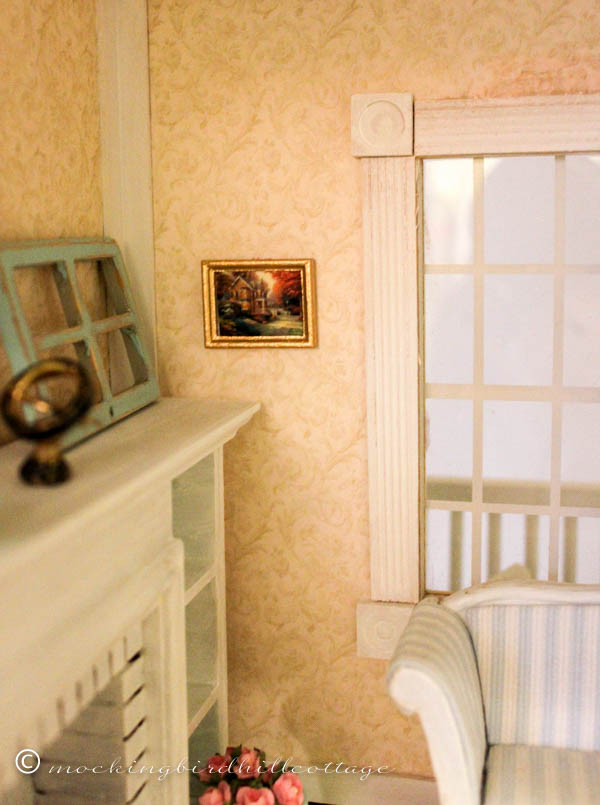 I bought this little painting of a cottage when I was in Chautauqua this summer.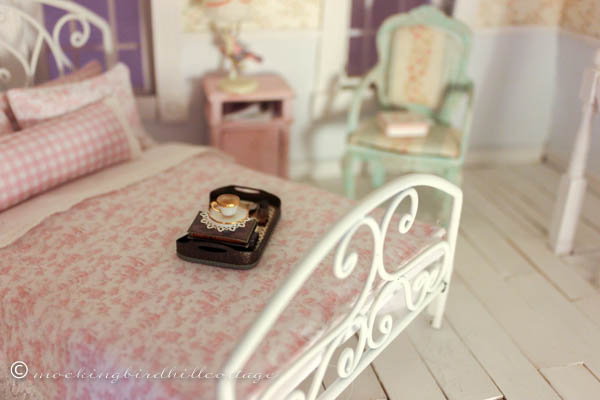 The tray with books, writing paper and a cup of tea is from Lee.
There will be more.
Gosh, I love my dollhouse.
I'm driving to get Don this afternoon! Yay! And, he got to see Hamlet last night. That makes me so happy. I am enormously proud of Hamlet. Most of the time, Don and I do not get to see each other's work because of distance or dog responsibilities. I can't tell you how long it has been since Don was able to see a play I've worked on. This time we've had in Connecticut, working 40 miles apart, has been lovely. I got to see his work in Our Town. He got to see mine in Hamlet. He went backstage after the show to talk to the cast, many of whom he got to meet when he visited me in Hartford. My worlds came together and I actually cried this morning when Don told me how much he loved it. I love knowing he chatted with the cast and that they know me and know him now, as well. And last week, many of the Hamlet cast went to see Our Town and saw Don's excellent work onstage. Perfect. Perfect. Perfect.
Enormously happy about that. It meant so much to me.
Happy Friday.