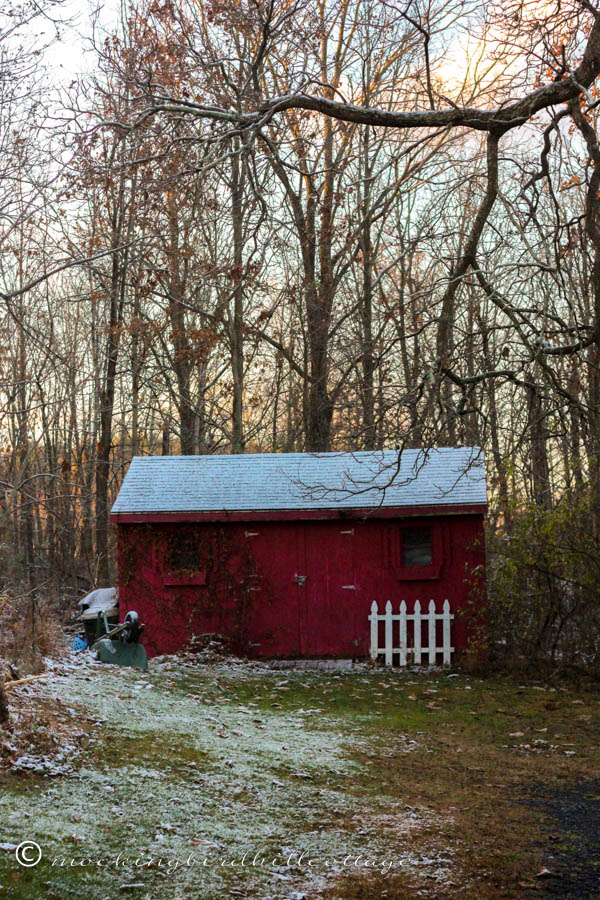 What's that I see on the roof of the shed?
That dreaded four letter word.
Though there isn't very much on the ground and I'm sure it will melt away during the morning hours.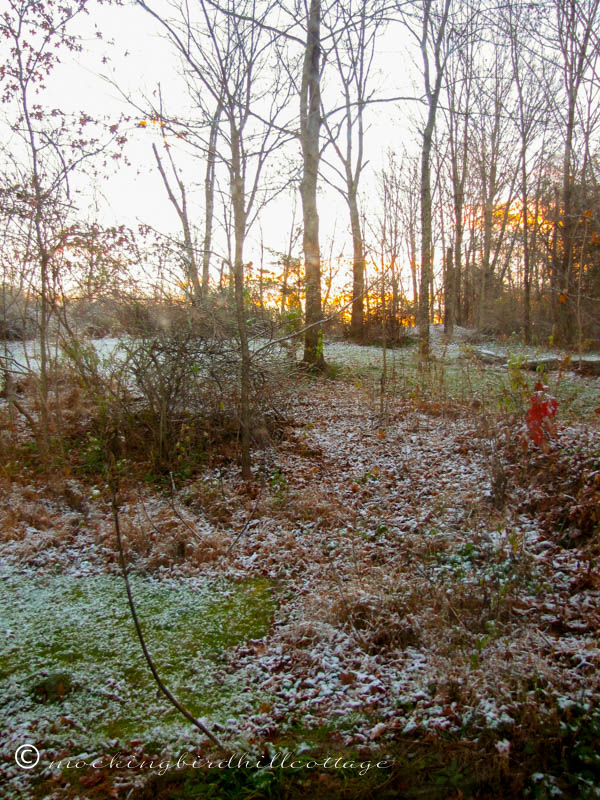 A view of the back forty. I'm sure the higher elevations around us got more snow. That's fine. This is quite enough for me, thank you very much.
Good news. The repairman came out and looked at the washer yesterday afternoon and immediately figured out what the problem was. The lid to the washer wasn't fully closing, therefore the switch that signaled the washer to start wasn't working. I'm not sure which of these things started the problem, the switch or the lid, but the switch had to be replaced. I had warned Don that, even if we could repair the washer, we might have to wait for parts. But lo and behold, that particular part was on the truck. Within about a half hour, all was fixed. The whole thing cost us a little over $200, which is a good sight better than the $1200 it would cost us to replace the unit.
I don't have to go to the laundromat today.
To celebrate, we piled into the car and took Scout for a walk on the library grounds. Then we took a little walk through town (it doesn't take long) and headed home. She was happy. We were happy.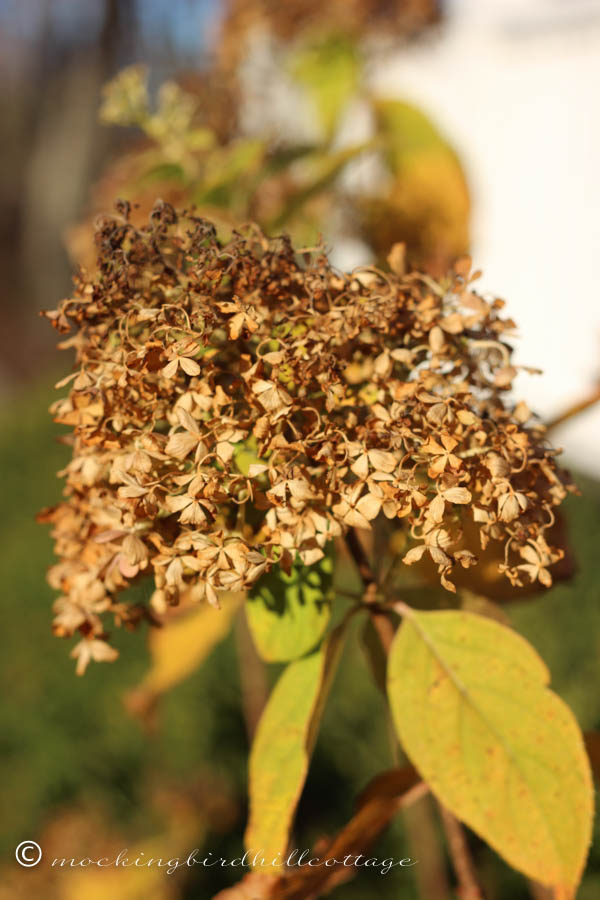 The limelight hydrangeas with their faded autumn beauty.
Don wants to know what I want for my birthday. I never know. I need clothes desperately but he insists that new clothes should be a matter of course and not a birthday present. Likewise a winter jacket and snow boots. All of which I need. My boots have been too small for me for 3 years. My winter jackets are looking pretty ragged.
I'm a wee bit jealous, to be honest, because Don got to buy his wardrobe for Our Town (which was in modern dress) for $300. It was worth about $1000. Hand picked, hand tailored (he's over 6′4″ remember) – he got it all, including shoes. I'm thrilled for him, because he needs all of it and some pieces will be very good to wear on auditions.
But voice coaches don't get costumes, do they?
Maybe I'll tell him I need new flannel pajamas – which I do. And maybe some of my favorite perfume.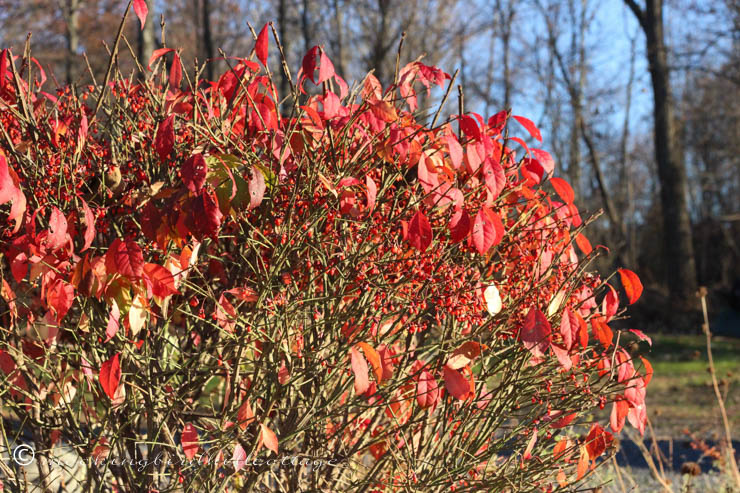 Or maybe something for the dollhouse.
A new post up at Just Let Me Finish This Page: something from my local library and some interesting links.
Happy Friday.