On the First World Problems list, there's good and bad news.
Good: The other Emmie Blind that my sister found in Tampa arrived in my mailbox yesterday. Huzzah!
These photos were taken late in the day, so they're a wee bit dark.
Gosh, I love these blinds.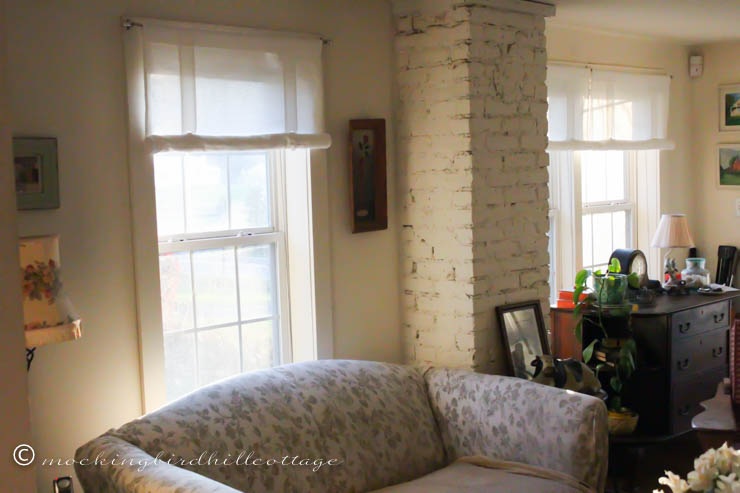 The look is so much cleaner. Since we have a room filled with much loved furniture and decorative items, not to mention a piano and a dollhouse, cleaner and crisper is the way to go on these windows.
The bad news: I got an email from PayPal and then another from eBay saying my order for the fourth Emmie Blind had been canceled and my money refunded. Apparently the seller had neglected to adjust her inventory and the 31″ blind was no longer available.
I was not a happy camper.
I cannot find any more blinds in the 31″ length on eBay – or anywhere. I'm so disappointed! If any of you, even those of you who live in foreign countries, see one, please grab it for me? I tend to think that won't happen, but hope springs eternal.
Poop.
I added the runners to our hardwood floors in the kitchen.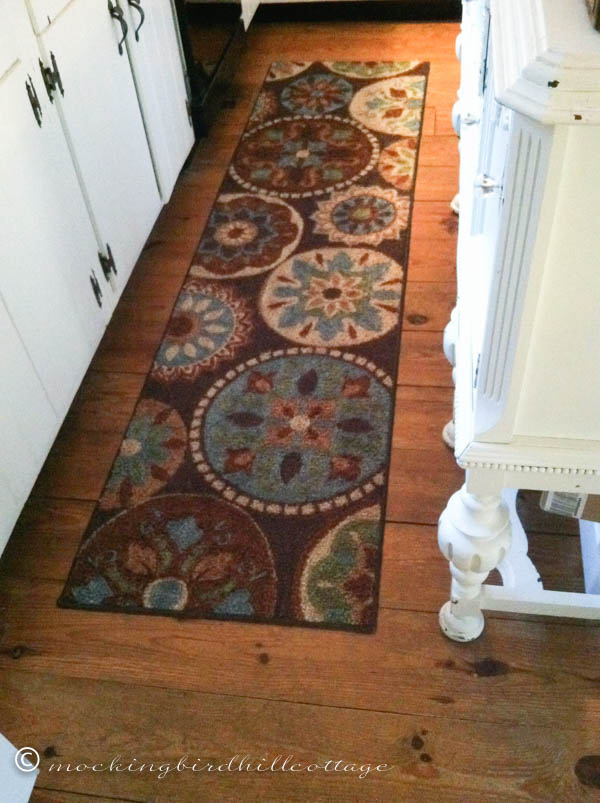 Again, darkish and grainy. Not my best photos.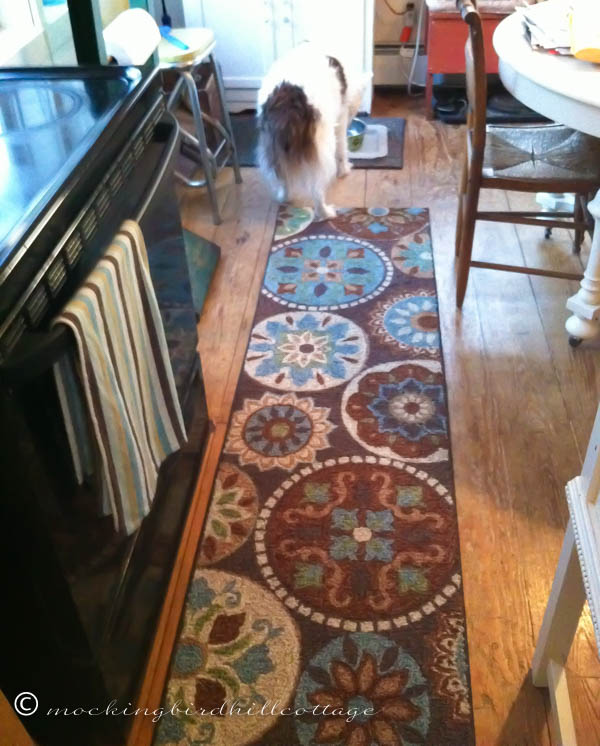 They really help Dame Scout as she navigates the kitchen. She always walks between the island and the kitchen counter, then turns and walks to her water dish. No short cuts. She has her path and she sticks to it.
Thanks for all the great comments on yesterday's Fun House Tour. I'm so glad you like our decorating style!
Oh, this time change is messing with me! I went to bed early because my body told me it was an hour later than what I read on the clock. Consequently, I was up at 5:30 am.
Do not like.
Remember to vote today. Though I am about as disillusioned and cynical as they come about our government these days (and that means everyone involved) and a country which seems to favor corporations and big money over people, I still have a wee bit of hope. Even if I didn't have hope, I would still vote. It's a right that we shouldn't take for granted. We're now seeing people who have faithfully voted all their lives turned away at the polls because of Voter ID laws. I can't imagine how that must feel.
My mom never learned to drive. Therefore, she had no driver's license. Would she have been turned away at her advanced age? Don't get me started.
So get out there and vote.
Happy Tuesday.