Yesterday morning, Don called out to me, telling me to go out on the porch and look at the sky. This is what I saw: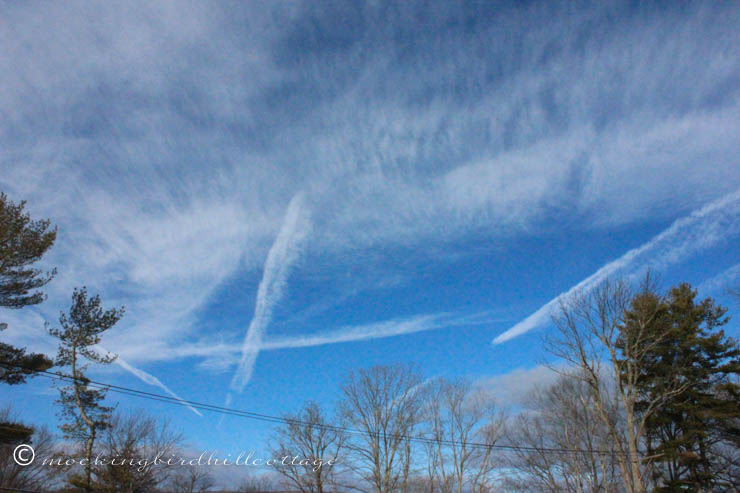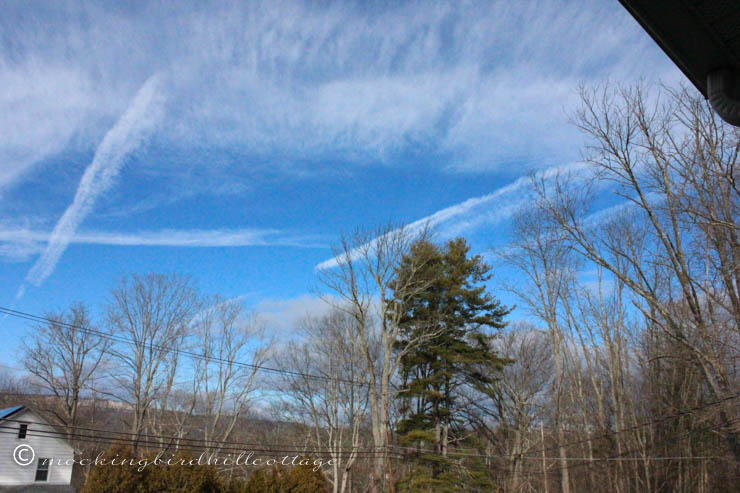 It's as if someone took a giant piece of chalk and streaked it through the sky. I love the X.
Later, we decided to take a drive to a little town across the Hudson from us called Millbrook. We used to go there quite often when we lived on that side of the river, but we haven't been there in quite a while. There are a couple of charming antique stores there (we're on a mission to collect mismatched, but sturdy, chairs for the kitchen table.) We didn't find any chairs, but we dined at this incredible diner.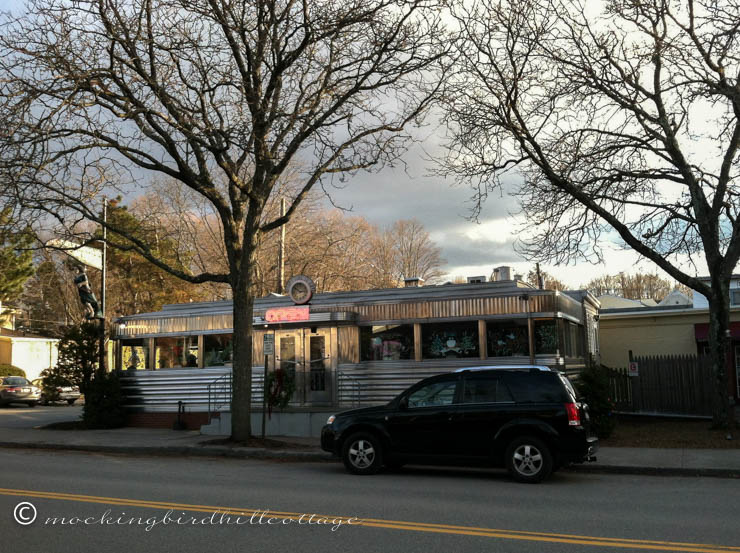 It's the Millbrook Diner, which has been around since 1929. Jimmy Cagney, who had property nearby, used to stop in there for a bite to eat. It is unbelievably cool, the real deal. Don, who loves nothing more than eating at a diner, was in heaven.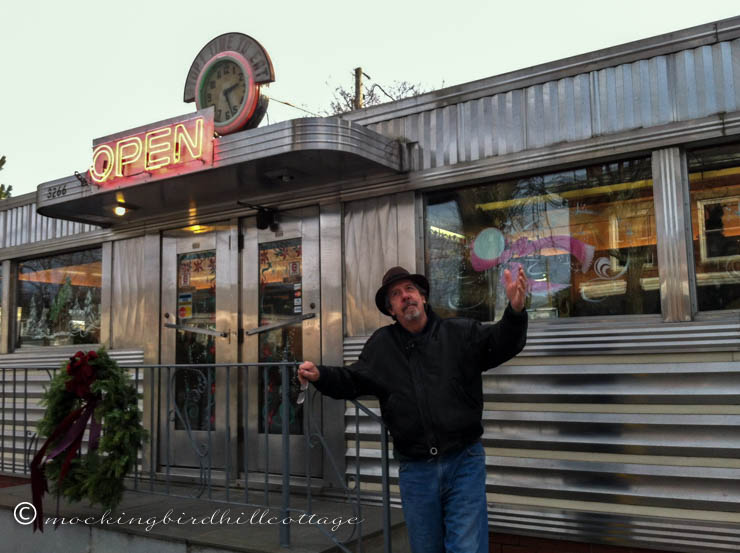 Here he throws his arm heavenward in thanks for his eating experience.
He ate a lot.
And we also stopped at a local bookstore.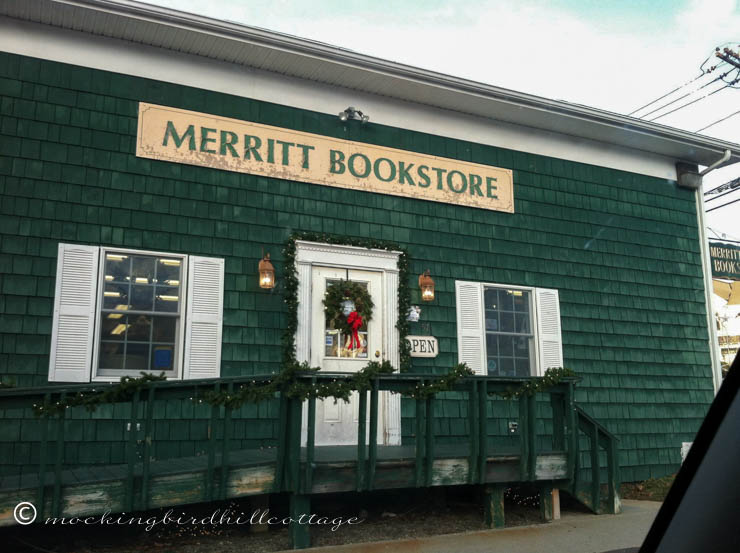 I can't resist a bookstore, especially an independent bookstore. As is the usual with us, we ended up chatting for quite a while with the staff, who were incredibly helpful and fun. I saw Mary Oliver's latest volume of poetry, Blue Horses. After I had read yet another in a series of poems out loud to Don, he grabbed the book and bought it for me. So I bought one for him: Of All The Gin Joints: Stumbling Through Hollywood History.
Even-steven.
Today, we're heading out to another favorite antique shop. The search continues.
By the way, be sure to stop by my post about Living Small to read some tips I've shared and to learn more about the new show Tiny House Nation on the FYI network.
And now, I want to stop and take a moment to honor a longtime reader of this blog who died very suddenly on Christmas day. Rizzi, that was her nickname, her full name was Madeline LeClair, wrote the blog Gifts From the Sea. She lived with her daughter and son-in-law and their two daughters in New Jersey. Rizzi used to comment on this blog frequently and I visited her blog, as well. She stopped blogging about a year ago. Recently, she had been suffering from bronchitis and complications from that illness took her life.
Rizzi's niece, Ann Marie, is also a reader of this blog and she wrote me to tell me of Rizzi's death. Both Rizzi and Ann Marie are kind and generous, the sort of people I felt blessed to come to know through this blog. When I started to write about my new dollhouse obsession, Rizzi sent me three unfinished cabinets for the dollhouse. You see them every time I publish photos of the den and the kitchen. The blue hutch in the den was from Rizzi. The shelf unit over the Aga oven in the kitchen was created from one of the unfinished pieces that I took apart and reconfigured.
Those pieces will always be there and they will remind me of a lovely friend who took the time to share her world with us on her blog, and also took the time to stop by mine.
Rest in peace, Rizzi. You will be missed.
Happy Tuesday.