Two days, two day trips. That's a big deal for homebodies like us. We took off again yesterday in search of chairs. Gosh darn it, we didn't find even one! But we had fun. We drove across the river again, this time to Hyde Park (home of FDR) to visit one of our favorite antique shops.
I always see lots and lots of treasures there. I find I am much less inclined than I used to be to bring something home unless I know I have room to display it or simply cannot imagine existing without it. That narrows the list of possibilities down quite effectively.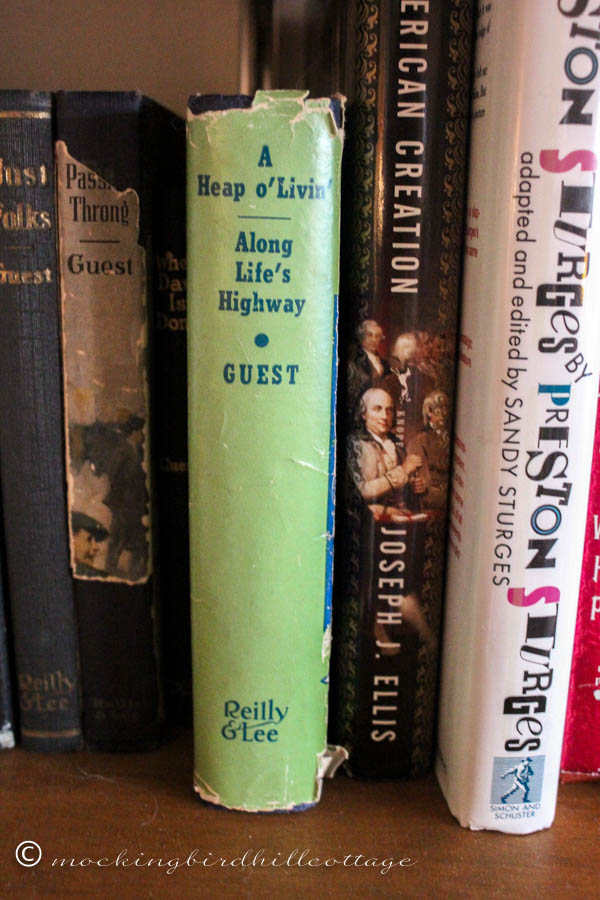 This volume (with the green cover) came home with me because I do have room to display it. I collect books by the American poet Edgar Guest. You can see a few others to the left of my new find. Edgar Guest was not only a very popular poet, he was my dad's godfather and a friend to our family. He and his son Bud Guest were well-loved Detroiters. I don't often find his books, so when I find one in good condition, I grab it.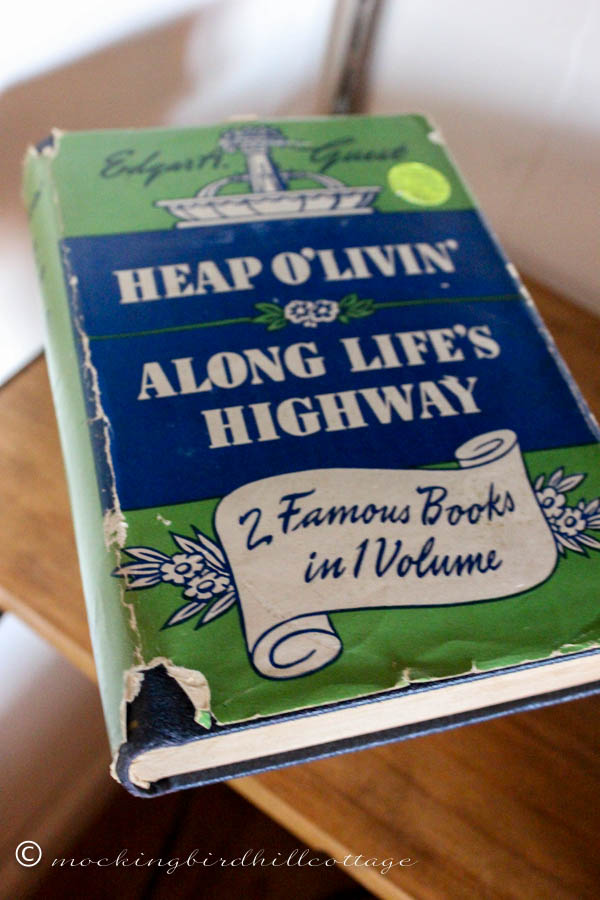 Heap O'Livin was part of the opening line of his more well known poems – Home. You might remember that I found a framed version of it about a year ago.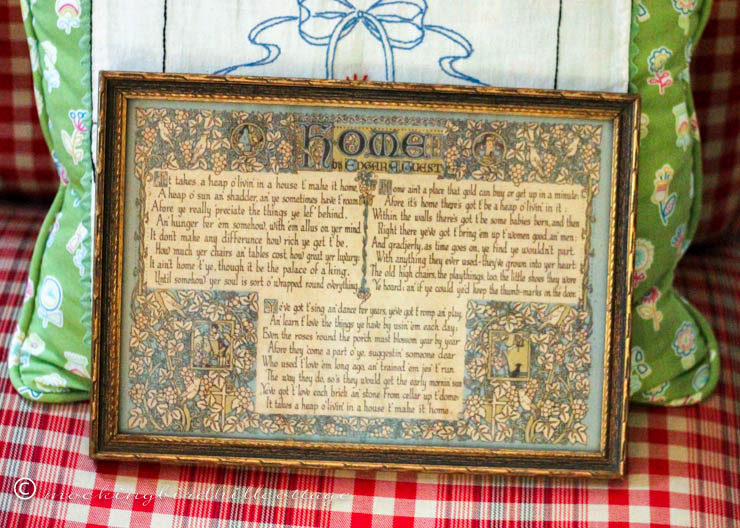 I wrote a post called Collecting Edgar Guest that you might be interested in. It gives more background information on Mr. Guest. I wish I'd been lucky enough to know him.
As the chair search continued, we moved on to another shop in Hyde Park and then drove up to Rhinebeck, one of my favorite towns in the Hudson Valley. It was very cold outside and we were hungry, so we grabbed a couple of slices of pizza, then proceeded on to another favorite antique center. No chairs. But there was a Maxfield Parrish original print that I want very badly. One of my first posts ever on this blog was about Maxfield Parrish and how much I love his work. I've wanted an original print for years but have never been able to purchase one. It was never the right time. This antique shop had three of them. I thought about putting the one that won my heart on layaway. But I decided to walk away and, if it still calls to me after a couple of days, I'll go back.
Oh, it was gorgeous! And just the right size for a cottage that already has a lot of treasures hanging on its walls and very little available wall space.
For the second day in a row, we were treated to a simply spectacular sunset as we drove home. This one was amazing. Don stopped the car on the side of the road so I could take a photo.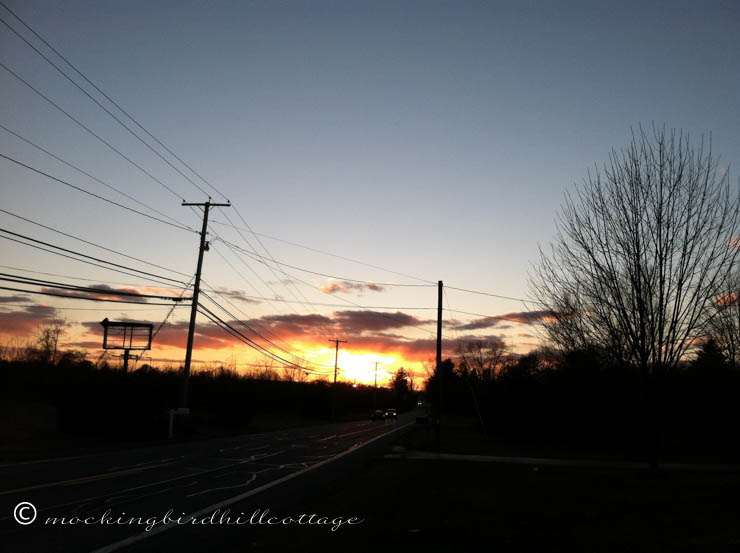 From the moving car.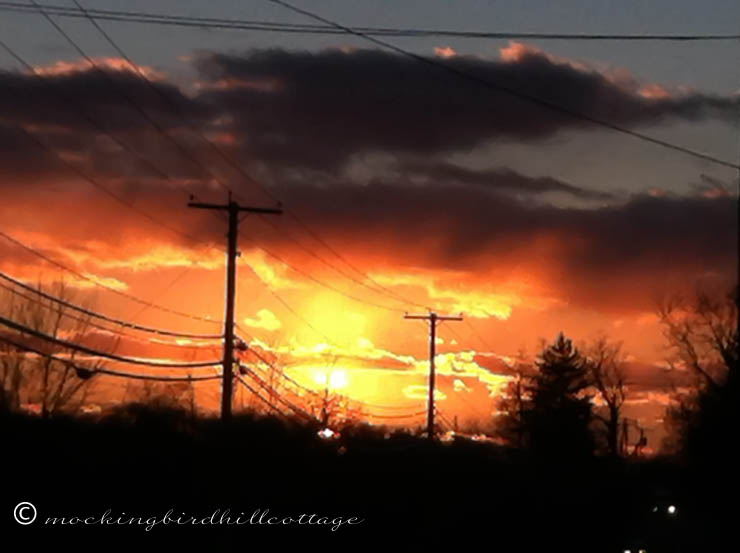 After we stopped. The sky looked like it was on fire. Incredible.
Here we are at the end of another year – years which seem to be slipping by all too quickly. We have no plans tonight other than to toast the New Year with some Martinelli's Sparkling Cider. I seriously doubt whether I'll be able to make it to midnight.
Be safe as you celebrate, my friends. See you in 2015.
Happy Wednesday.