Rockefeller Center is a huge complex situated between between 48th and 51st Street. There are many buildings in the complex, which covers 22 acres. I love the architecture and the design because it was constructed in the thirties – the height of the Art Deco era – and you can see amazing Art Deco details everywhere you look.
This is a picture-heavy post. I'll add some commentary here and there.
As you approach the complex you'll see: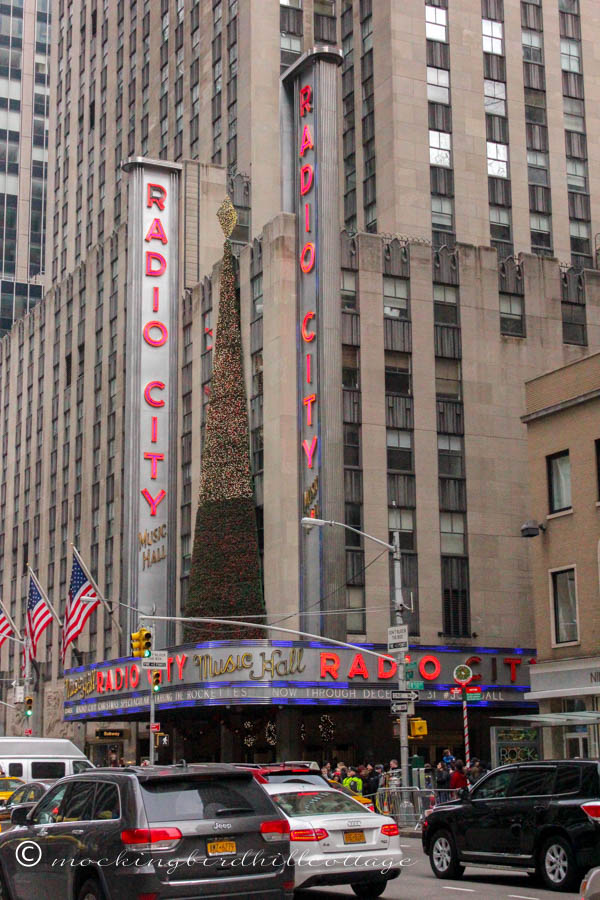 Radio City Music Hall, currently home to the Christmas Spectacular starring the Rockettes.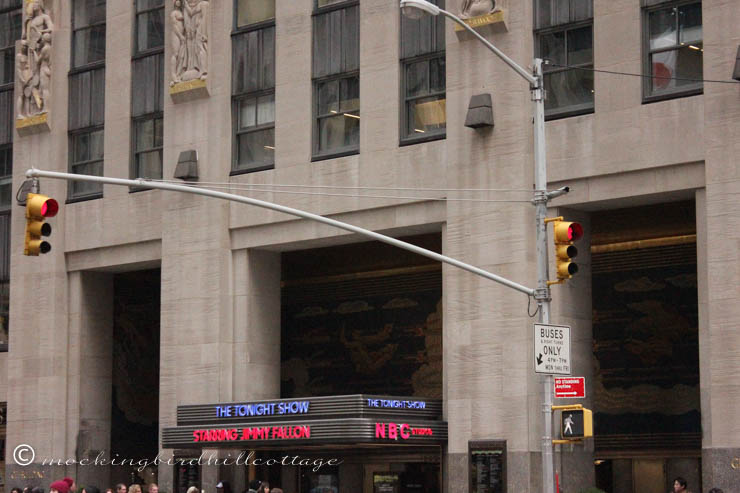 And The Tonight Show, starring Jimmy Fallon.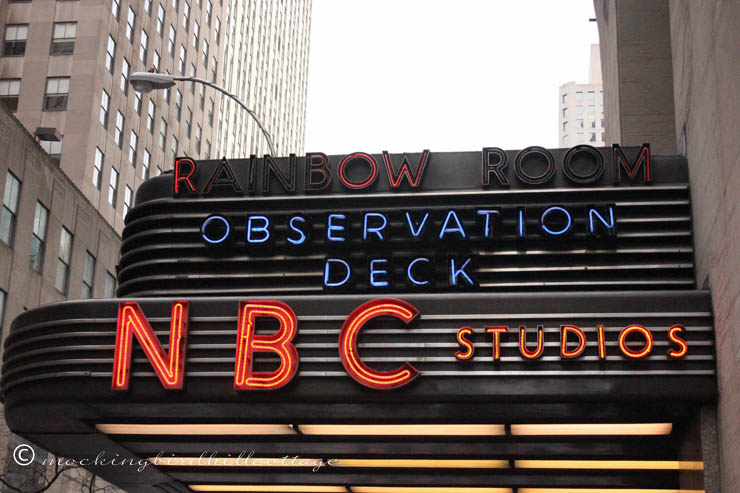 And the famous Rainbow Room, the Observation Deck and NBC Studios. Sigh. Love, love that Art Deco look.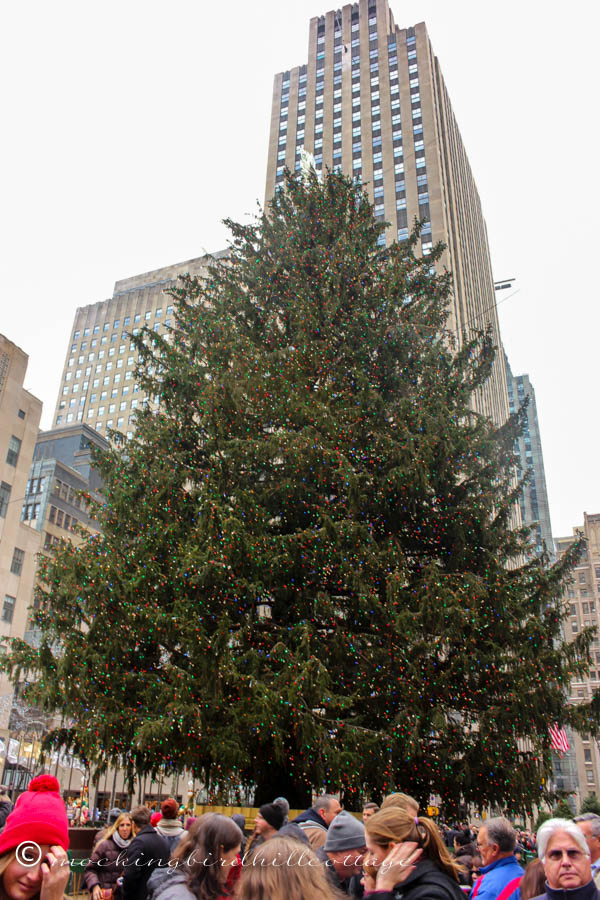 And suddenly, there it is. The massive Christmas Tree. And it is massive. There were people everywhere. Seriously, it was hard to move around. It was, after all, a Sunday, so there were lots and lots of people determined to take in the Christmas displays – just as we were.
The tree is amazing. (It also makes me a little sad to see this glorious tree chopped down.) I wonder how old it is?
It must be stunning at night.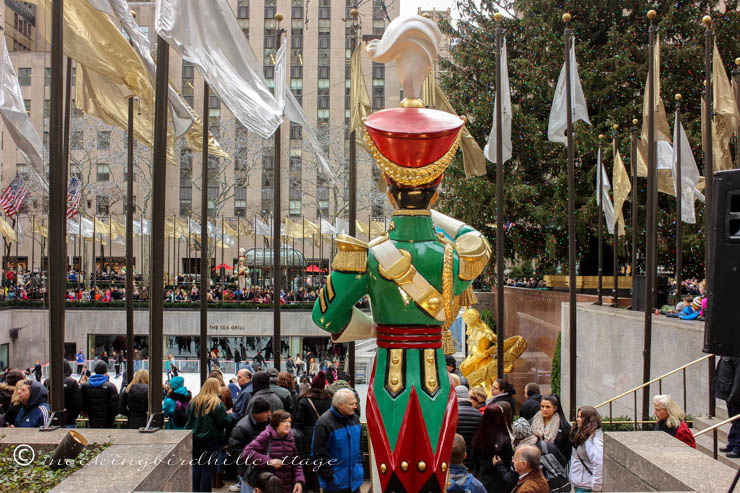 Next to the tree is an area surrounded by flags and and decorations and people everywhere. The sunken area is the famous skating rink.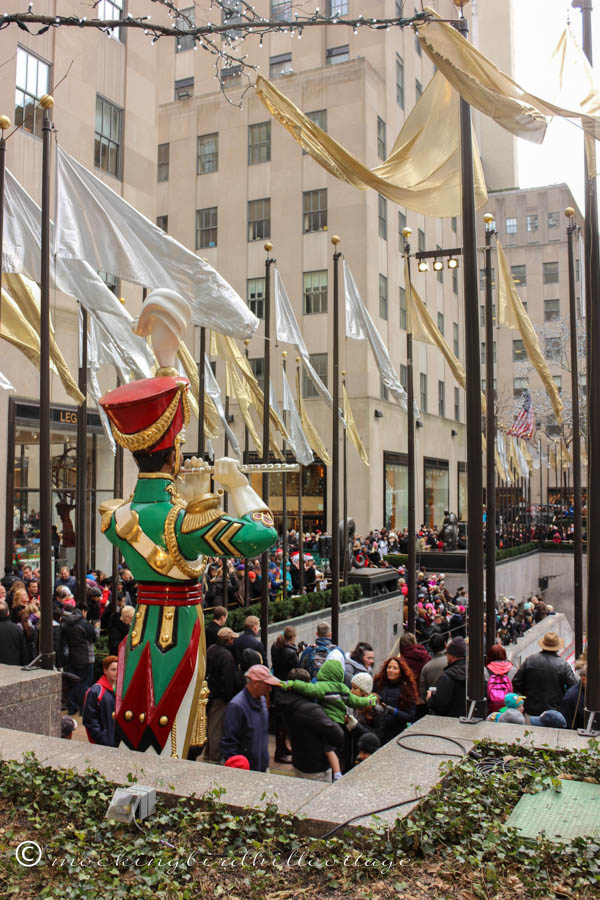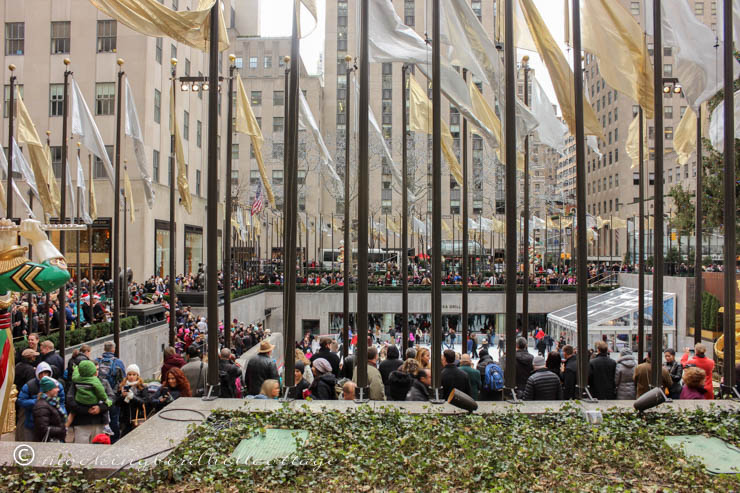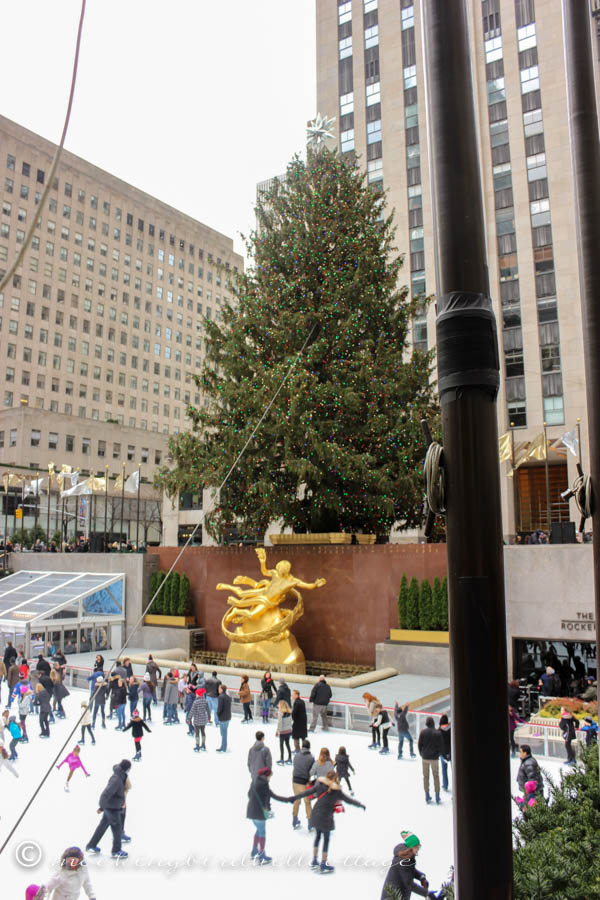 The famous statue of Prometheus.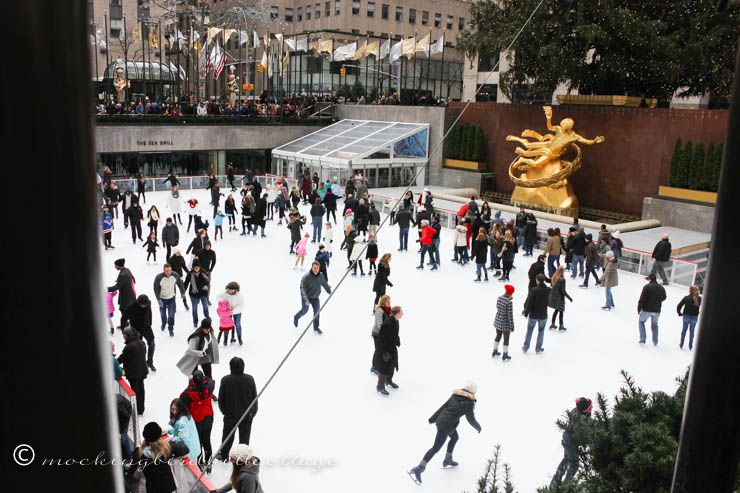 Looks like fun, but it's been a few years since I've strapped on some ice skates!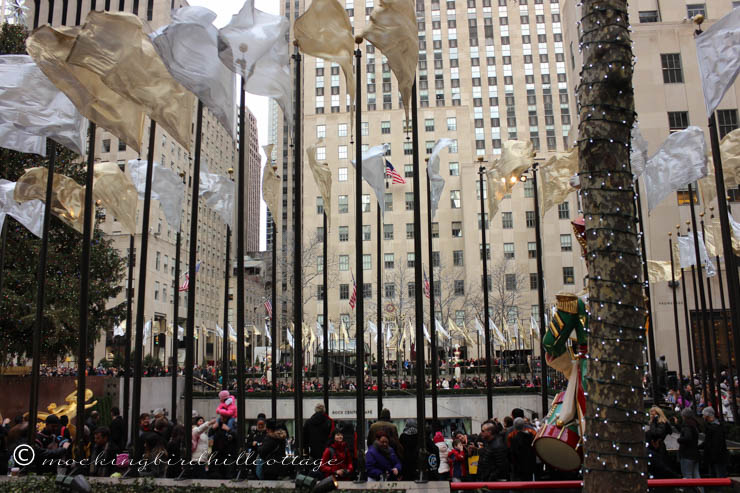 You can see it was wall-to-wall people. If it was any other kind of day, I would have found it overwhelming and irritating, but it's the Christmas season, so everyone is full of good cheer, including Don and me.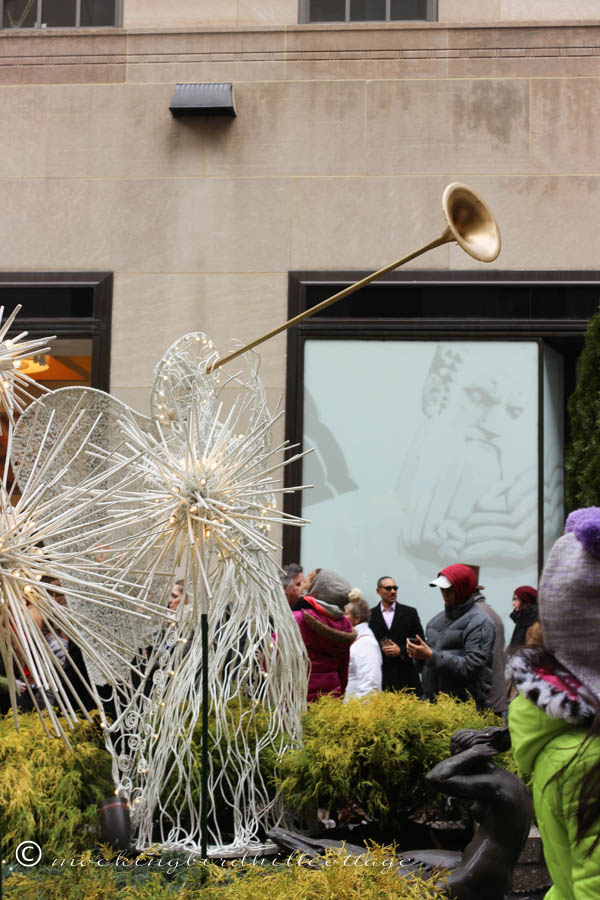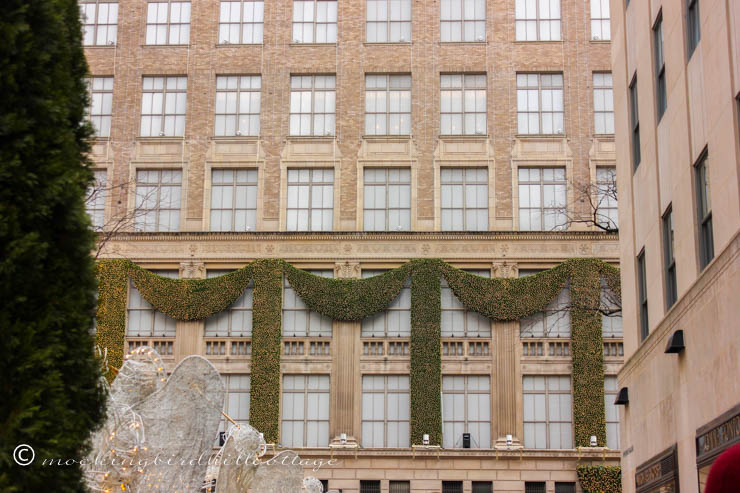 Sak's Fifth Avenue.
NBC News.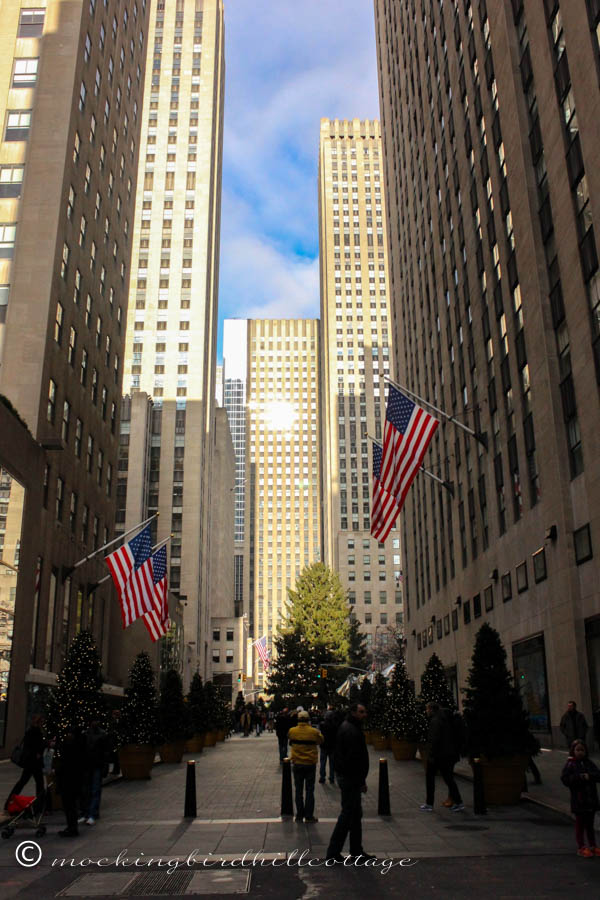 The sun finally came out.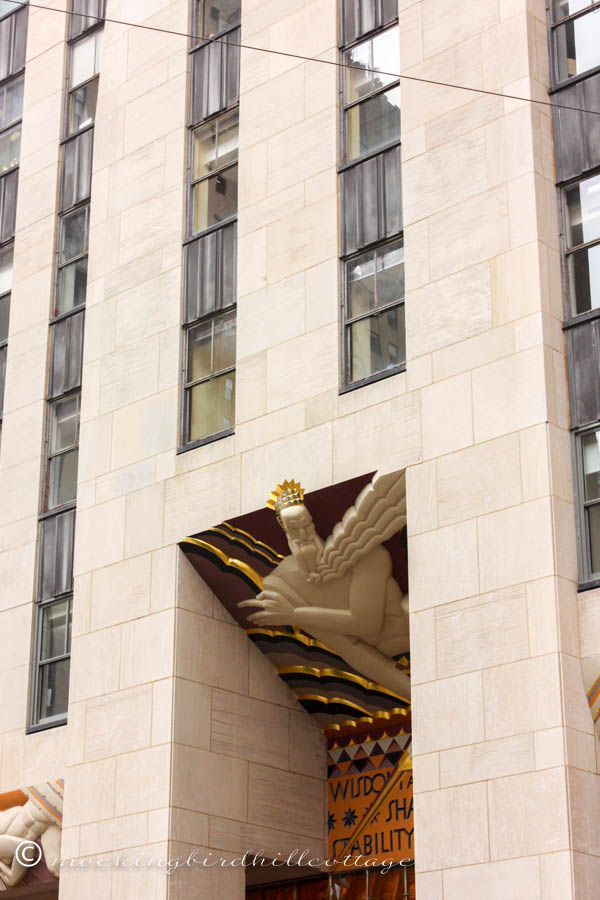 Gorgeous Art Deco details at the entrance to 30 Rockefeller Plaza.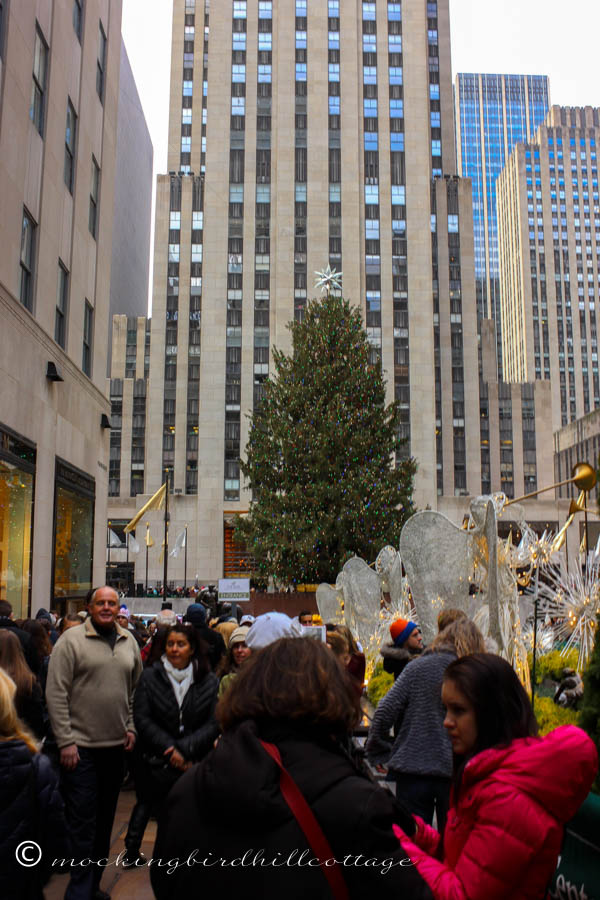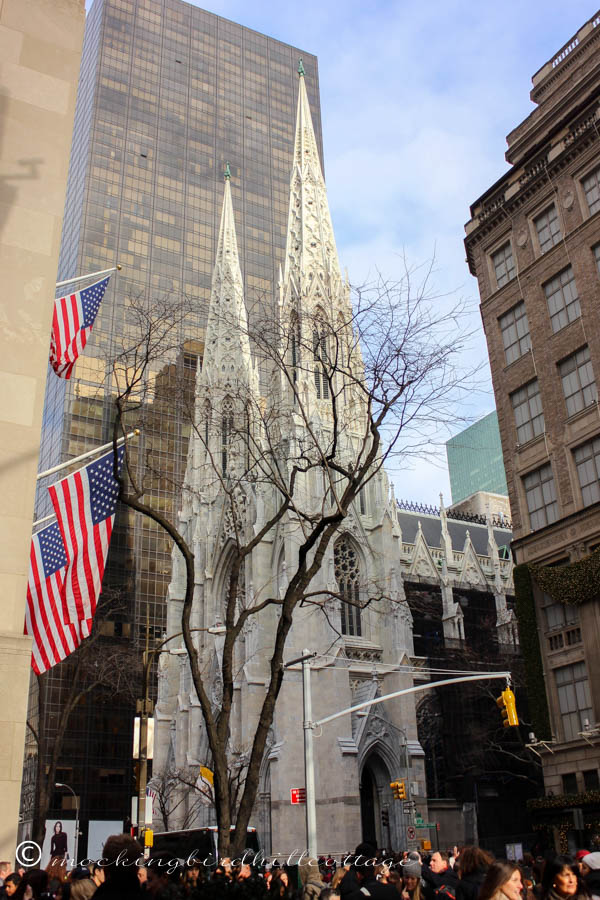 St. Patrick's Cathedral.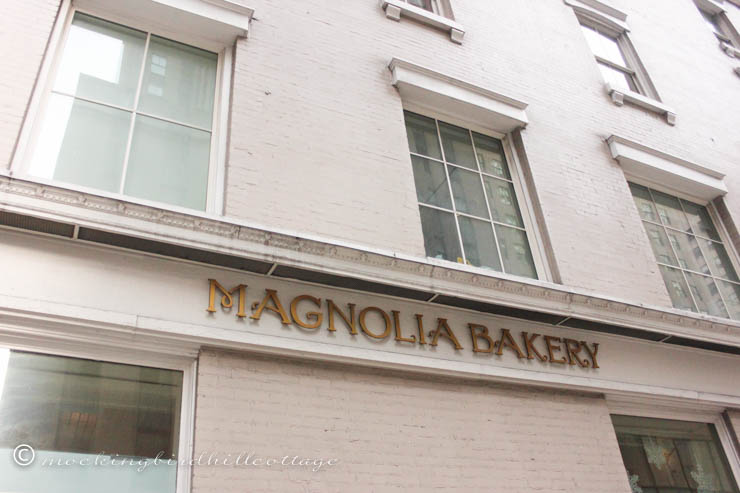 Need I say more?
Christmas time or not, this area of Manhattan is gorgeous and well worth the visit. Normally, if I'm in the area, I'm too busy to linger. That's what made Sunday special. We gave ourselves the time to linger and celebrate the season.
From your tour guides: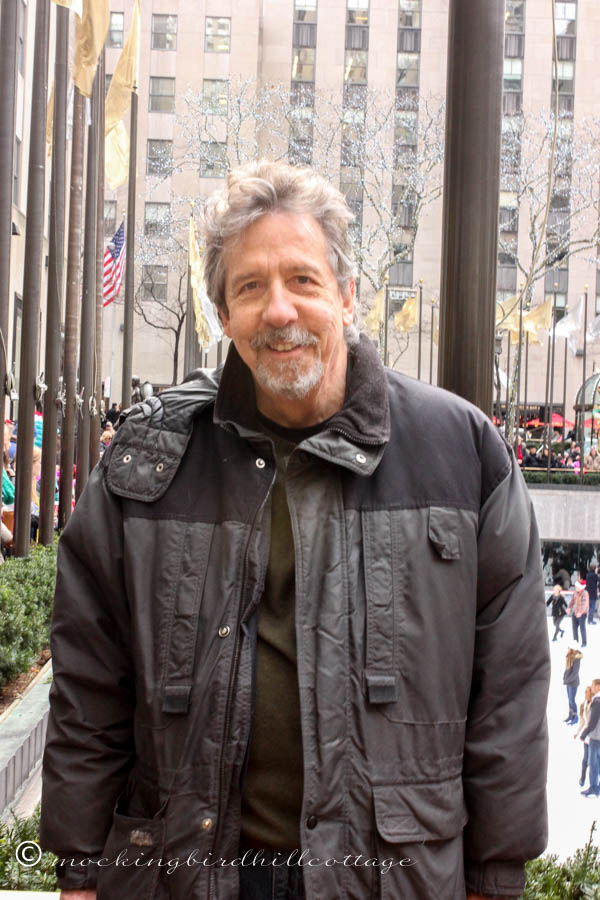 Don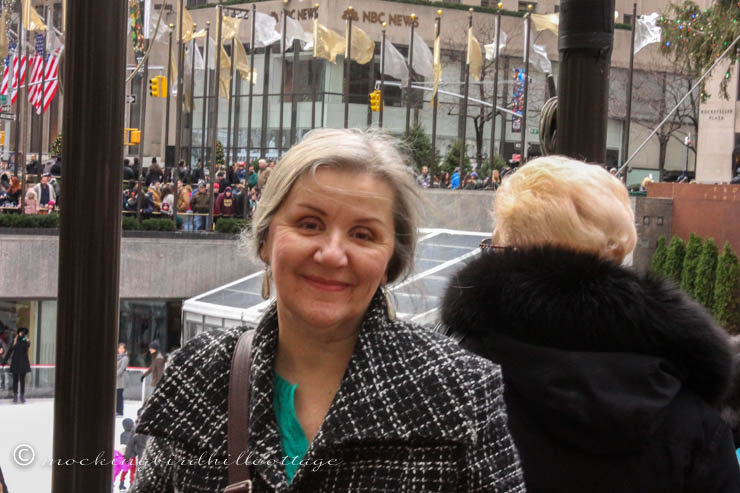 And Claudia.
(New post up on Just Let Me Finish This Page.)
Happy Tuesday.