My late brother's eldest child, my parents' first grandchild, turns forty today. She's a simply wonderful person with three children of her own now. I remember the day my brother and sister-in-law told me they were expecting like it was yesterday. How can so much time have passed? I now have nieces and nephews – and I'm not talking great-nieces or great-nephews, that's a whole other story – ranging in age from 40 to 3. Little Z, the boy my sister and brother-in-law adopted this year, is the 3 year old.
Of course, I have to acknowledge that there are five of them that I have no contact with, courtesy of my estranged and very troubled sister. That's a loss that both Meredith and I mourn every day.
It's a strange feeling. I grew up with an older brother and two younger sisters. My brother passed away much too young in 1991. My sister pulled away from most of the family, except for phone calls to my parents, at least ten years ago, maybe eleven. I've lost two siblings, even though one of them is very much alive.
Thank heaven for my beloved sister, Meredith, who is simply the best sister ever. I don't know what I would do without her. We've helped each other get through the loss of our sister, through the stages of grief and anger and resentment and pain. I'll be honest with you. I still feel a lot of anger about the situation. And if I ever have to confront her, and I hope I don't, I'm afraid it will erupt. It won't be pretty.
Ah well.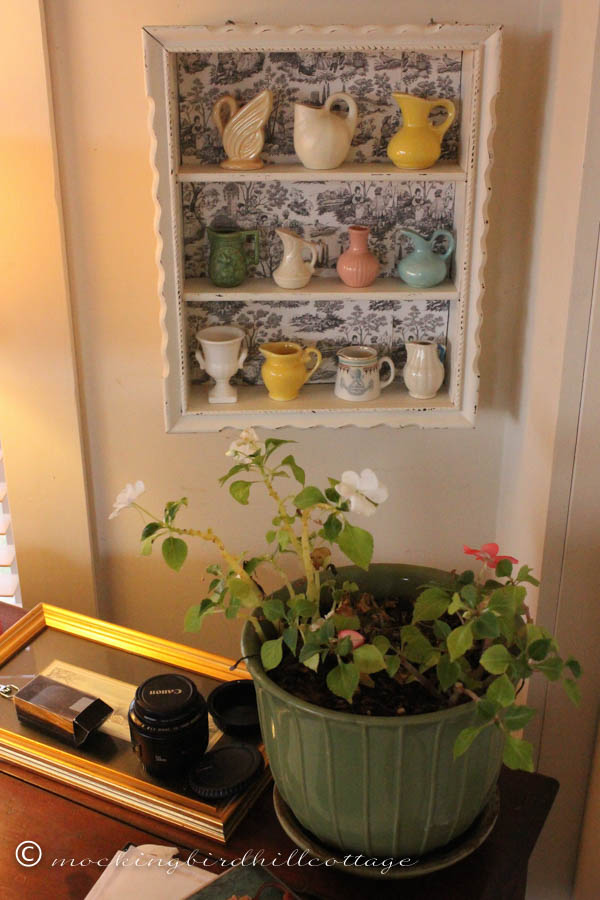 So far, so good with overwintering the impatiens. I must admit, I like the dash of sweetness and color they add to the cottage. I have them everywhere; in the kitchen, in the living room, in the den, in my studio and in the bedroom.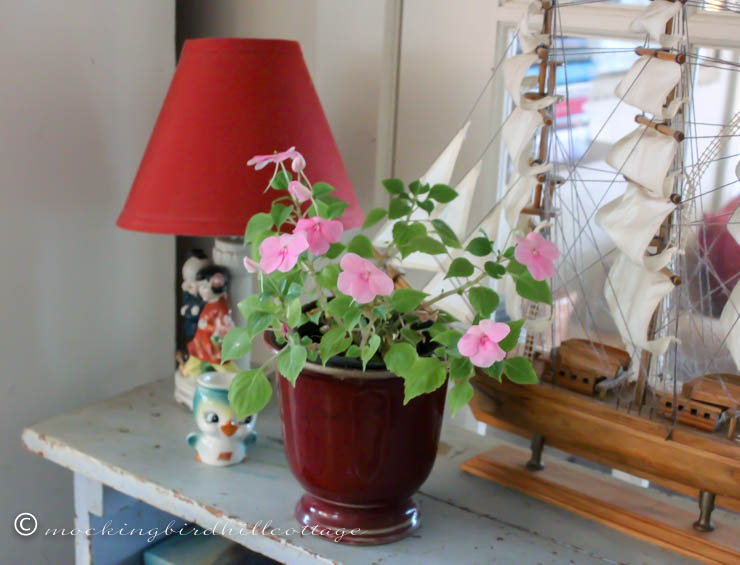 Impatiens sometimes get a bad rap from garden designers. I beg to differ. I find them enchanting. There's a gentleness, for lack of a better word, about them that I love.
No Christmas decorating yet here at the cottage. My rule holds fast: the second week of December. Not before. We'll get our tree next week. We keep it up through New Year's Day, so I don't want it drying out too quickly. I find I'm using far less of my Christmas decorations than I used to. There's already quite a bit of visual stimulation here in the cottage so I've learned to use less.
Are you watching Peter Pan tonight? I'm so excited about it. We watched a special on the rehearsal process that aired last week and were suitably impressed by all the work that has to be done to go live with a production like this one. I remember watching the Mary Martin Peter Pan when I was little girl. It's still very, very vivid in my memory. I can remember sitting on the bed in my parents' bedroom after it aired, crying inconsolably because Wendy wouldn't go back with Peter. It broke my little heart. Still does.
Linda, here's a photo of your eggcup tray in the dollhouse kitchen: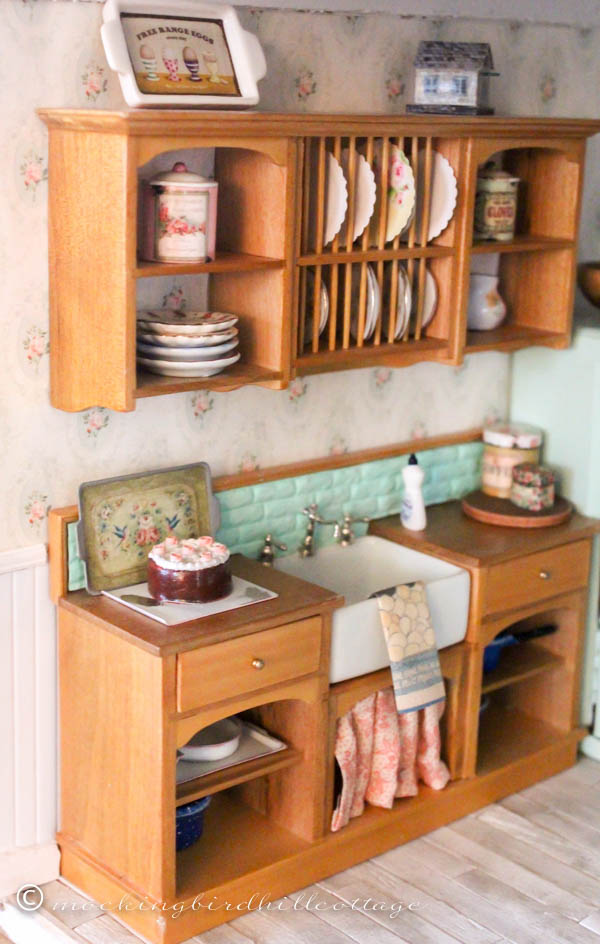 Of course, I'm sure I'll move it to another position at some point. That's the fun of having a dollhouse!
Happy Thursday.