I was walking by my little craft/studio space upstairs, on my way to the bedroom, when I stopped short.
A double take.
Something had appeared, seemingly out of nowhere, on Lamb Chop's left.
Was I seeing things?
I rubbed my eyes.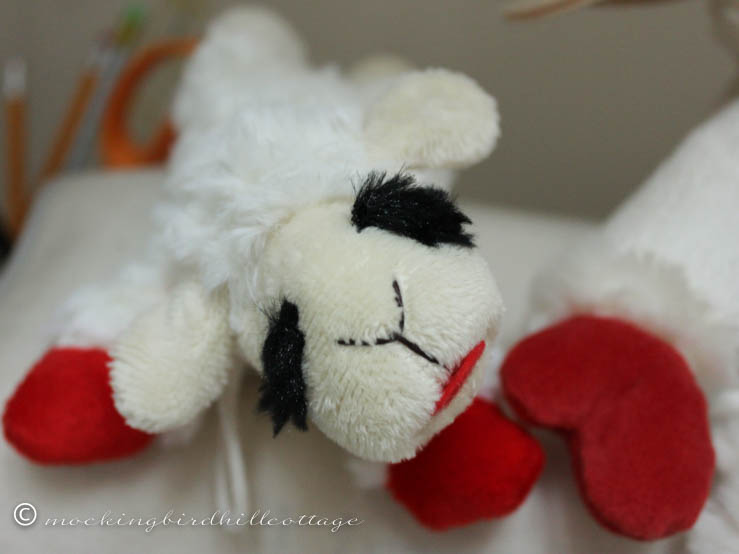 Same eyelashes, same nose, same mouth, same touches of red, same soft white coat ….
You take a look and see if I'm wrong.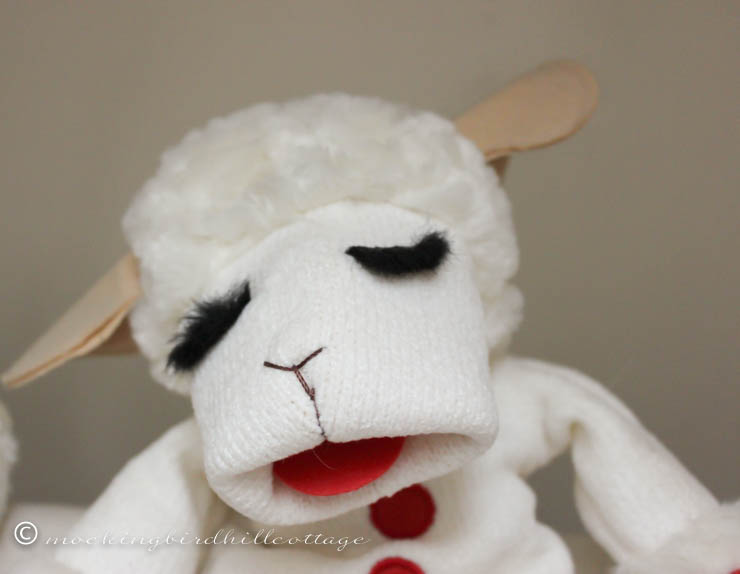 Oh my goodness. Younger, yes. Smaller, yes. But otherwise, the same!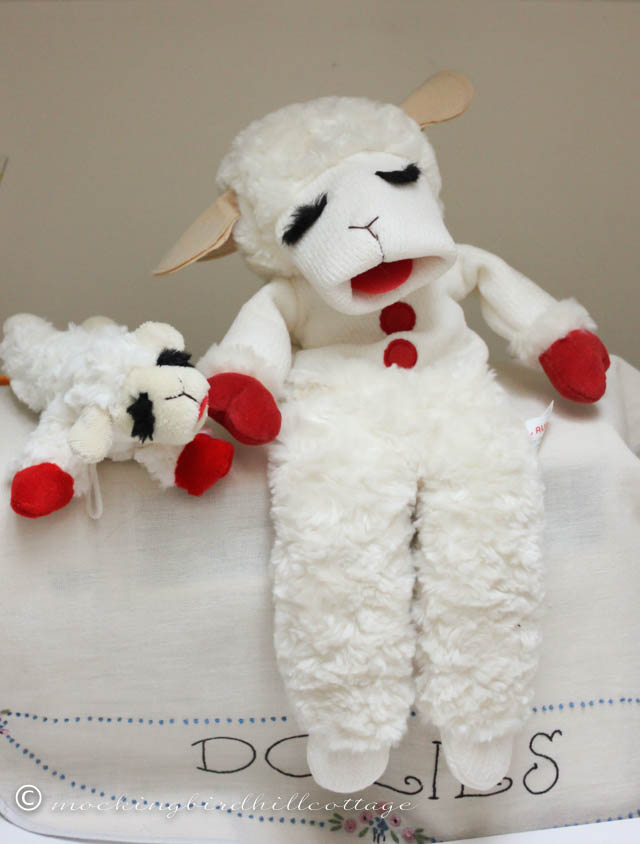 Lamb Chop had a baby!
This is big news here at the cottage. I don't know how it happened. I don't supervise Lamb Chop. Indeed, she is my muse, so she sort of does her own thing. It's not my place to tell her how to live her life.
And I'm all for little babies. What could be more endearing?
Again. I don't dare say congratulations to Lamb Chop. Or comment to her in any way. It wouldn't be appropriate. But I can write about it here….surely she wouldn't mind that?
I mean….shouldn't we have some sort of birth announcement here at Mockingbird Hill Cottage?
Sssh….Congratulations, Lamb Chop! Welcome, Baby Lamb Chop!
That's all.
Happy Wednesday.