January 13th – the day we took the Christmas Tree down.
We were ready. But we were also sad. Are sad. We miss it.
There's something about that final step, isn't there? For those of us in the midst of the 'bleak midwinter' it means all the celebrating, lights and sparkle are over for another year and we're faced with gray skies, snow, ice, and treacherous roads. Somehow all of that is more bearable with a pretty Christmas Tree glimmering and shimmering in the den. Its piney scent, by the way, was as strong as ever.
Once I decide to take it down, I'm very efficient. Ornaments off and packed away immediately. Lights down. Tree out the front door (Don takes it up to the woods to provide shelter for the birds.) Vacuum comes out, needles (which are everywhere) are vacuumed up.
Everything back in place.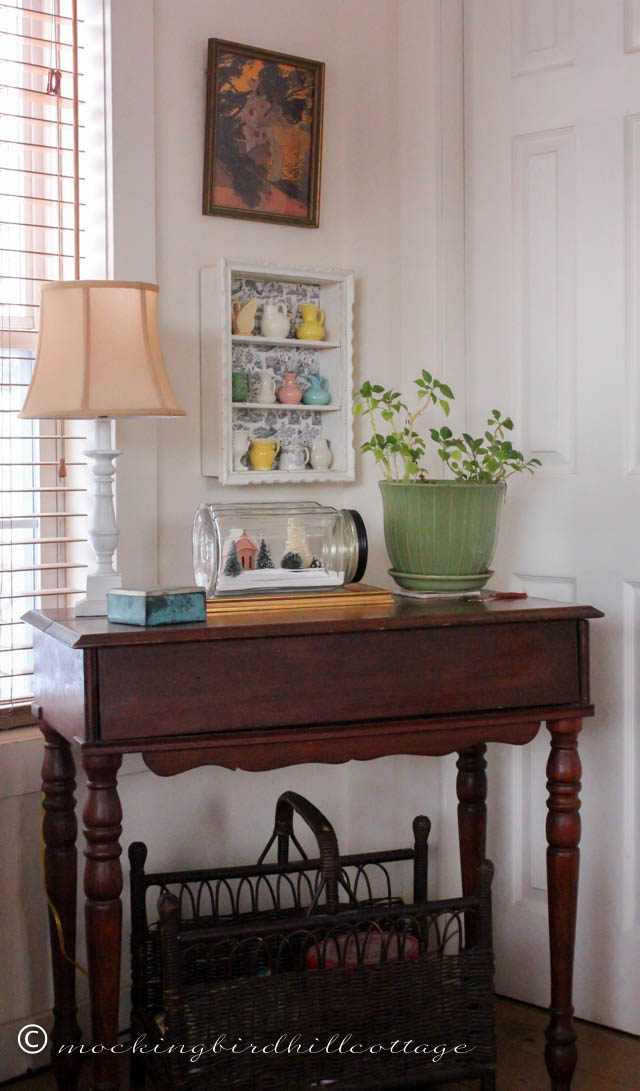 You'll notice we've moved the Parrish to this wall. It was hanging over the music cabinet but there's no lamp there and this particular print looks so beautiful in the lamplight. So we've switched it out with the Lost Lamb print that used to hang here. So far, it's working.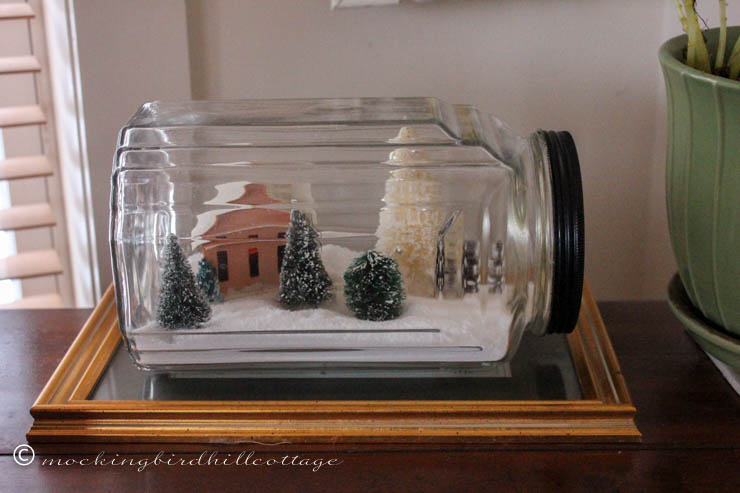 The Necco Snowglobe always stays on display for the winter. One year, I kept it up through the summer. I figured it might help provide some 'cool' in the midst of the humidity of August.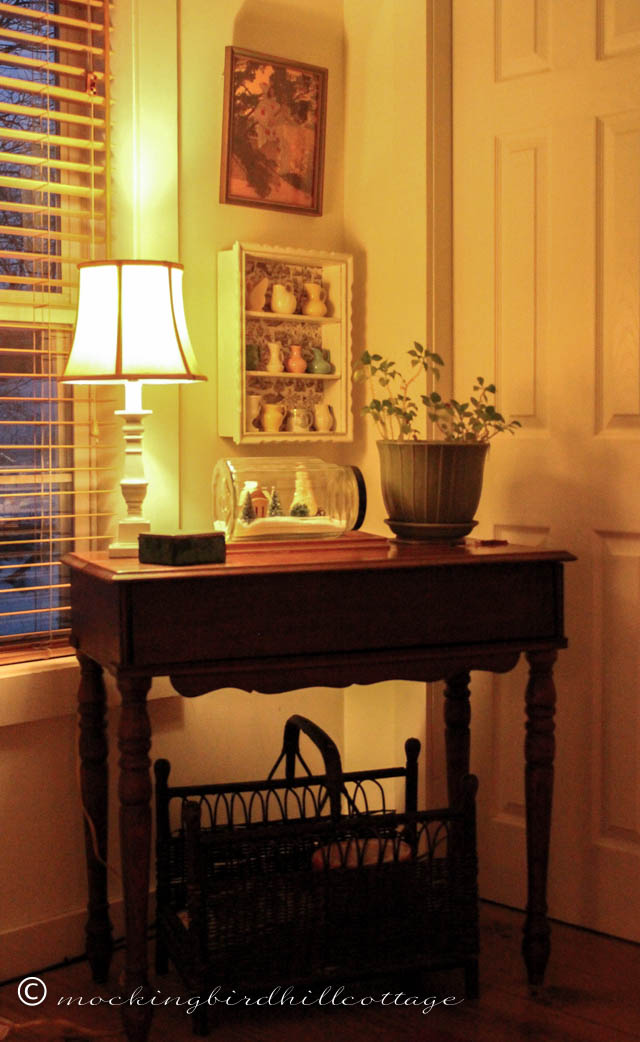 Here's the corner's early morning look. See? Lamplight. Glowing Maxfield Parrish.
This kind of photo is a no-no in the blogging/photo world, you know. No artificial light. All natural light. And that's usually what I go for. But every once in a while it's nice to break the rules in order to tell a story. And this story is about a corner of the den, lamplight, a snow globe, and Maxfield Parrish.
And a missing Christmas Tree.
The outdoor lights are still up on the porch. I turn them on every night.
Imagine driving down a dark country road in the bleak midwinter. You're tired. You've had a long day. You're driving somewhat cautiously (hopefully) because deer can appear without warning. Maybe it's slushy out there. Maybe it's a bit icy. And you see, up ahead, the glow of lights on a porch, lights that swoop from railing to railing; white, sparkling lights that provide a momentary beacon to guide you on your way.
It just might put a smile on your face.
Happy Thursday.