SFC – Still Feeling Crappy. In fact, crappier. That's all I need to say about that.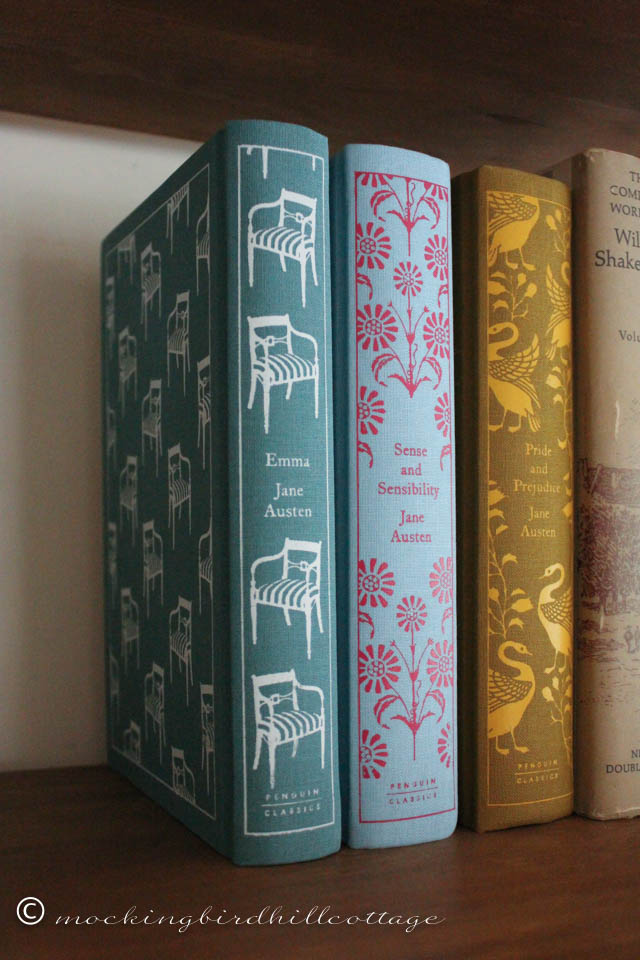 One a month.
A Penguin Classics hardbound edition in this series costs between $18 – $20, less than most new hardcover books. The latest, Emma, was about $18. I don't spend money at Starbucks. I rarely eat out. I rarely buy magazines (too pricey, not enough original content.) I figure I can get away with one of these editions monthly. When I've collected all of the Jane Austens, I'm also going to get Middlemarch  by George Eliot, another favorite of mine.
They're so beautifully done.
What will be next? Persuasion? Northanger Abbey? Mansfield Park? Well, you'll just have to wait and see.
Remember that photo of Scout I posted the other day? Where she was sleeping on the sofa?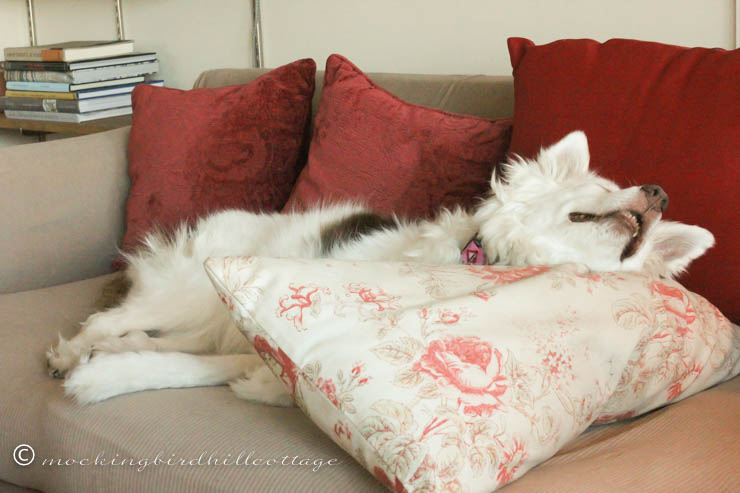 Here she is just a few minutes later. She makes me smile.
It is COLD out there. Wind chills well below zero, more snow on the way Sunday into Monday – right now, the forecast is for 5 – 8 inches. Bitterly cold all next week.
Maybe we should build an igloo.
This – whatever it is, Don thinks it's a cold – is sapping my strength. I was able to concentrate long enough yesterday to finish the book I am to review on Monday Tuesday (my brain is mush.) Now I have to start another. No big sacrifice since I love to read, but my attention span is spotty, at best.
I'm also reading Howard's End is on the Landing  by Susan Hill. Hill is a well-known English author (and she shares my surname – maybe we're distant relatives?) This book was inspired by a search she made for a particular book in her full-of-books cottage. In the course of the search, she discovered all sorts of books that she had never read, so she decided to stop buying books for a year and, instead, read the books in her home library. It's really a lovely read. I think you'd like it. I'll review it on Just Let Me Finish This Page when I've finished.
That's all for today, my friends. Back to blowing my nose and sniffling.
I'm thankful for flannel pajamas.
Happy Saturday.