Happy New Year!
It's the symbolism of the whole thing isn't it? Because time, as we know it, is a human construct, as are the calendar and clocks by which we measure time.
I can't go any further with that concept or my head will spin.
Anyway, a new year equals a fresh start, a reset. No resolutions for this girl, just an ongoing challenge to be a good person. If I can swing that, I'm happy. I always have goals I'm working toward and they are ongoing, new year or no. And dreams….they're in there, too.
I made it to midnight. Glory be. Don made a wonderful dinner. We ended up watching Live from Lincoln Center where the New York Philharmonic's menu for the night was all Gershwin. Gershwin is my favorite composer, so I was thrilled. As was Don. Then we watched Michael Feinstein at the Rainbow Room, an event that celebrated the American Songbook. Sigh. More happiness. It ended up being the perfect New Year's Eve.
We might have had a few Mallomars. And some sparkling apple cider.
And a kiss or two.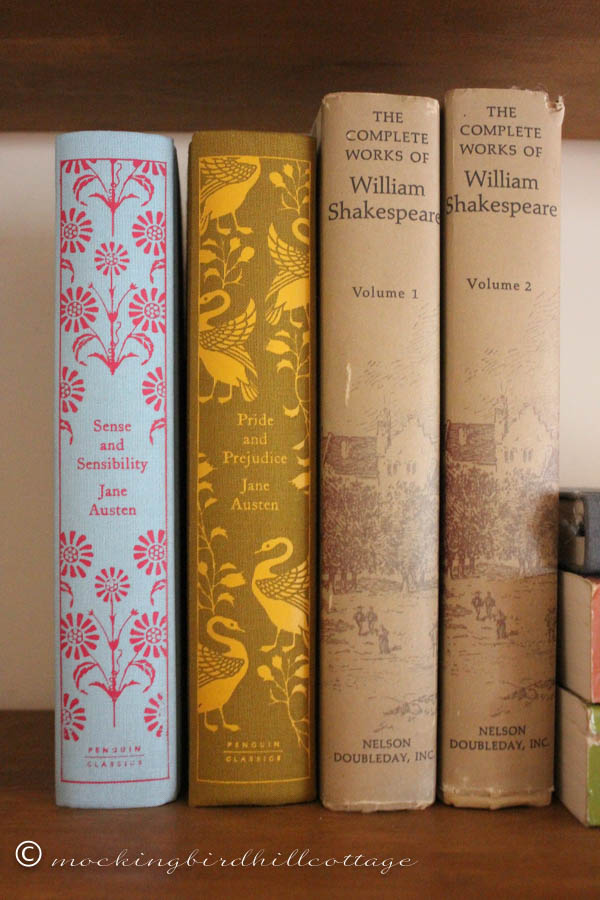 What? Another Jane Austen/Penguin Classic?
I succumbed. It just seemed to me that Pride and Prejudice was rather lonely up there on the shelf. Yes, of course, Shakespeare was there, and he's pretty nifty, but P & P needed some sisterly company.
I had to.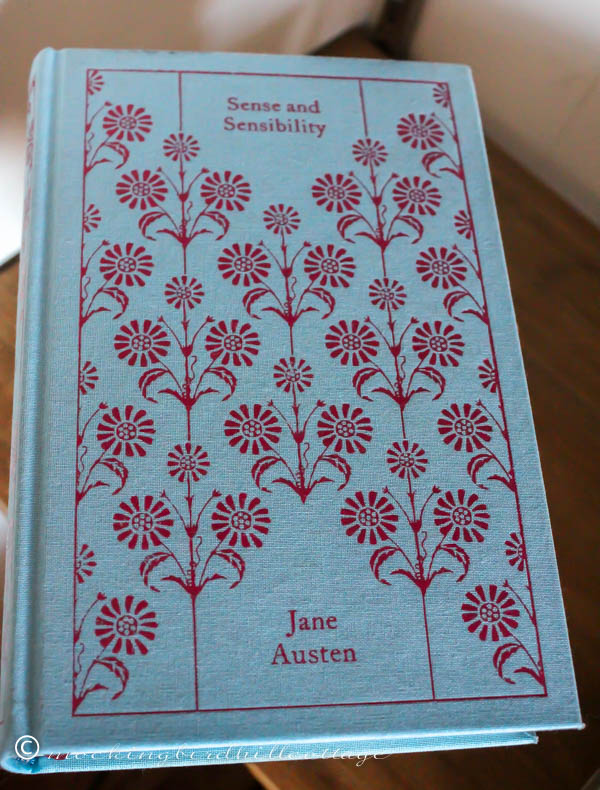 Oh, so pretty.
Girls, there will be more friends coming throughout 2015. I promise.
The tree is still up. We're not ready to take it down yet. Too lovely. So it stays.
Our next event here at the cottage is this coming Sunday, January 4th.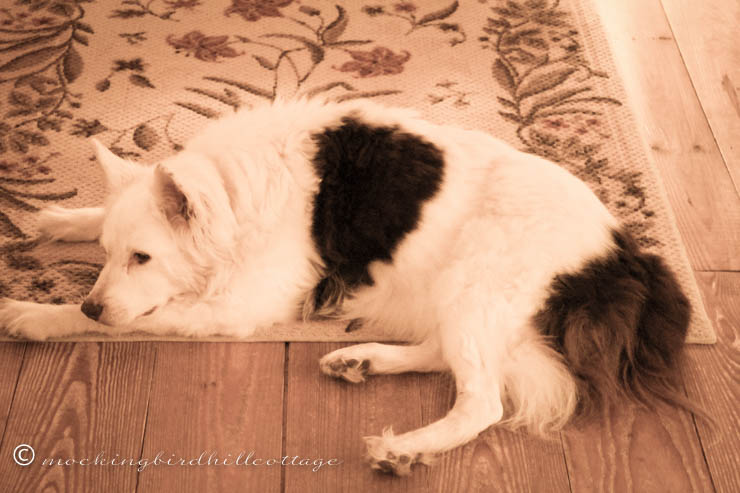 Someone has a birthday.
The words 'Sweet Sixteen' come to mind.
Happy Thursday.