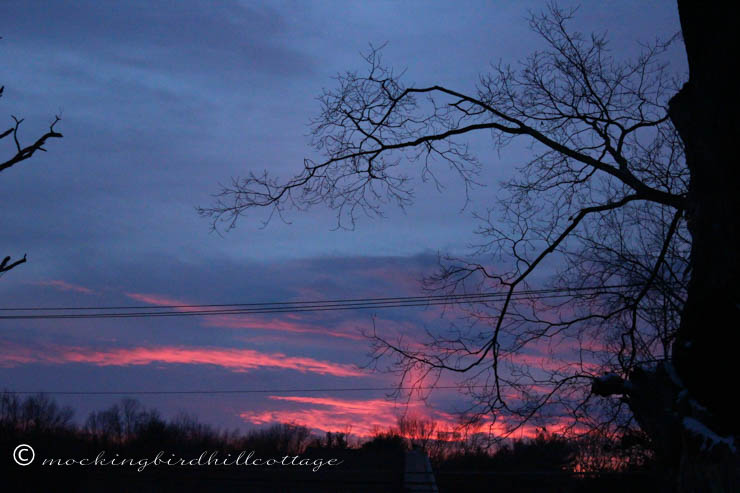 The weather may have been frightful this week, but boy, have we had some spectacular sunsets. This one, the night before last, took my breath away.
It's awfully cold here. I think it went down to zero last night. The days are sunny, thank goodness. I'm still feeling not very tip top, so I'll make this short today. There are times I just need to take a break and do a little or a lot of self-care. You understand, I know.
Apropos of nothing, I heard one of my favorite songs on the car radio the other day – My Romance by the great Rodgers and Hart. Lorenz Hart was a smart, witty, and sometimes, heartbreaking beautiful lyricist.
I was struck by the delicious series of rhymes used in this line:
My romance doesn't need a castle rising in Spain,
Or a dance to a constantly surprising refrain.
Three words in each line rhyming with three words in the next line. Nothing too manufactured or obviously maneuvered. All of it seemingly effortless and beautiful.
And of course, the final line is:
My romance doesn't need a thing but you.
They don't write them like they used to.
Happy Thursday.