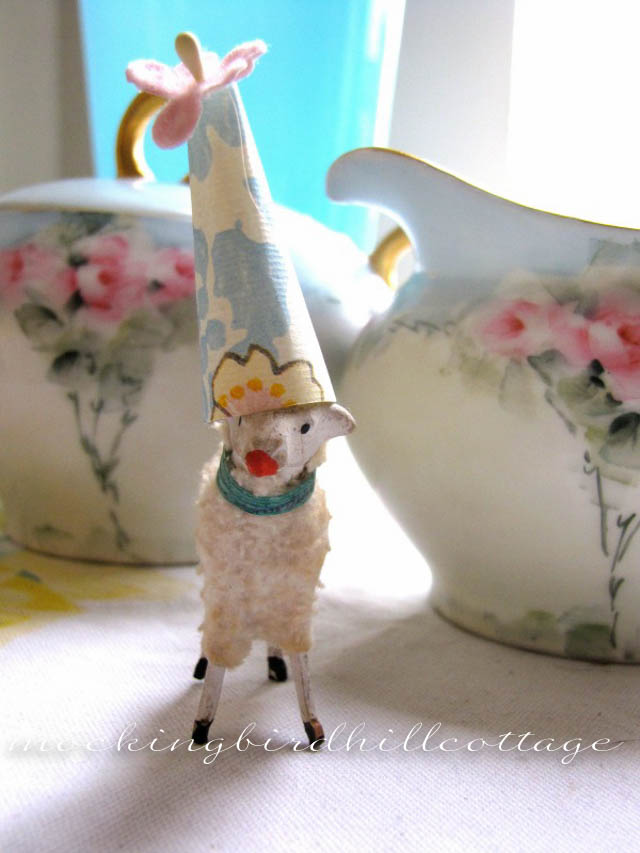 Today I start my 8th year of blogging.
What??
On February 17th, 2008, I cobbled together a very rudimentary template (remember those basic templates on Blogger?) and hit publish. I'm not sure I even had a header, other than the title of this blog. In fact, my first post didn't have a photo because I hadn't yet figured out the mechanics of uploading one.
Thanks to a husband who encouraged me to "Just do it!" I ventured out into the fascinating world of the blog. Those were the early days, although there are many pioneer bloggers who have been around for much longer, when the community was smaller. I blogged every few days and the first time someone left a comment was so exciting!
And now, in the blink of an eye, it's seven years later. I've written over 2000 posts. If I was really industrious, I'd try to put together a photo history of all the different headers and designs I've used for Mockingbird Hill Cottage. Actually, I think there's a blogiversary post somewhere in the archives that does just that. So many different looks; many of them came about as the blog platform itself grew, allowing more creativity, more possibilities.
Eventually, my little lamb with the party hat turned into the 'look' of MHC; in blogging and/or advertising lingo: the brand. When I moved to WordPress over two and a half years ago, I designed this simple header consisting of the name of the blog and the lamb with the party hat. And there we will stay. That header shows you, the reader, where you've landed – at a familiar place, a place where you can stop and linger and chat, if you're so inclined. I like that consistency. I think it matters.
The blog has always been about our life in the country. That was the original tag line, you know – Life in Our Little Cottage in the Country. Seven years later, I'm still writing about the same things I wrote about at the beginning. And I've even started another blog about my love of reading.
I've made many friends through this adventure. (That's what it is, you know, an adventure.) You've come to know me. Us. The dogs. My family. You've been with me through the everyday, the exciting, and the heartbreaking. You were there all through our journey with Riley, with love and support and prayers. You were there as I struggled with the slow and heartbreaking loss of my mother. You were there when we lost Don's father and you were there when I mourned the untimely loss of dear friends. You've listened to Don's music, watched us dance on a home video, cheered Don on when he filmed in Prague and read his posts about the experience. You've come along when I've worked out of town, exploring new places with me. You've been big fans of Dame Scout's posts (when she deigns to write) and she has become sort of the star of the blog. (Sssh! Don't tell her that.)
You followed me when I moved the blog to WordPress (all by myself) and found a new home that I love. You stuck with me. Without you, there wouldn't be a blog. Or, at least, the blog wouldn't have become what it is today. Readers come and go, that's the nature of blogging. A few of you have been with me since the very beginning – isn't that amazing? Whether you are a longtime reader or a newish reader, I thank you from the bottom of my heart. I can't imagine life without you.
Writing this blog has been, and continues to be, sheer pleasure. There's simply no way I can adequately find words to say what it has meant to me. It's changed my life. It's that simple. I sit here, writing this post, and can't imagine life without it. Someday I may decide to stop. Who knows? But for now, I move on to year number eight.
Happy Tuesday.