I woke up this morning, noticed that Don was already up (it's very rare when he rises before me) and thought, I'd better get a move on. It was dark outside, but okay, I figured, it's probably around 6 am.
It was 5:15.
What the heck?
We are on alert, now that Scout is a senior. We keep track of the frequency of her 'bodily functions.' If, like last night, we go to bed thinking she should have peed one more time and didn't, well then, we check on her during the night. Don woke up early and decided to get up and check on her and then he just ended up staying up.
An early morning for MHC. But Miss Scout took care of everything outside and that's a good thing. We are well versed in this because we went through much the same thing with Riley, only much more intense as his spinal disease really took a toll on his independence. I miss that boy. Every single day.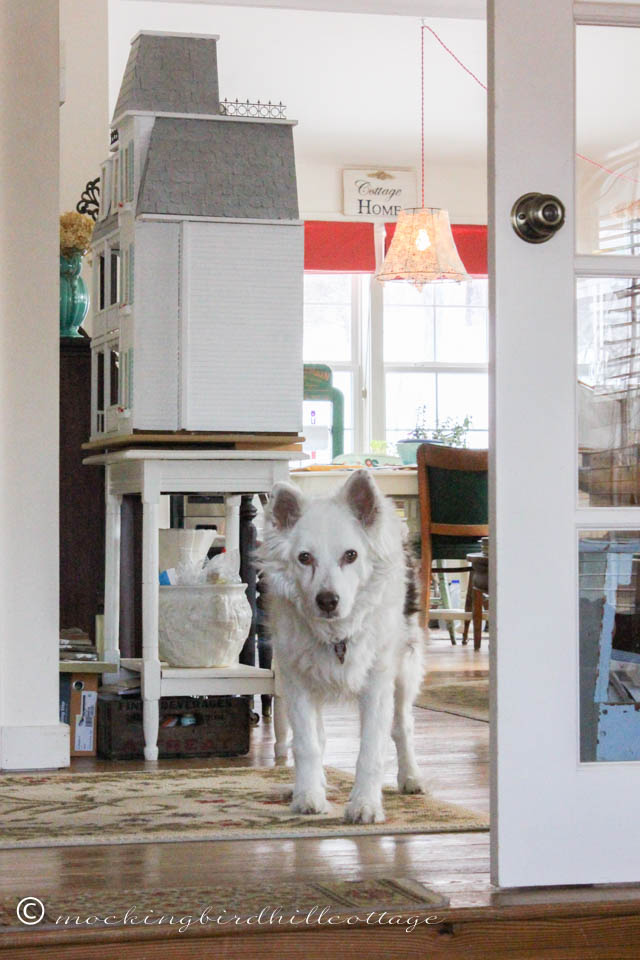 Yes, this is a look I see frequently during the course of a day. This is the "I want you to do something, Mom" look. "Put that laptop down and get me something to eat." "Stop reading that book and let me outside."
All in all, our girl is doing very well. She's pretty lively, she still pounces now and then, she loves to walk near our local library, and gallop down the long driveway there – the same gallop we re-discovered in the park in Hartford. She may be a little sore the next day and we're careful about how often we let her do it, but oh my goodness, she loves galloping. It makes her very, very happy.
And that makes us happy.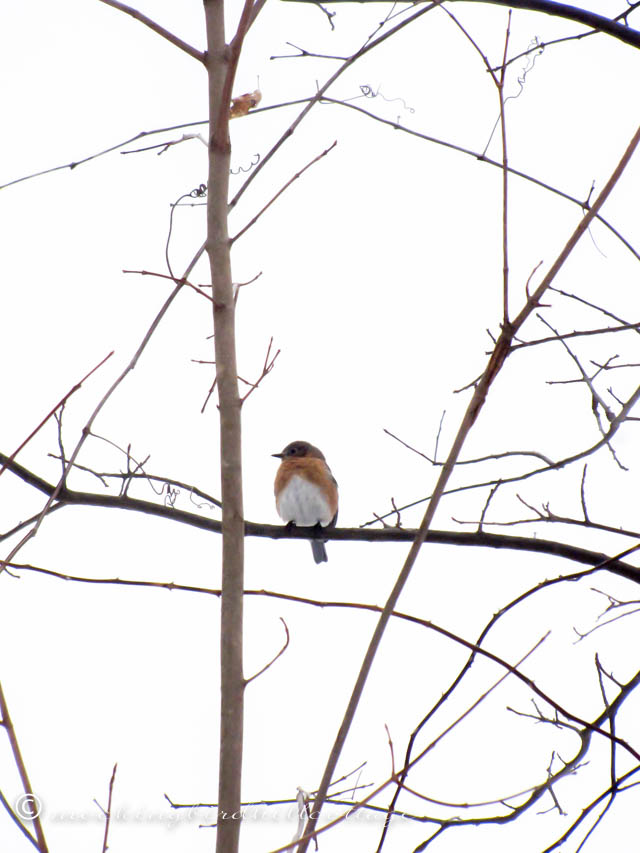 My two feathered friends appeared again yesterday, along with a beautiful woodpecker who proved too elusive for me to capture with my camera lens. Just as with our cardinals, the red head of the woodpecker is strikingly vivid in the snowy landscape.
I'm afraid I've passed on my cold to Don, who says that it feels like an infirmary here. I lovingly donated my big box of kleenex to him. It's the least I can do. That, and maybe shovel a bit today, as we're getting a bit more snow. And more snow Sunday through Tuesday. Tonight, it's supposed to go down to 10 below zero.
What???
More links to share with you – all of them about Harper Lee, the 'new' book, and some interesting thoughts on the subject.
From The Atlantic: Harper Lee: The Sadness of a Sequel.
Also from The Atlantic: How Harper Lee's Long-Lost Sequel was Found.
From Book Riot: Uncollected Thoughts on the new Harper Lee Novel. The comments on this are interesting, as well.
I have a review of sorts up on Just Let Me Finish This Page – my thoughts on Howard's End is on the Landing: A Year of Reading from Home  by Susan Hill. Click here.
Happy Thursday.