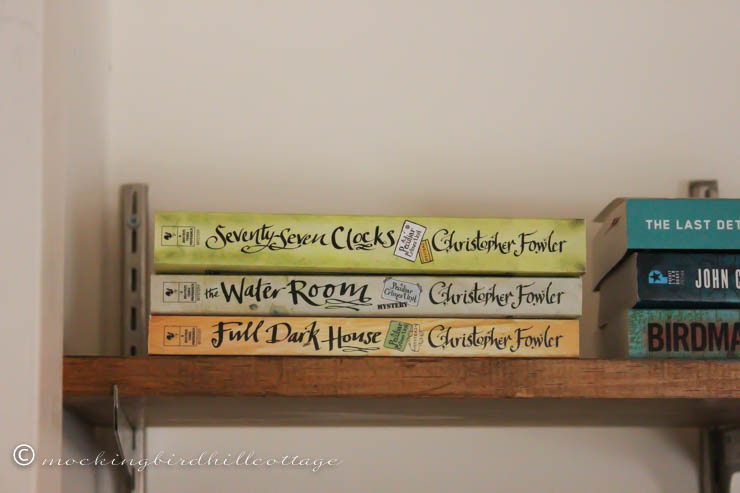 Happily, I was right. I did  have the first book in this series, Full Dark House, on my bookshelves in the bedroom. I knew I had a book by Fowler, but wasn't completely sure it was the first. Don't you love the font that is used for the title and author's name?
They are now on the To Be Read stack on the very top shelf, as opposed to the To Be Read stack on the second shelf from the bottom. If by reading that sentence you have sensed an implication that I have far too many books 'to be read' – you are right. Or in the words of Ed McMahon, "You are correct, sir!"
Gosh I miss the Tonight Show of the Johnny Carson era. I love Jimmy Fallon, don't get me wrong, I think he is a wonderful host and wildly funny. I just miss the days when Bob Hope might appear one night, or Gregory Peck, or George Burns, or Dean Martin. Ah, well.
The snow is piled so high around here that it feels like we are in prison. The shoveled/snow blown area where the car is parked is getting narrower and narrower. Pretty soon, we'll be squeezed out!
We are yearning for Spring. At this point, the advent of Spring seems to be an impossibility, but we know it will come. When? That's another story.
In all of our discussion on this blog and on Just Let Me Finish This Page about the 'new' Harper Lee book (and I have another link about that on JLMFTP today), we neglected to ask Caroline what she thinks about it.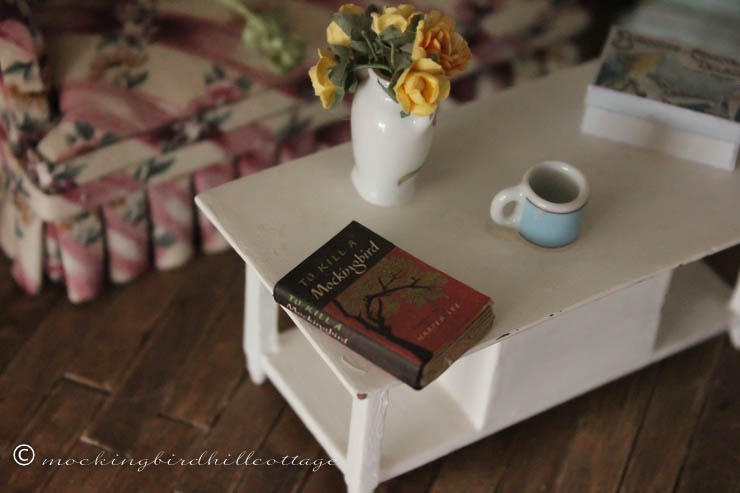 There it is, on her coffee table; always on display, well-thumbed, read and reread. Caroline, by the way, is a Professor of Literature. She specializes in Twentieth Century Literature, so her opinion on all of this would be interesting, to say the least. I did hear some mumblings and grumblings emanating from Hummingbird Cottage on the day the news of Lee's lost manuscript was announced. I was too busy to stop and chat with her. Besides, Caroline is rather private and I respect that. When she wants to talk about it, she'll let me know.
New post up on Just Let Me Finish This Page today.
Happy Wednesday.