We managed to survive the wind chill here in the city. That kind of thing doesn't seem to stop New Yorkers, who were out and about in droves yesterday. And, though it was windy back home, Don thinks it wasn't as bad as predicted. I braved the mighty wind to get out of the apartment for a while since I didn't have to be at the afternoon tech rehearsal.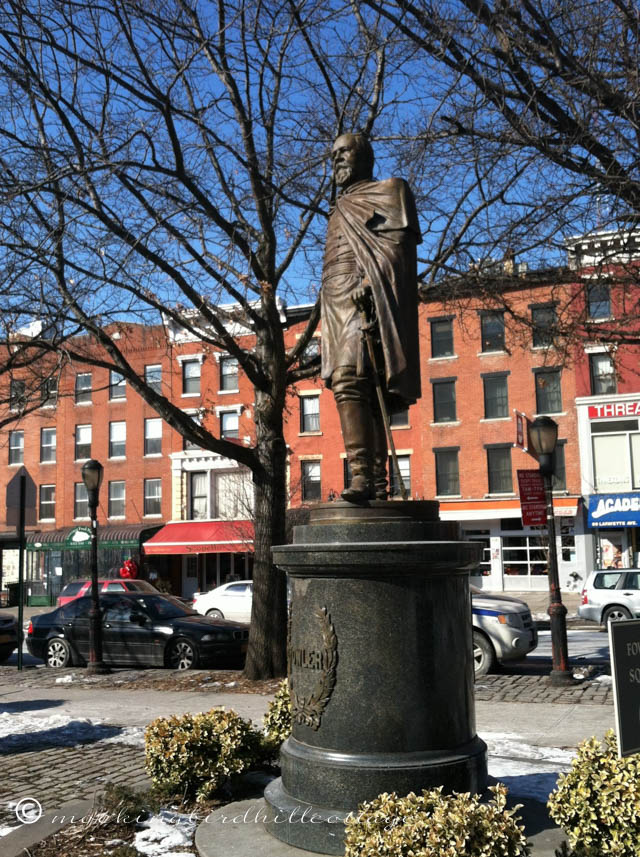 I'm staying in an apartment which is just off Fulton Street, an area full of shops and restaurants. This is Fowler Square. I will admit to not knowing who Mr. Fowler was, but he was clearly important enough to merit a very nice statue.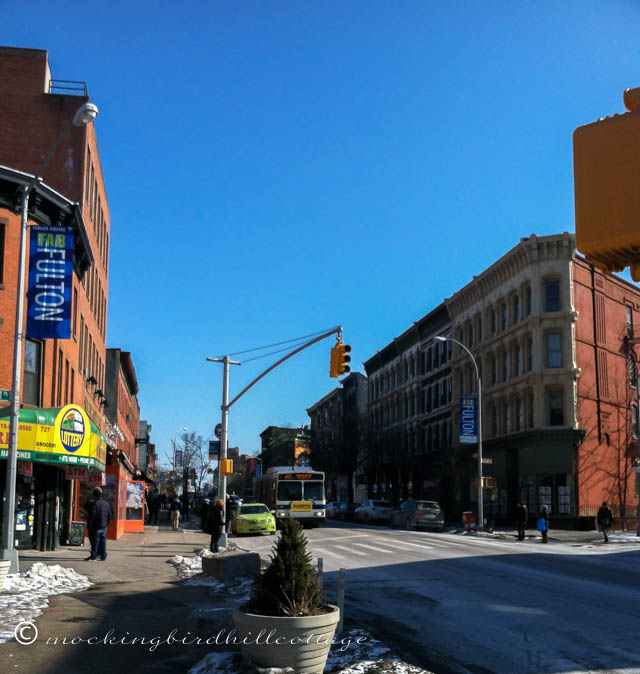 I found a lovely market where I bought some supplies. I also treated myself to a yummy, yummy almond croissant. Best ever croissant. (There's a photo of it on my Instagram feed if you find yourself wondering just what this scrumptious croissant looked like.)
I also treated myself to some browsing in this place: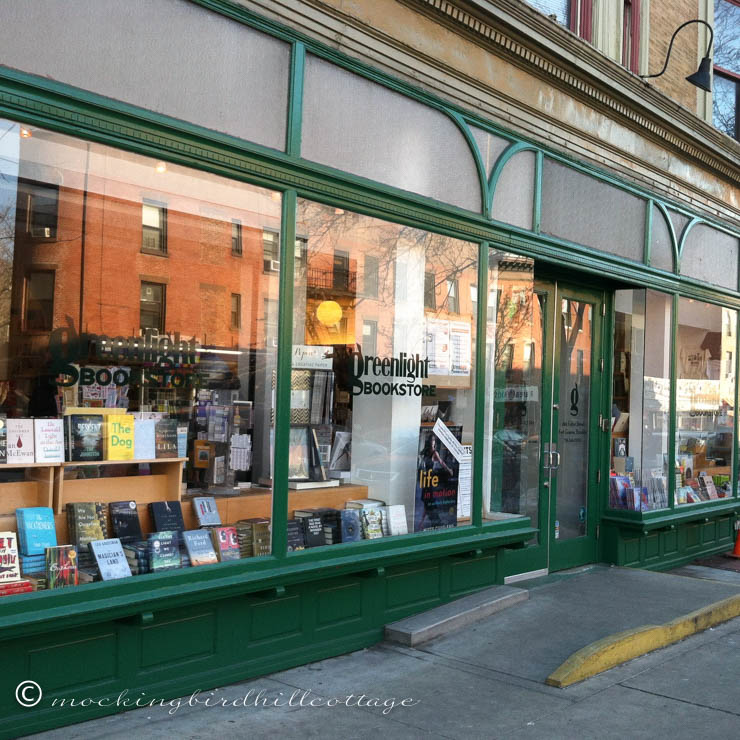 Just blocks away from my digs is a fabulous independent bookstore, Greenlight Bookstore. It's really  wonderful; airy, light-filled, full of books of all kinds. I didn't buy anything, but I was tempted. Oh, was I tempted! More on the bookstore on Just Let Me Finish This Page today.
As I walked back toward the apartment, the wind was hitting me smack in the face, so I gave in and went inside. I made some dinner and then it was off to the theater to take more notes.
Today is my day off and I have a little exploratory mission planned. It's cold – the temps will probably not get out of the twenties, but I'm determined. Besides, if I'm being granted a week in NYC, I have to take advantage of it, right?
All photos, by the way, are from my iPhone. I didn't want to have to deal with my big girl camera while I was here. I had to scrap some of them because my hand isn't quite as steady with the iPhone. Drat.
The winner of a copy of Baltimore Blues  is Debbie. Debbie, I've sent you an email. Congratulations!
Happy Monday.