We managed to escape our little cabin-fever ridden cottage yesterday and took a short drive with Scout. She needed to get away, too. Nothing exciting, just some country roads. But at times, the view was breathtaking; acres and acres of white snow broken up by fences and barns and a house or two. It was a sunny day and there's nothing more beautiful than sunlight on new-fallen snow.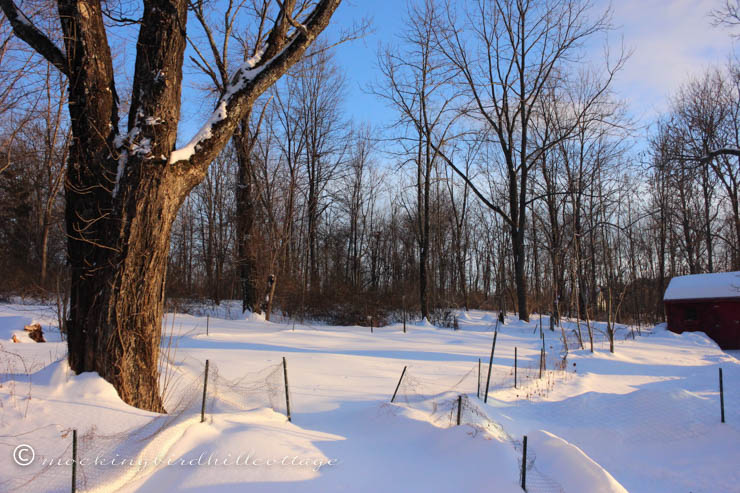 As in this shot of the big corral, taken late yesterday afternoon. You can see how much snow we have by looking at the fence posts.
We ended up in our little town, where Don ordered some lunch to go while Scout and I took a little gallop/walk at the library. She needed to move, that girl, and her mini-corral just doesn't cut it (though we are oh, so grateful for it this winter).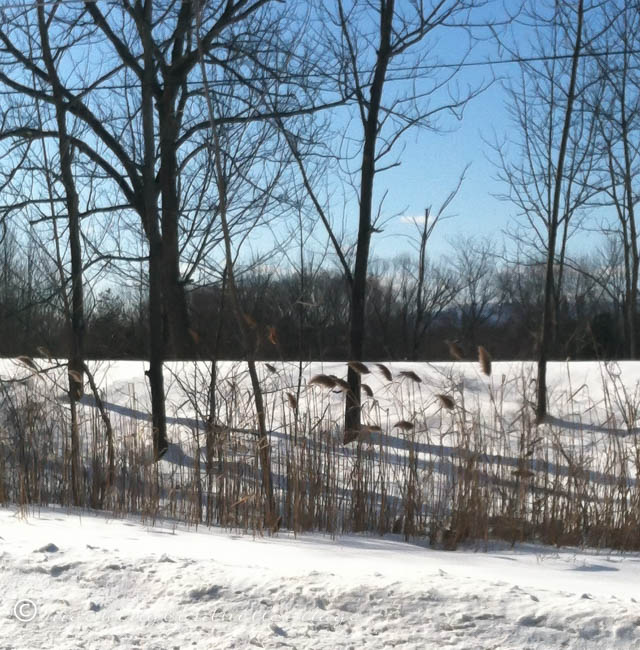 The view from our gallop. (Yes, I have to gallop, too.)
Don has to go into the city today. I have to go in on Friday. The temperatures are supposed to be frigid when I'm there, at least for this first visit. Oh, boy. Nothing like walking around the city in sub-zero temps!
Some of you asked to see the quilt I'm working on, so I'm going to share some pictures I took when I finished the quilt top. I was working in Hartford and my two colleagues, Mary and Robyn, held it up for me.
The fabric is designed by the talented Camille Roskelley. I love the colors she uses in her designs. They are happy colors and the prints have a wonderfully retro feel to them. This is to be a wall hanging and eventually it will hang on the stairway wall. The pattern is also by Camille – a very, very simple, yet wonderfully graphic design.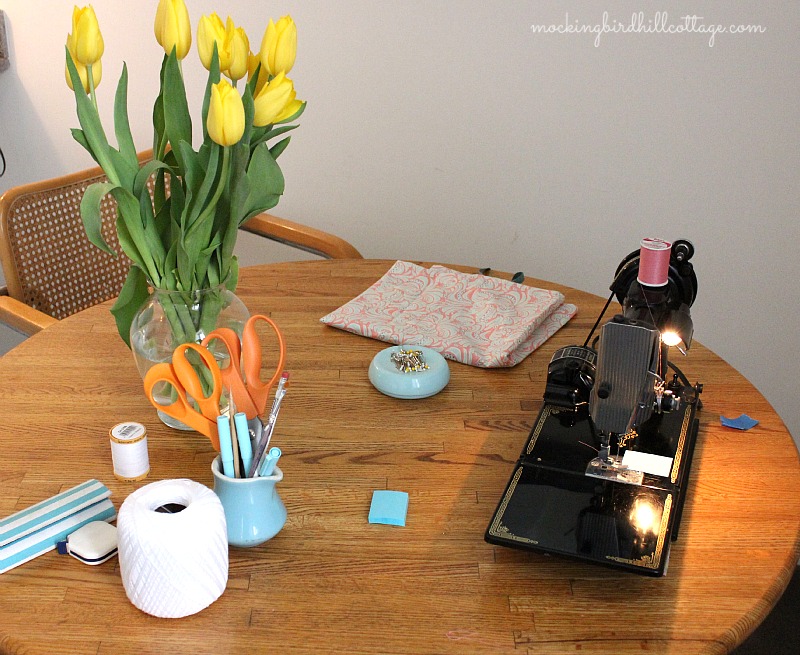 I pieced it with my featherweight, Mabel, who often accompanies me when I'm on the road.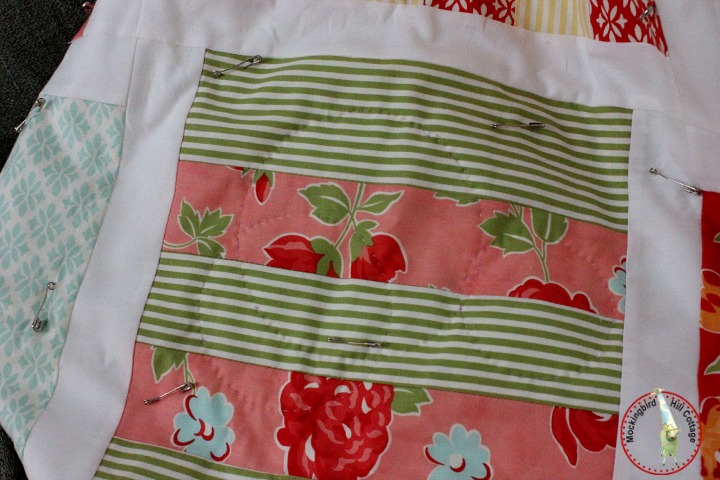 I'm hand quilting it with lots of interlocking circles of various sizes. I was just beginning to quilt when I took this picture. (You can also see a mini-history of my photo watermarks! Believe me, there are lots more out there.)
Now I have to get back into the rhythm of grabbing an hour or two every day to do some hand quilting. And that will have to wait until I finish this coaching job.
Happy Wednesday.