Not a whole lot to report from our little igloo. February is almost at an end and it's been a doozy. We broke out yesterday for a short time to do exciting things like buy stamps and mail bills. Whoo hoo! And then we ran to the grocery store to stock up on a few things.
Then we drove up the driveway that has become a tunnel surrounded by snow, and nosed the car into its increasingly smaller parking space.
We watched Arthur on TCM last night. I love that movie. Just what we needed – a lovely, laugh-out-loud, beautifully acted movie. Dudley Moore is brilliant. John Gielgud is also brilliant. Liza Minelli is wonderful, as is all of the supporting cast. What's not to love?
And this weekend? Oh, boy. Netflix releases the new season of House of Cards. I've told Don that we cannot binge watch…we have to limit our viewing to two episodes a night, so that we can stretch out the pleasure of watching that amazing series.
What else are we into lately?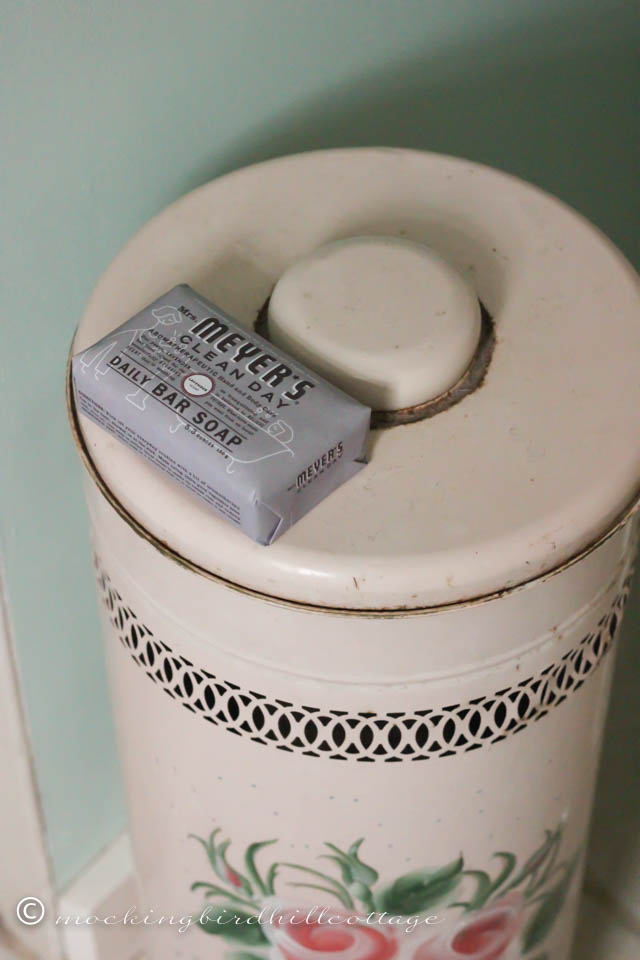 We love this soap. We have an ongoing bath soap dilemma here. One of us likes one kind of soap, the other doesn't. So we keep switching brands. But I think we've hit on something we both like. The scent of Mrs. Meyer's Clean Day soap is herbal and light. It's not too perfumey, just clean and subtle.
I use the lavender. Don likes and uses the lemon verbena. That way, we're both happy. Order has been restored in the bathroom.
I like to use scented candles when I'm away from home, especially when I'm staying in a small apartment. Candles are not only comforting, they also help to eliminate cooking smells. (I have a very sensitive nose!) So, though a bit pricey, I bought this candle from a neighborhood shop in Brooklyn.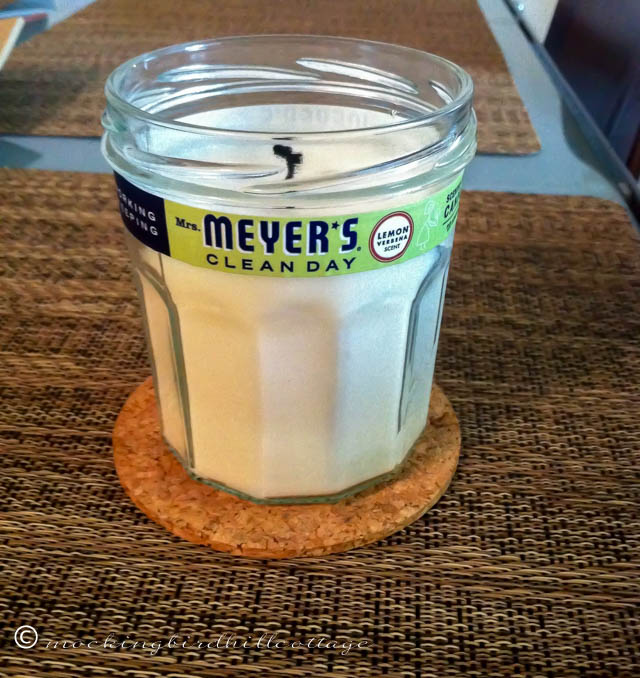 I'm glad I did. It came home with me.
No, this isn't a sponsored post. Mrs. Meyer's Clean Day has no idea who I am. I just like their products. I use their liquid soap in the kitchen, as well. Have any of you tried this line? I ask this knowing that each of us has our own personal preference as to scents and soaps and scented candles. What do you use?
Oh, don't forget! Today is the last day to leave a comment on the book review post. I'll draw a winner tonight, so you have until about 6 pm EST.
Happy Thursday.