Spring, as you know, is taking its sweet time hitting these parts. There's still snow on the ground, though less and less each day. The birds that overwinter here are in evidence and I swear I've heard a little song here and there. But I've yet to see a robin or any of the other birds who start to appear around this time of year.
So when I saw the sweetest bird pillow in the Etsy shop of my dear friend, Judy Clark, I had to get it.
It arrived on Saturday. Judy, being Judy, included some Easter goodies, as well.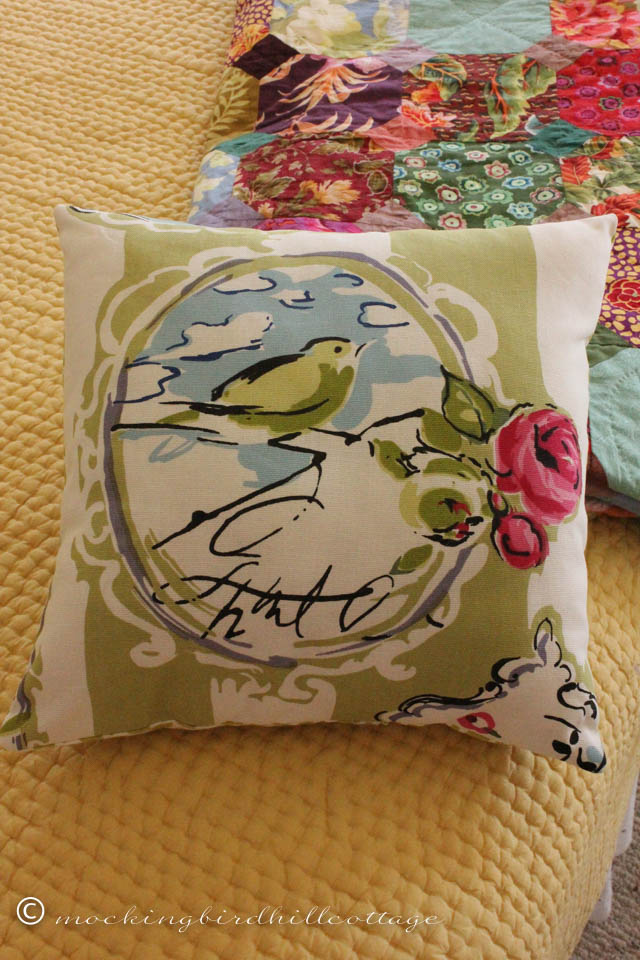 Isn't it beautiful? As Don said when he saw it: "Flowers and birds. That fits in here." (I do realize that I have to keep a tight rein on all things flowery. There's a lot of it around the cottage.)
I walked around the house trying to figure out where it should go. The bedroom won out.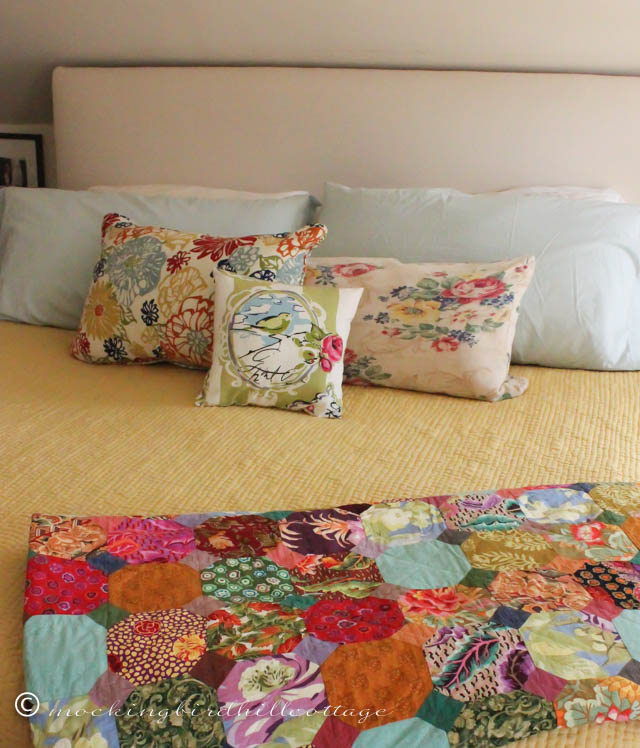 I'm not one to shy away from pattern. As long as the patterns have a color in common, I go for it. I love color. I love pattern. I love eclectic.
I am still in love with our newish bed. It's heavenly.
But I digress. The pillow looks just right on the bed. It needed to be with the two larger pillows. They work together.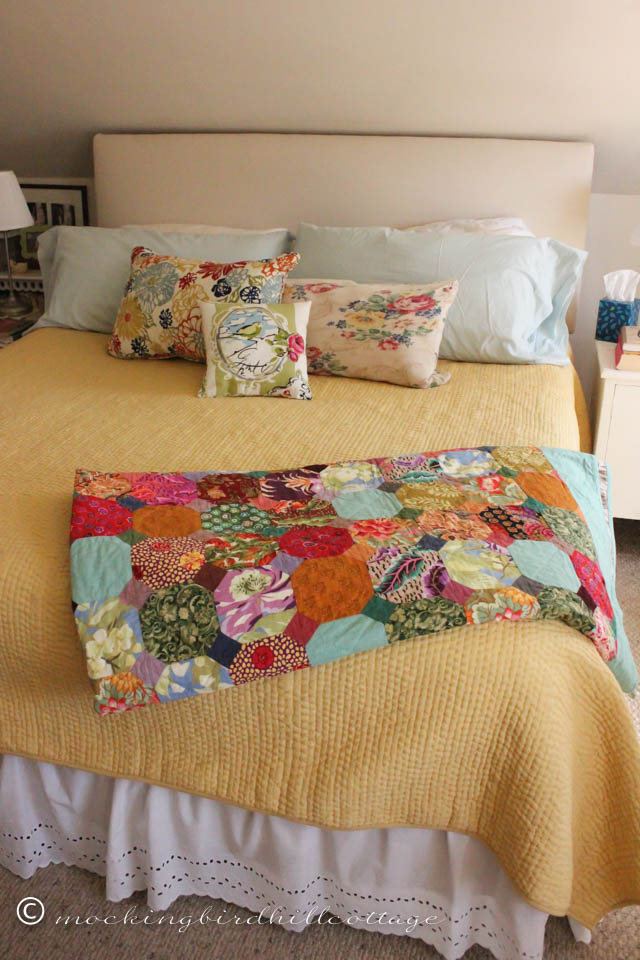 Judy, I hope you like it there. Your work is beautiful, as always. Thank you.
In case you're interested, the quilt at the foot of the bed was made by yours truly. Most, but not all, of the fabric is from the Kaffe Fassett line, as was the pattern, which is based on the classic snowball block. This quilt was on our other bed, which had a full sized mattress. Since the new bed is a California King, this quilt is used for naps and it also travels with me when I'm on the road.
The gold coverlet is from Garnet Hill. No, I will not be making a California King sized quilt.
I got the pillow on the left from Home Goods.
The one on the right has a cover made out of vintage fabric.
The dust ruffle is from Overstock.
I'm off to start taking photos of egg cups.
Happy Monday.