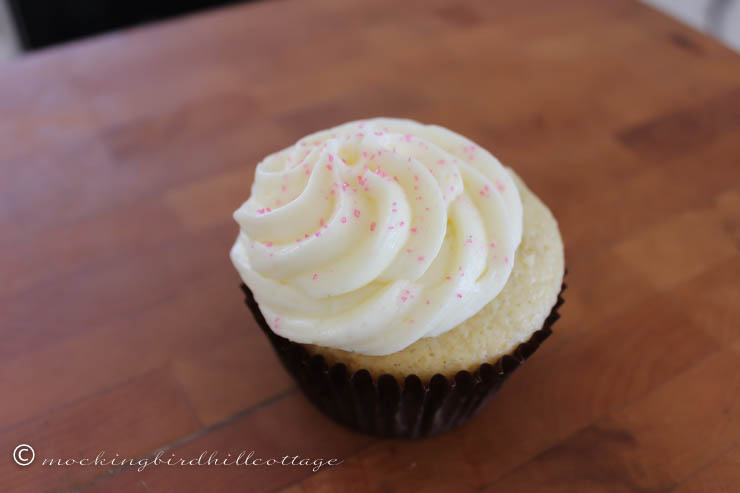 A thing of beauty.
It's from our local cupcake shop. After an overabundance of cupcakes from Billy's Bakery in NYC, I took a break from my favorite indulgence. It got so bad that on the day I was packing and preparing to leave Brooklyn, my attempt to finish a cupcake that was still in the refrigerator failed.
I simply couldn't eat another bite.
What? Had the world turned upside down?
Happily, I have recovered. Though I am pulling back on sweets again and only indulge on a limited basis. Don was in our neighboring town yesterday, so I asked him if he would, pretty please, bring home a cupcake. And he did.
Are you as fascinated as I am with the Tiny House movement? I love tiny things, as you know, and I admire those who are deciding to live with less. A Tiny House for Don and me? No. We'd go nuts. But that doesn't stop my fascination with all things Tiny House.
On the road to our town's recycling station, I can see that someone is building a Tiny House. I made Don stop the car the other day so I could take a picture for you.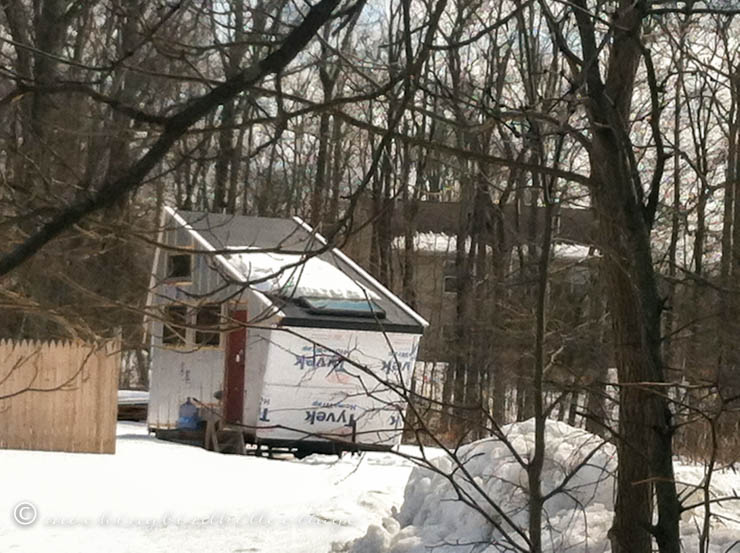 It's back in the woods, so I did my best with the iPhone. Isn't it adorable? A skylight. A sleeping loft.
I wonder what the inside looks like.
I'll keep tabs on it for you.
New post up on Just Let Me Finish This Page.
Happy Friday.