Around the house – as seen yesterday afternoon: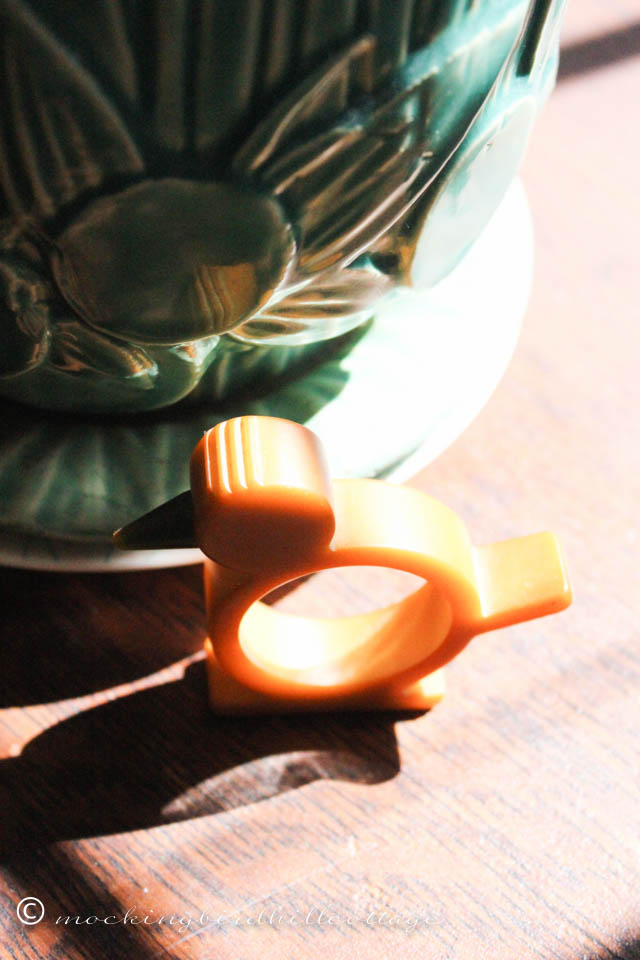 McCoy and Bakelite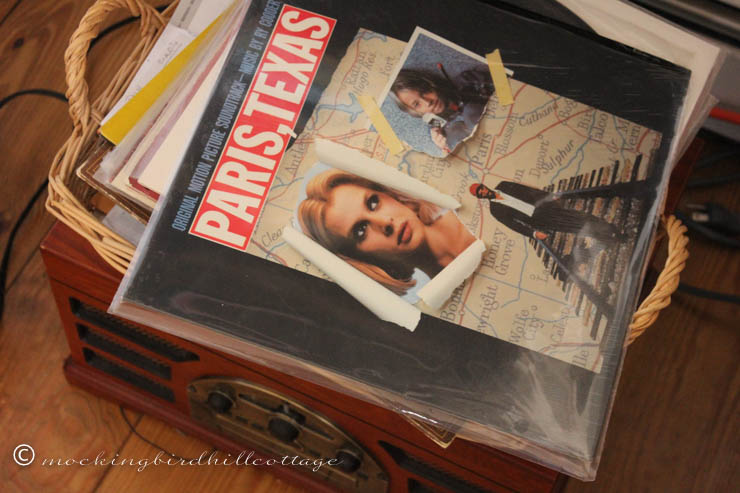 Listening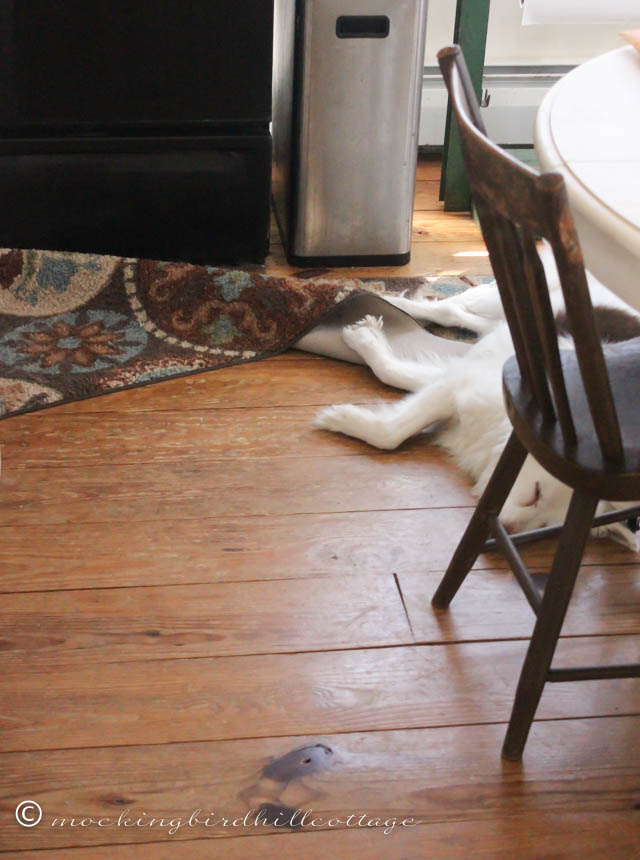 Scout kicks up a rug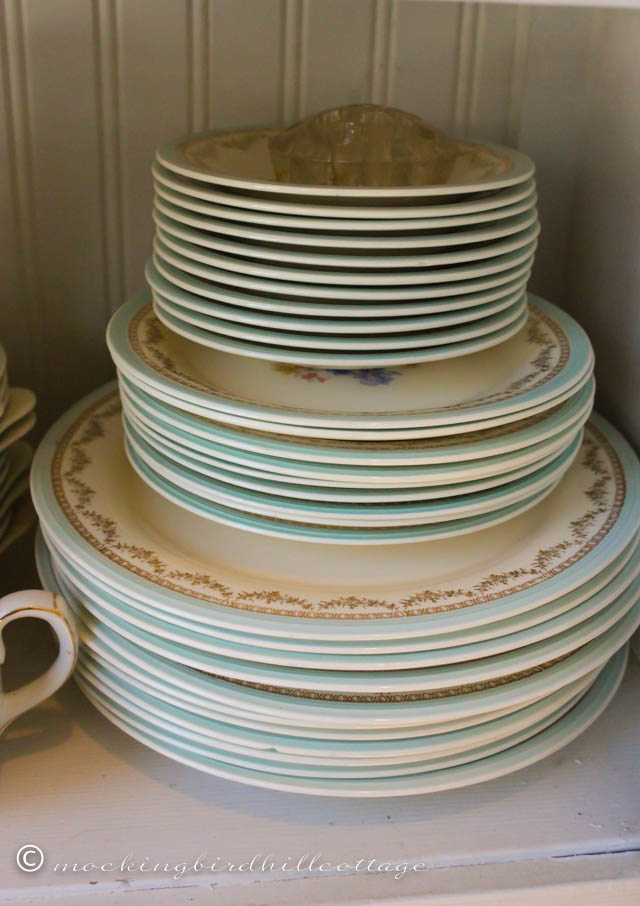 Stacks of china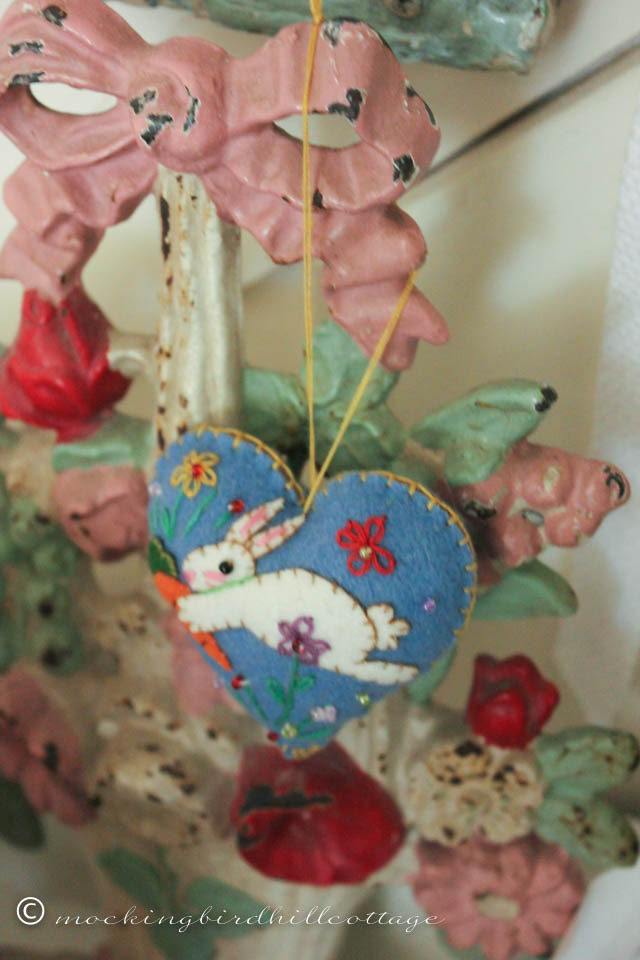 A heart from Judy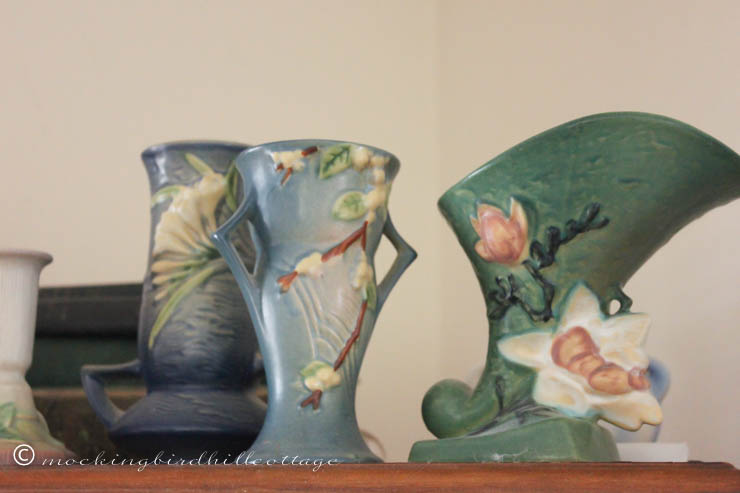 Roseville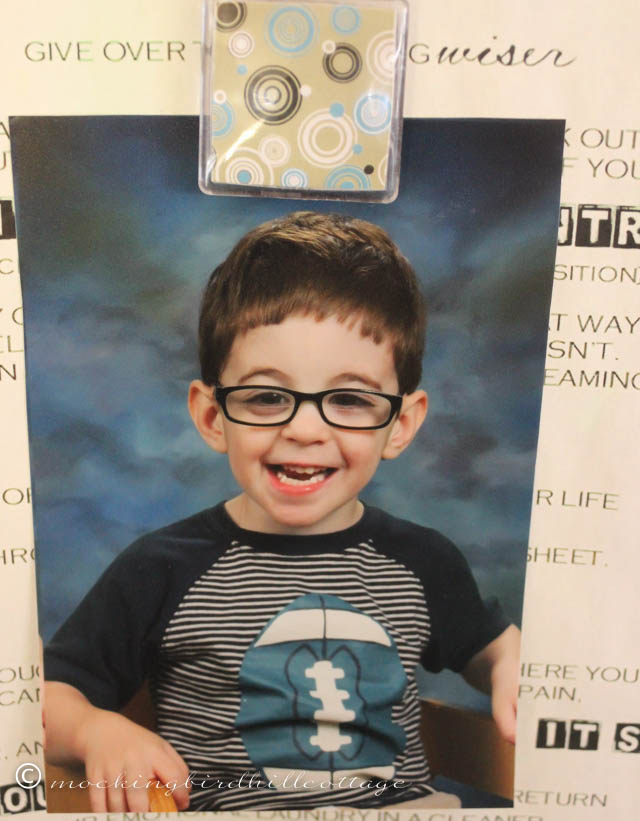 My adorable nephew, Little Z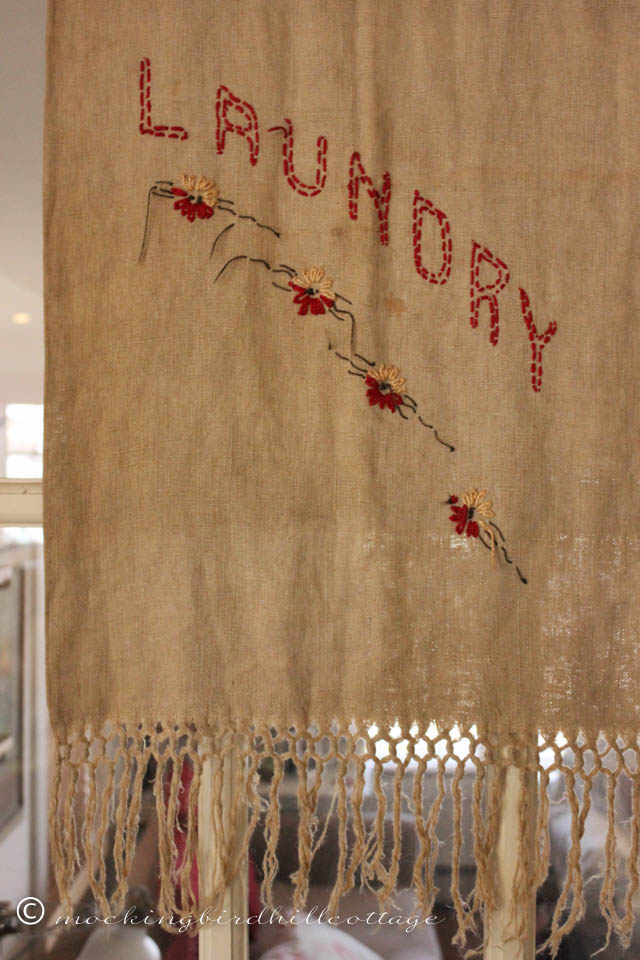 Vintage linen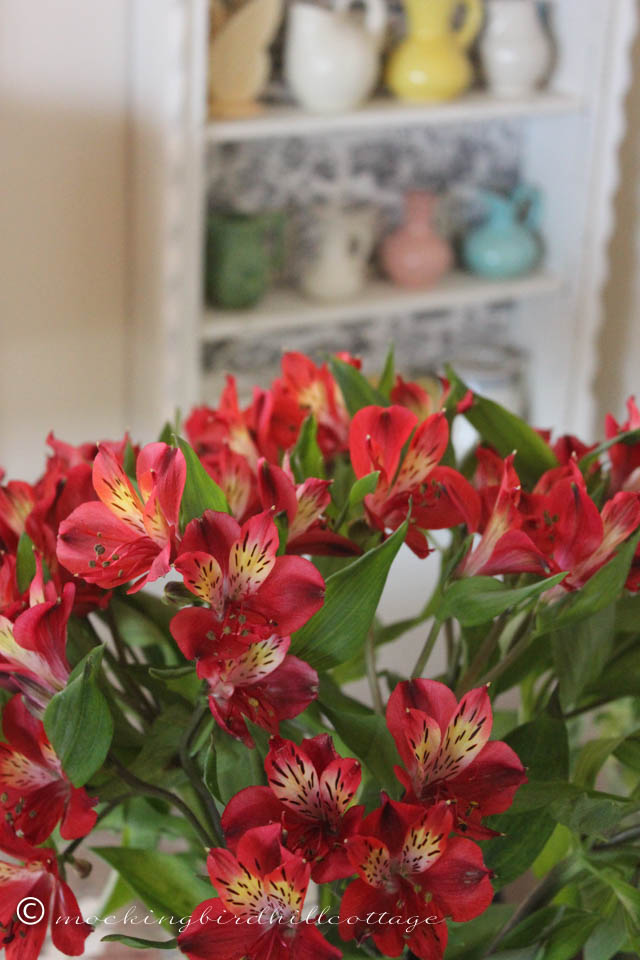 Pretty flowers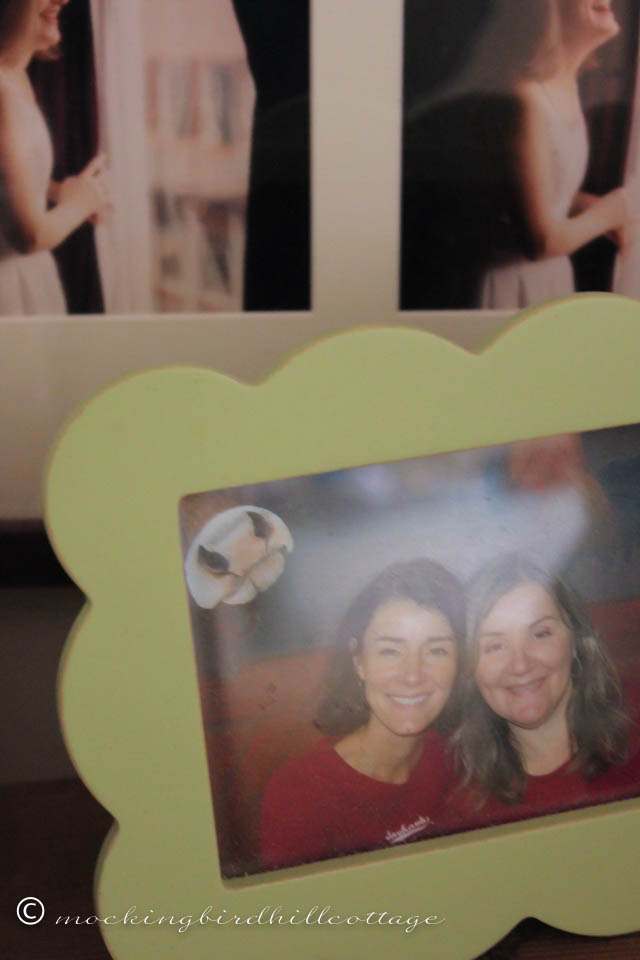 Meredith and me (with cow)
The winner of a copy of Hush Hush  by Laura Lippman is Barb H. Barb, I'm sending you a email. Congratulations!
New post up at Just Let Me Finish This Page.
Happy Tuesday.