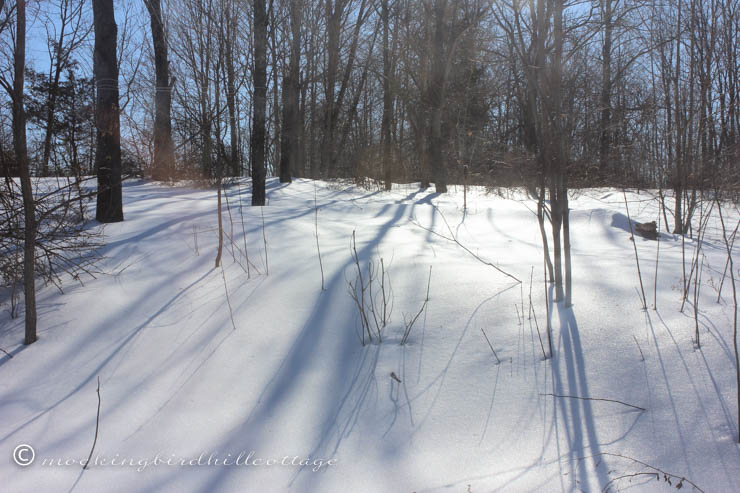 The beginnings of the Back Forty, taken from the kitchen window. Since the snow is three feet deep, I haven't explored that area of the property and, except for the tracks of deer, it looks pristine. What I couldn't capture in this photo was the sparkle and glitter of the snow, which was quite beautiful.
We're supposed to see temperatures in the forties at the beginning of the week. It will seem so balmy that we might go a bit crazy. Will we been donning shorts while trying to catch some rays? We won't know what to do with ourselves.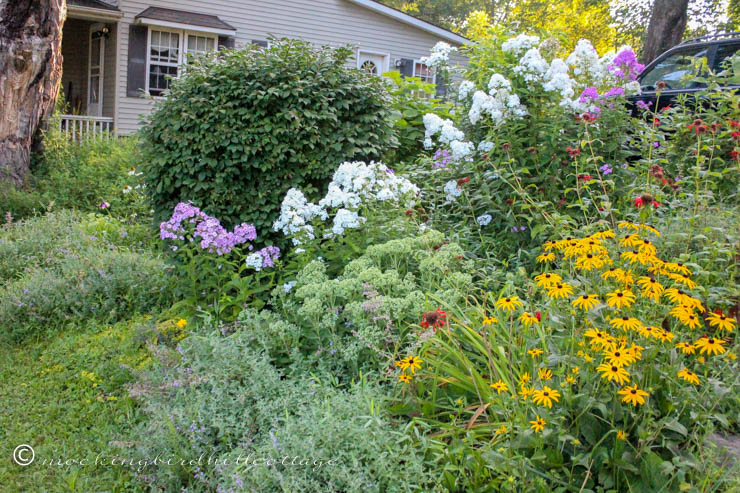 I just thought I'd take a moment to remind myself of what will be. At some point in the future.
Sometimes it's necessary. Or one might be tempted to believe he or she is living in Antarctica.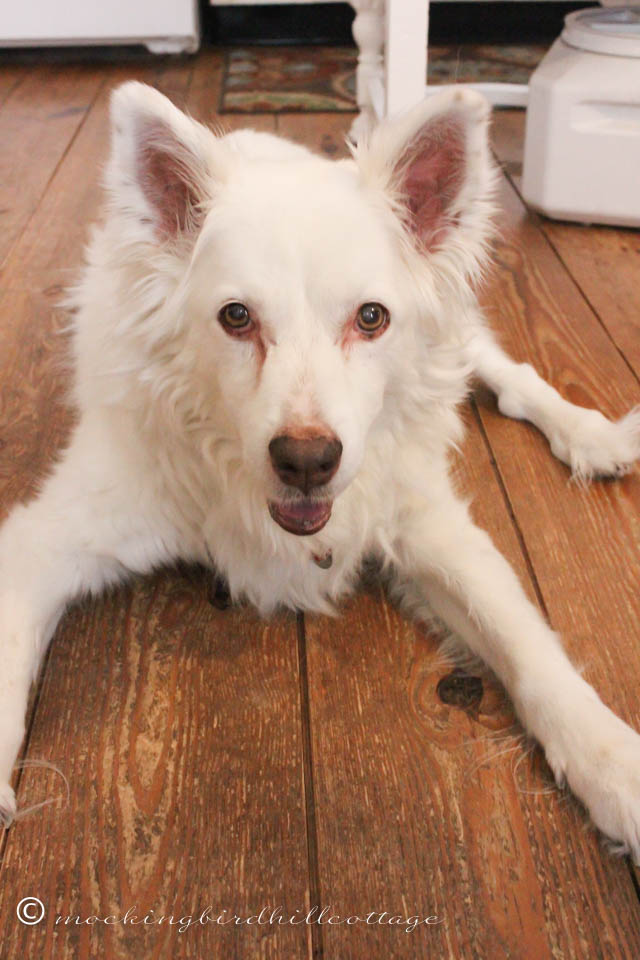 I'm reading a lot, doing the usual chores around the house, listening to music, and taking pictures of Scout, which she finds annoying. She turns her head. But I am persistent. In these moments, she would like me to please go away. Silly Scout. Don't you know your mother loves nothing more that to take pictures of you?
What are you up to today? Are you having adventures? The snowbound and stir-crazy author of this blog would like to know.
I'm giving away a copy of a book I reviewed yesterday. You only have today or tomorrow to leave a comment in order to be entered, so I'd suggest you get on it! If you snooze, you lose.
Happy Saturday.