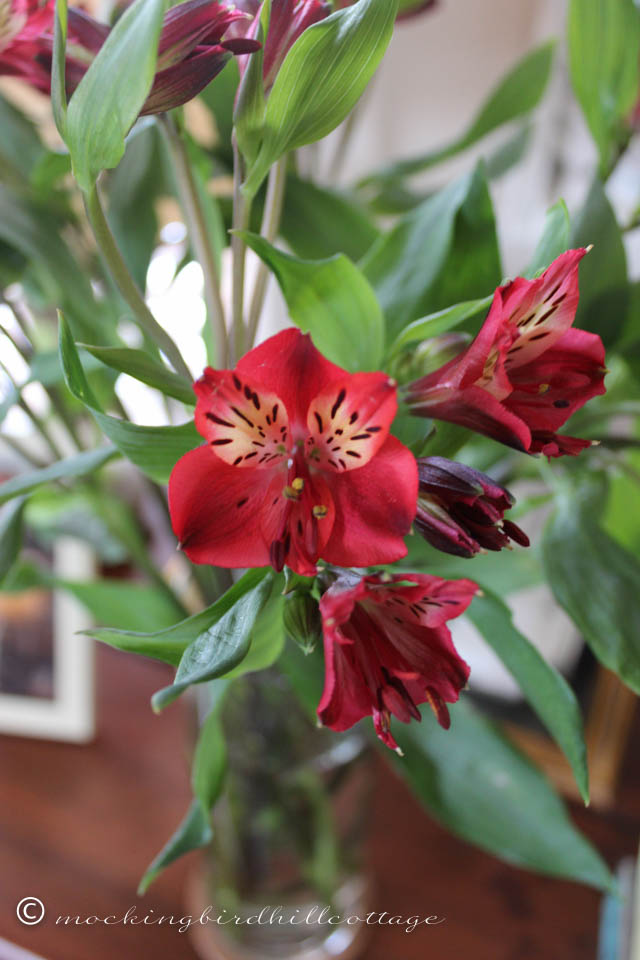 Don went to Trader Joe's the other day, so I gave him orders to come back with flowers. I even took the time to show him photos of the specific flowers I wanted – alstromeria. He passed his test with flying colors.
Fresh flowers are very pricey around here. Our local supermarket will have a price of $12 – $15 per bunch. I just can't pay that much money when I know that the price at Trader Joe's for the same amount of flowers – actually, more  flowers – is $3.99. No can do. I got two bouquets for much less than the price of a supermarket bouquet. Pretty good deal!
Not long after I wrote yesterday's post, our furnace guy came over and replaced our thermostat. He was pretty sure the power surge blew out the thermostat. The replacement, which he thinks might be better, is unfortunately not  digital, like the one we had. That means that I have to put on my glasses to read it and fiddle with the dial. Ah well. As soon as he put in the new thermostat, the heat started to come through our baseboards and all was well.
The driveway and parking area were very icy, so I salted everything so Don could get out of here and run some errands, one of which was this: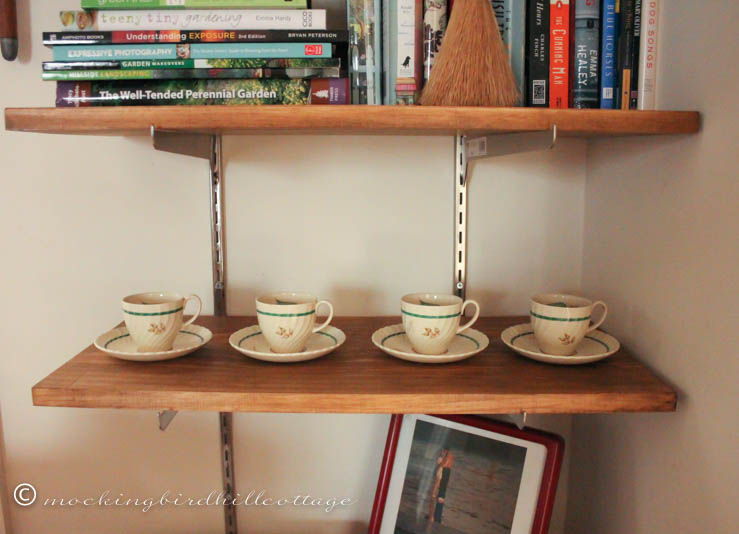 Yep. We decided we had to get the other three cups and saucers. They needed to be together. I love this Susie Cooper pattern so much and after I learned more about it and her, I loved it even more. For now, they are living on this yet-to-be-filled-with-books shelf. I'm thinking some sort of tole tray would be pretty behind them. What do you think?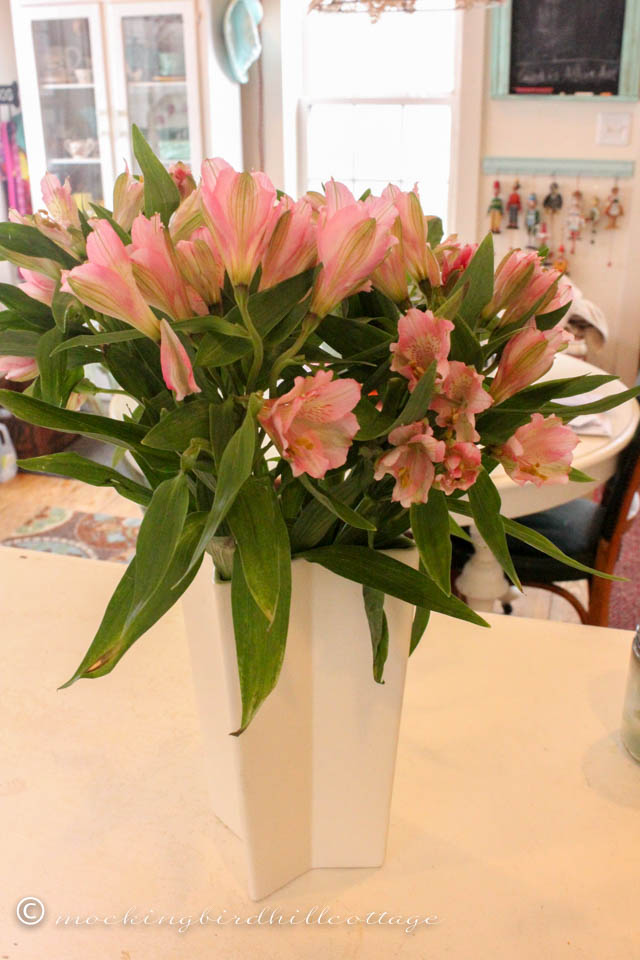 More flowers.
Today, I get to go through the depressing ritual of buying new jeans. Yuck. But since a largish hole has appeared quite near the crotch of my current jeans, methinks it's time to replace them. After all, I mustn't reveal too  much.
Don't forget: today is the last day you can leave a comment in order to be entered in the giveaway of Hush Hush, Laura Lippman's latest mystery. Click on this post.
New post up on Just Let Me Finish This Page.
Happy Thursday.