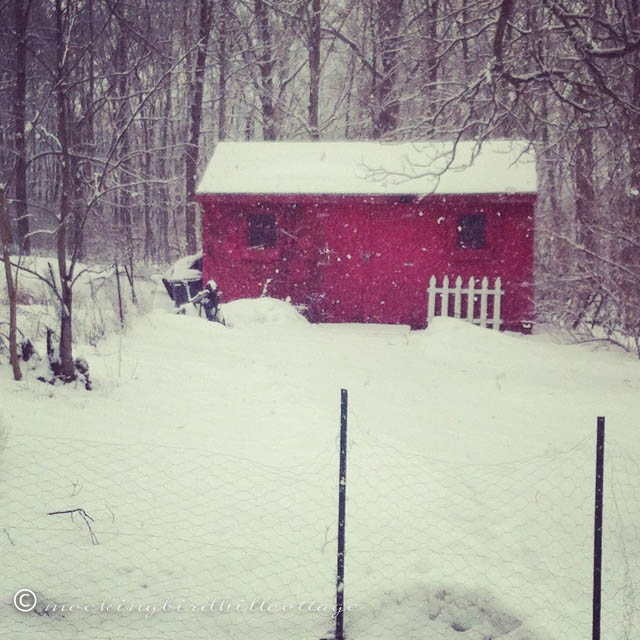 Did you think I accidentally reposted our Christmas photo?
Oh, silly you. You would be mistaken. I took this just yesterday. If you follow me on Instagram, you've already seen it, but I thought it was worth sharing on this second day of spring.
If I was inclined to despair, this could definitely send me over the edge. But I'm not. So, though I am not necessarily a happy camper, I do know that it will melt rather quickly.
Perhaps I could get an extension cord and plug in my blow dryer to help it along?
Even Scout looked disgusted. We've been promising her that the big corral will be open for business very soon and this isn't helping.
The snow didn't start until early afternoon, so Don decided we needed some donuts. Not just any donuts, but donuts from a tiny little local shop located in the same complex as our antique shop. It's called Dohnut and boy oh boy, has it spoiled me. I told Don I will never again eat any other kind of donut. These are made fresh every day and they are incredible. Crisp, light, amazing.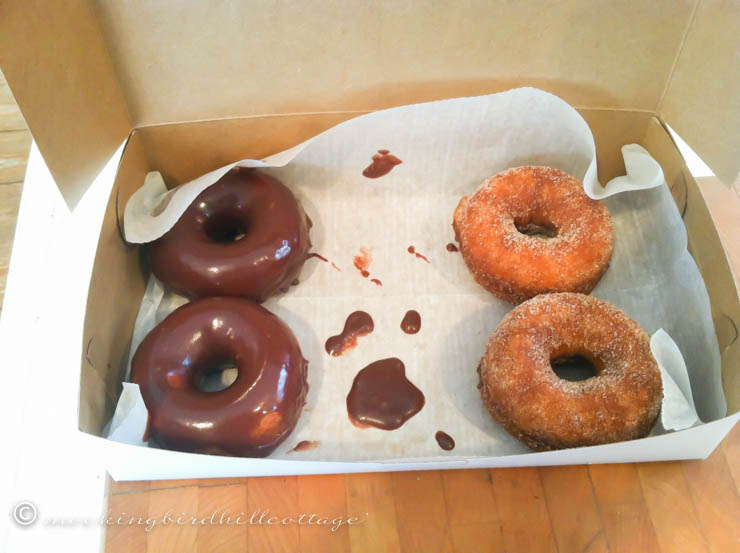 Do I need them? No. In fact, I'm hoping that working outside and in the garden – at some point in what seems like the distant future – will help me shed a few pounds. But we needed comfort food and Don is usually the instigator when it comes to comfort food. In cases like this one, I am his enabler.
Don ate all three of his. I saved one of those chocolate covered donuts for today. Yummy.
So the question is: Do we shovel or do we wait for it to melt? I'm voting for option number 2.
I ended up cleaning the bathroom, doing laundry, and reading yesterday. No quilting. But that just might happen today.
Happy Saturday.