You remember my bag, right?
The one that Don gave me for Christmas? The one I'd been seeking for years? The one that would hold all the things that I use when I'm on the road coaching?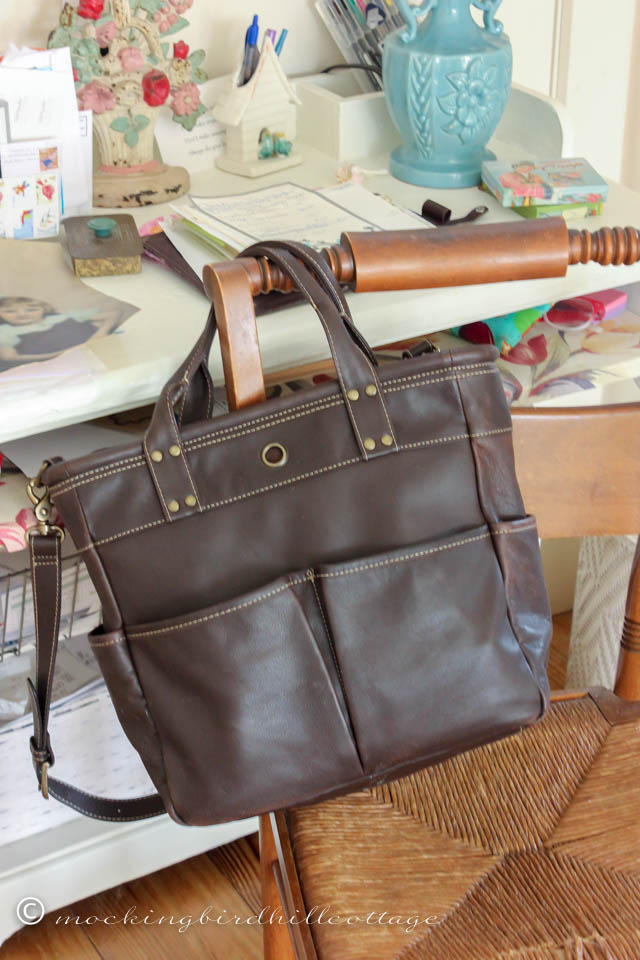 My recent trip into the city to work and coach put it to its first big test and I am happy to report it passed with flying colors.
I've found my perfect bag after 30+ years of searching. It's never too late, my friends.
When I traveled to the city, I had a small rolling suitcase and this bag. That was it. In the bag?
My laptop
My Kindle
My big old fat wallet
A case full of pencils, pens, and a sharpener
A hardback book
A paperback book with maps of Manhattan
A little case with a mirror, some makeup, lipstick
My cellphone
My earbuds and the chargers for my phone, my laptop charger/cords
My little book with all my passwords and blog information
A brush
A comb
Assorted pieces of paper with info for my trip from Manhattan to Brooklyn
Lunch
Yes, it was heavy, but it worked beautifully. This bag is sturdy and well-constructed. It zips closed, which I found extremely helpful on snowy days in Brooklyn. I use it as an everyday bag, too, but the main reason for getting it was my work.
I LOVE IT.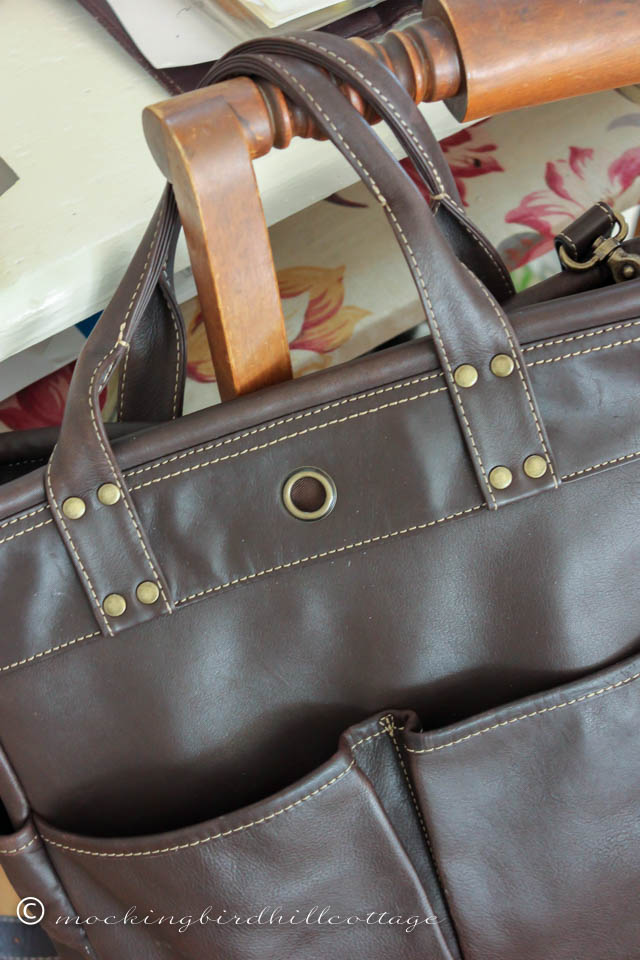 For those of you who missed the initial post about this bag, it's from Levenger and it's the St. Tropez Leather Tote Bag. Right now it's full price, and for me, that's too pricey. But it does go on sale. Don got it for me when it was on sale for 40% off and I know some of you also purchased it at that time. It was worth every penny. This baby will last for years.
And now, a little warning for those of you who blog. I belong to a group of bloggers who share information and tips and there was a recent post about copyright infringement. One blogger received a legal notice that she was going to be sued for using an image she found on the web that was copyrighted. In other words, she used a photo that someone else owned the copyright to. She didn't do it on purpose and was in a panic, as I would be in her situation. In the course of the discussion, others stepped forward with legal information and, in some cases, their own horror stories about copyright law.
I don't know about you, but I see bloggers pulling photos from elsewhere on the web all of the time. That includes Pinterest, by the way. Unless you have permission in writing, you cannot use photos or graphics other than your own. Simply citing a source won't do it. You have to have clear permission from the source. There are, apparently, people who scour the web looking for these infringements. That's what they do. And believe me, you don't want to be on the receiving end of a registered letter informing you of legal action.
That's why I never use anyone else's photos on this blog. I don't grab photos from other sources in order to do a decorating or DIY post, for example. I don't grab photos from Pinterest for the same reason. Unless you are willing to write the source for each photo and get permission to use that photo and/or have paid for the use of the photo, you should stop using them. You can't just cite the source and assume that's enough.
Okay. I just felt it very important to share that information with you. It's all too easy to think everything we see on the web is free for the taking. It isn't.
Last night we watched a little of Dr. Strangelove  and all of Roman Holiday. Sigh. Two of my favorite movies. And today on TCM? One of my all-time favorites, My Favorite Year. It's a little gem of a movie with a performance by Peter O'Toole that is exquisite.
Happy Sunday.