Because the last post like this one got such a positive response, here is another edition of Around the House, as seen yesterday.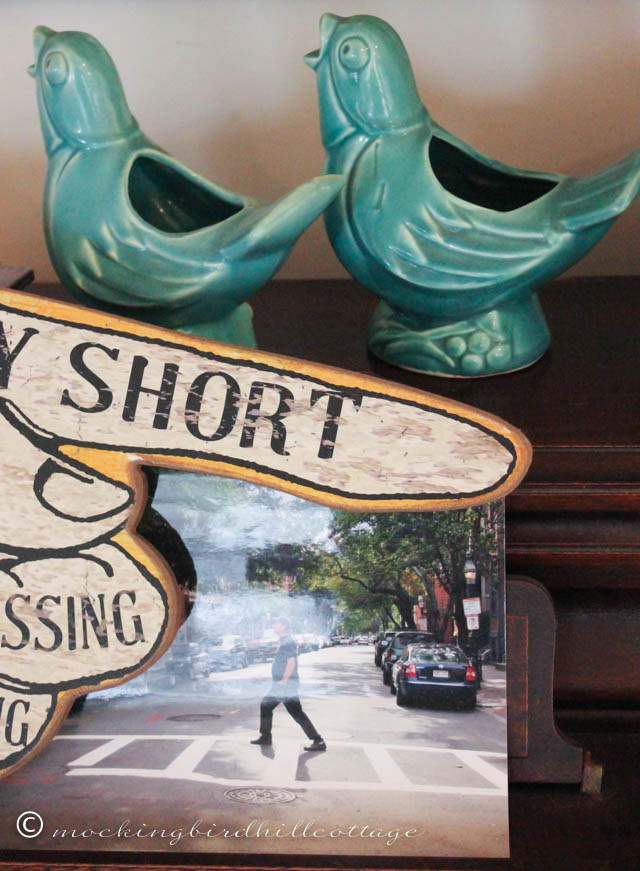 Because neither of us is.
Short, I mean.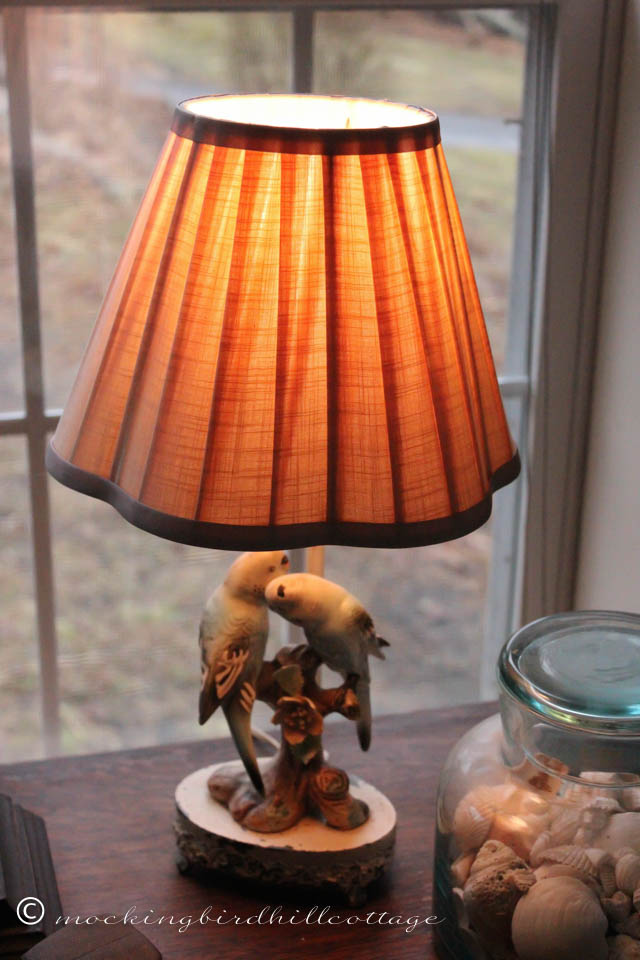 Because all lamps should include parakeets.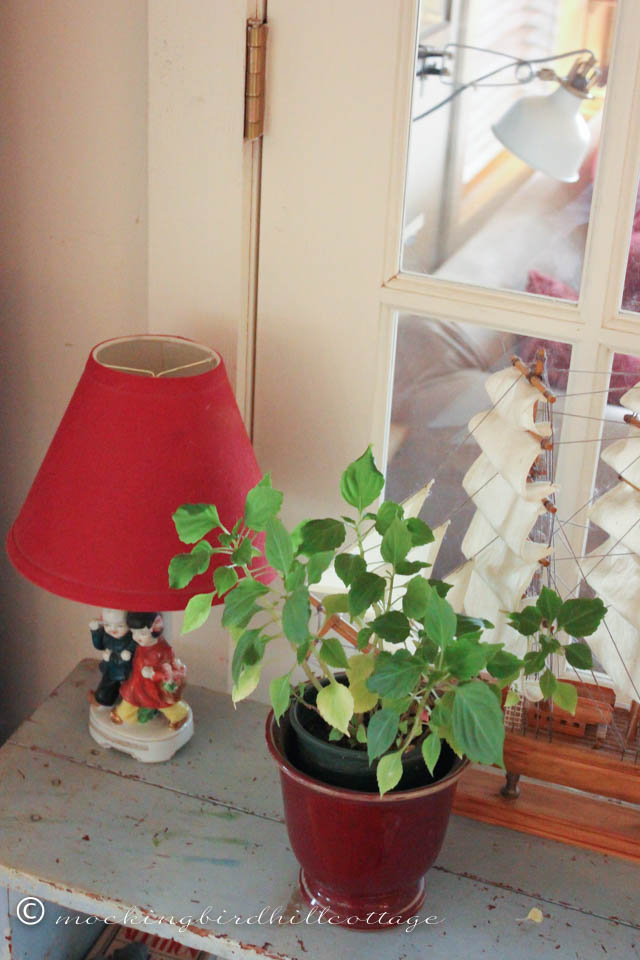 Because it's almost time to move the impatiens to the porch.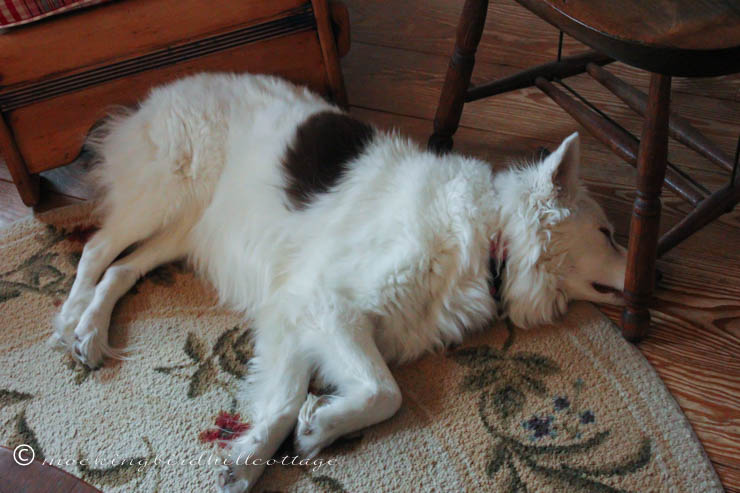 Because she likes to catch some zzz's.
Because I love the lines of this lamp.
And the perfect glass shade that I searched for and finally found.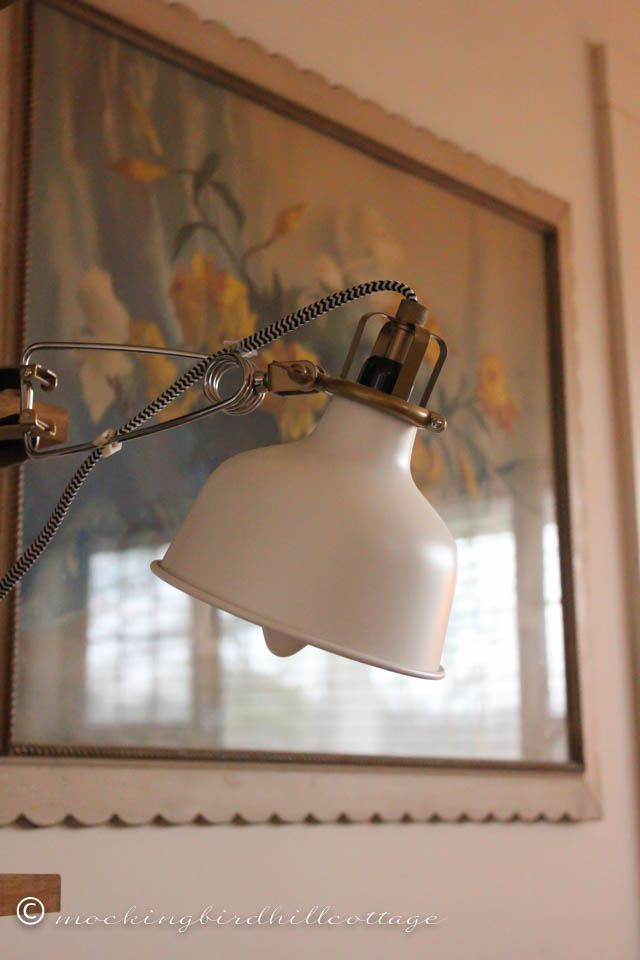 Because this lamp is cool and has a cloth-covered cord.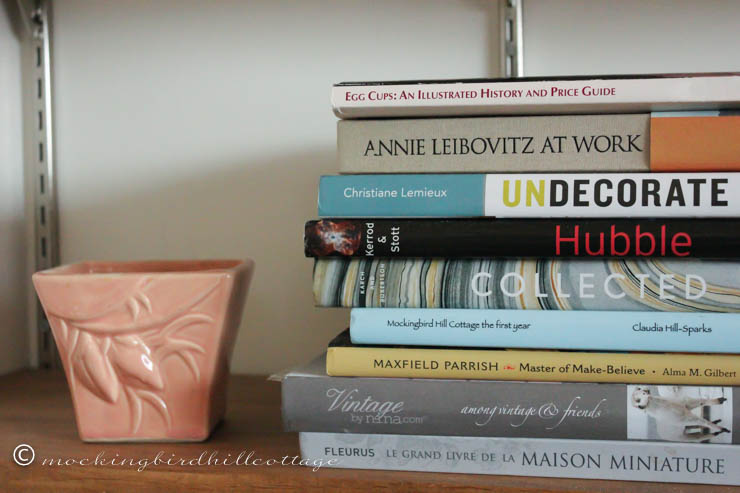 Because I love books and pottery.
And before you ask, no, I only did a book of the first year of the blog.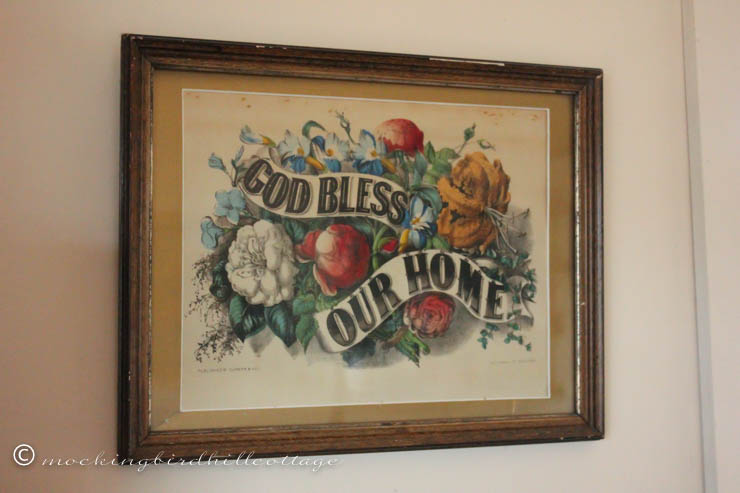 Because this is an original Currier & Ives print/lithograph.
Very old, very fragile. Found at auction many years ago.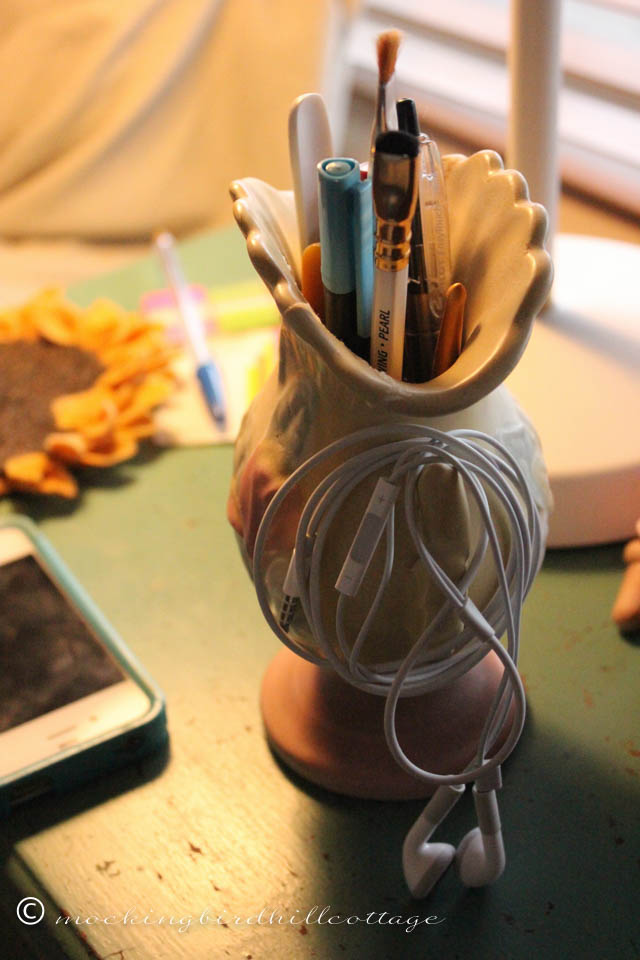 Because earbuds must always be at the ready.
As well as pens, pencils, nail file, scissors and crochet hooks.
I have a quick question for you. I collect McCoy Pottery, as you no doubt have realized by now. Would you be at all interested in a short series of posts about those pieces, like the series I did about the egg cup collection? I did one many years ago, but I have a nicer camera now and many of you are newish readers. It might be fun.
Happy Thursday.