Because I'm still under the weather.
Because I managed to take some photos yesterday despite being sick.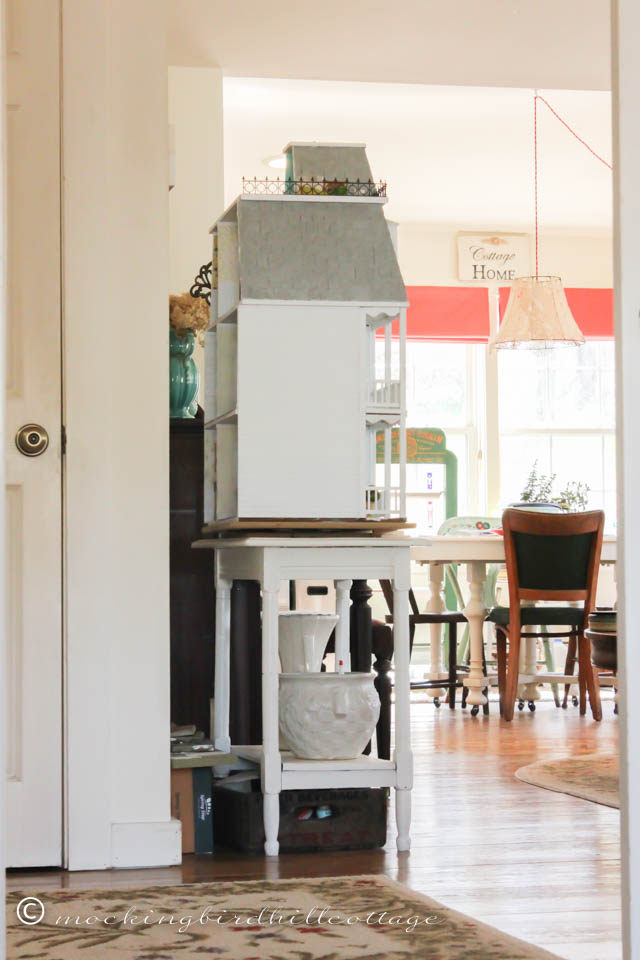 Because this was my view for much of the day yesterday. The sun hitting those blinds makes them look neon.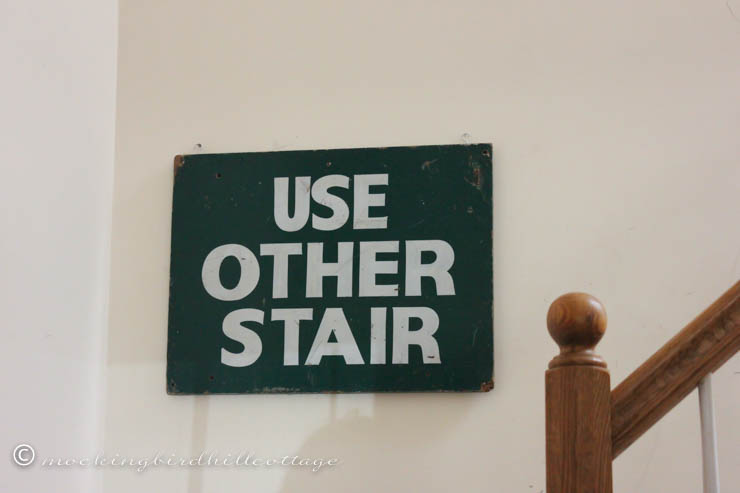 Because we say so.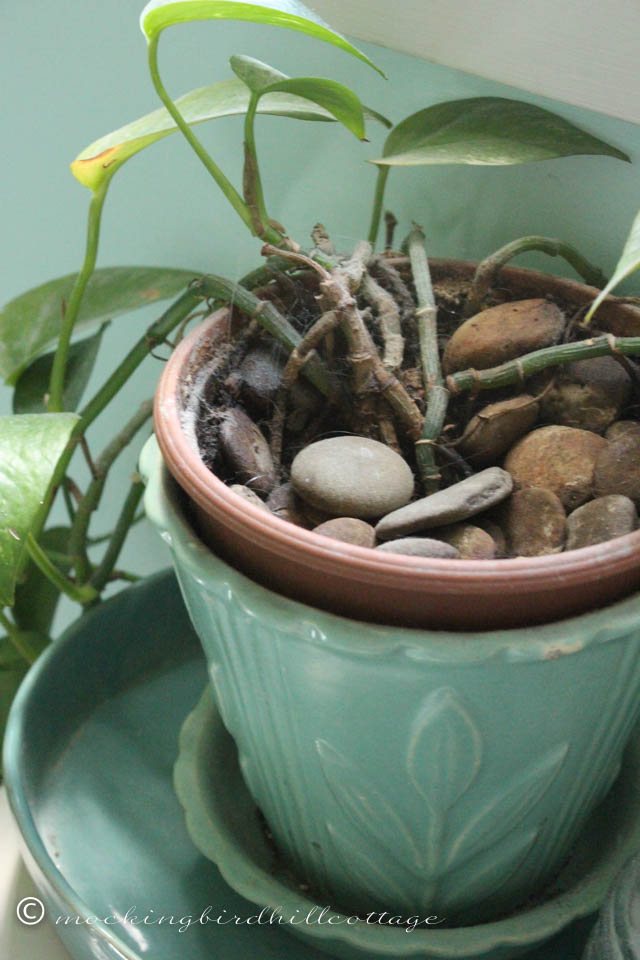 Because this plant loves the bathroom.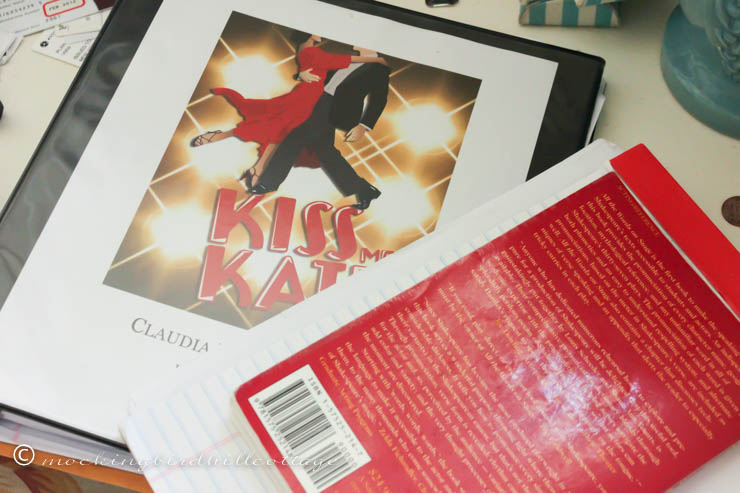 Because I love the American Musical Comedy.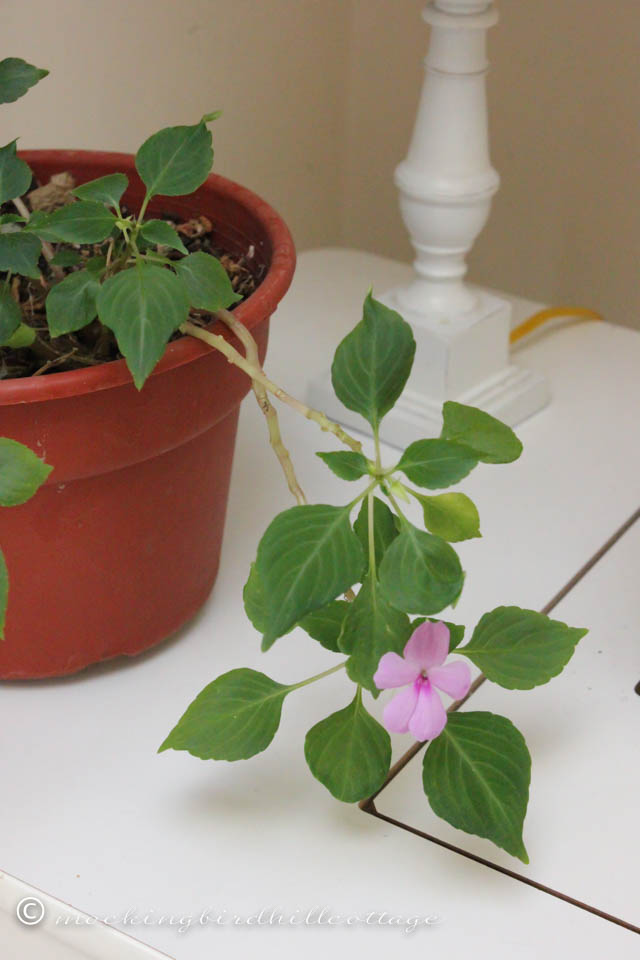 Because I got up out of my sick chair and moved all the over-wintered impatiens back out to the porch. Except this one. Because it's blooming upstairs in the studio.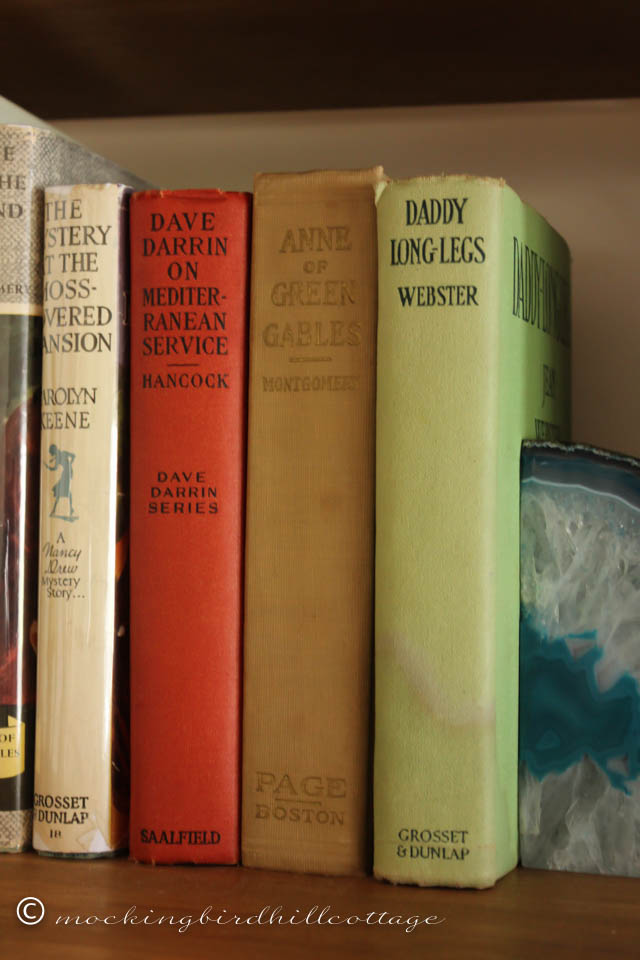 Because.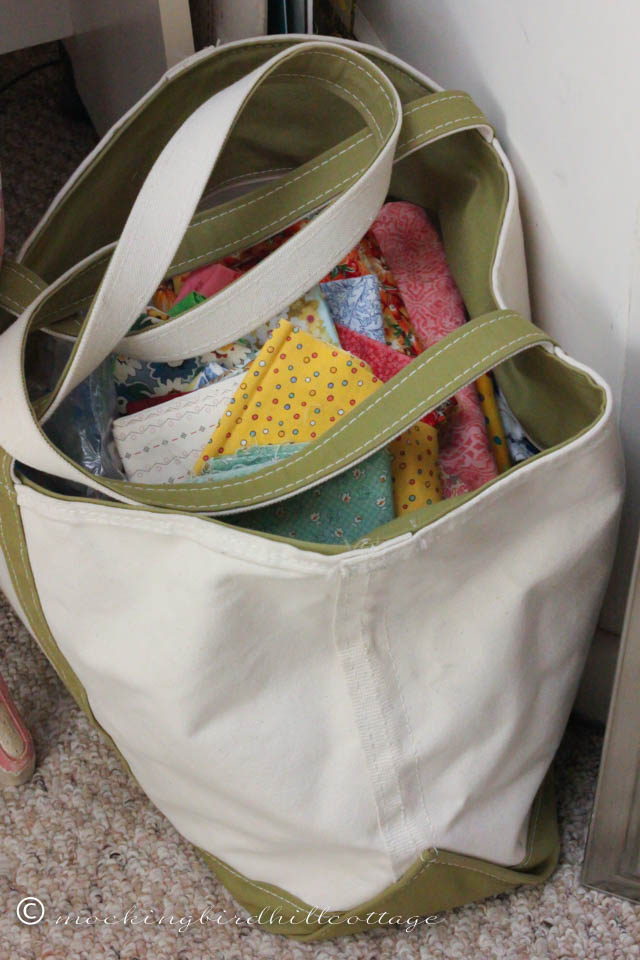 Because the antique shelf that was holding all this fabric fell off the wall and broke.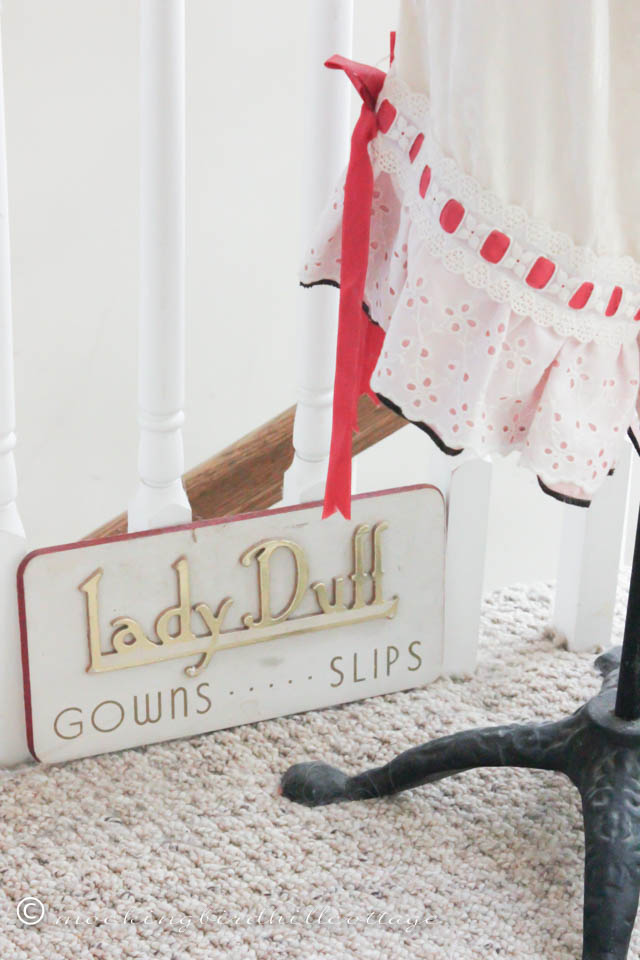 Because I love this sign.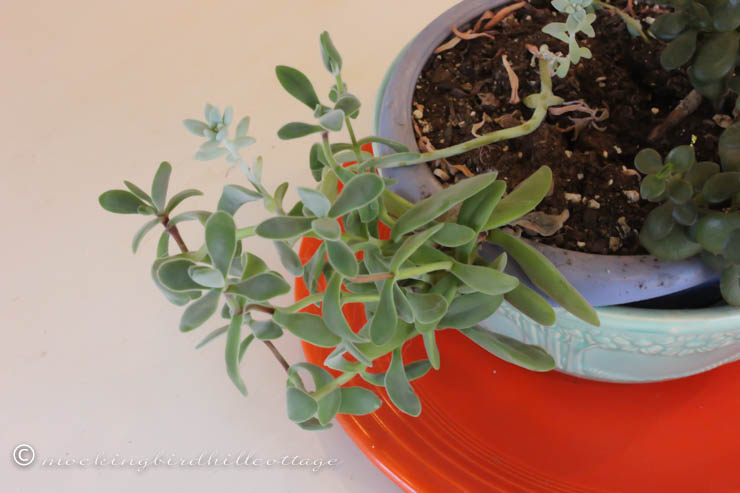 Because Riley's Dish Garden has a mind of its own. Just like Riley.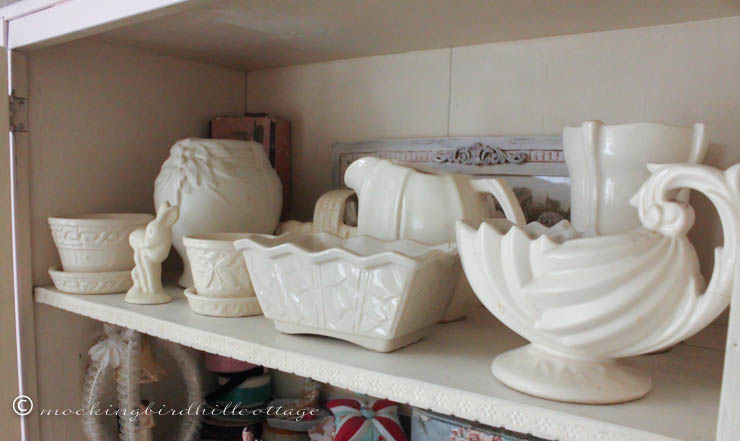 Because this is upstairs in the studio. And I'm thinking of adding even more. Uh oh.
Because Monty's rear view is adorable.
Happy Thursday.