So far, the day is starting off with a bang.
A (mostly) sleepless night.
On arising and opening my email: an alert from the bank. My checking account balance was much lower than I thought, due to a miscalculation on my part. All is well, but the higher balance I thought  I had would have been preferable on this Thursday morning.
The constant sound of a truck backing up – beep, beep, beep – from the distillery that is down the road from us. I might add that it wasn't in existence when we moved here. Yes, I've complained, to no avail.
I do very little seasonal decorating, but I was inspired to pull out the fabric Easter eggs I made several years ago. They're now sitting on the coffee table in the den.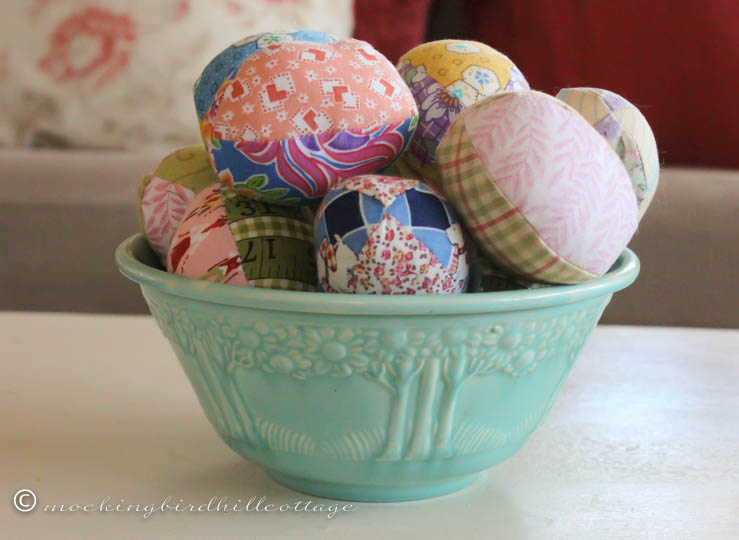 I had been working away from home for a long stretch of time – in San Diego. My friend Ingrid, who is a costumer, let me use her Singer Featherweight while I was in town. Obviously, this was before I bought Mabel but I ended up buying Mabel because I fell in love with Ingrid's Featherweight. I filled a lot of time with that machine and ended up making two quilt tops and these eggs. The fabric egg tutorial is from Retro Mama.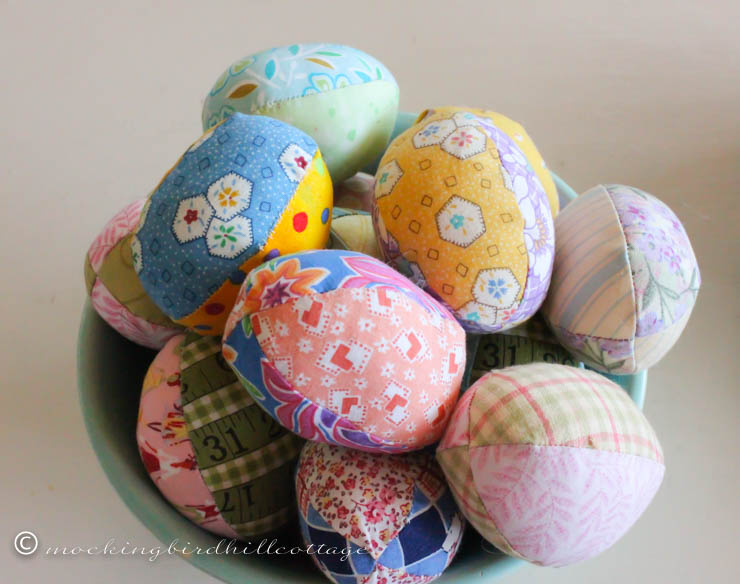 I figure we need some sort of Easter eggs around here.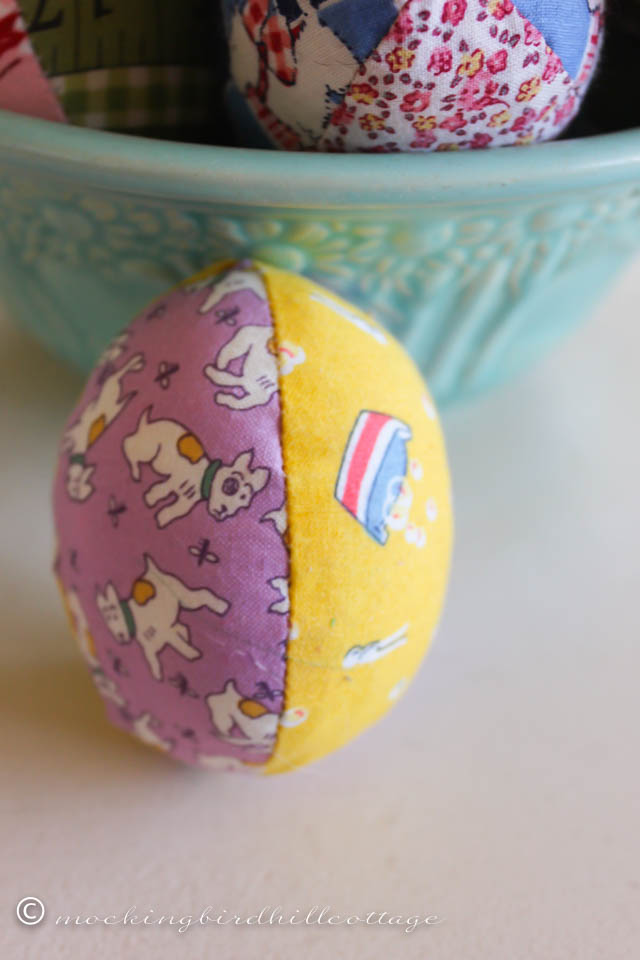 I wish there was a good quilt fabric store around here. There used to be one in Woodstock, but they moved even further upstate. There was also one just over the border in Connecticut, but the owner just retired and closed the shop. Online is fine and I've certainly ordered fabric that way. But there's nothing better than being in a room full of bolts of fabric, looking at it in the daylight, pulling this bolt and that bolt….you know what I mean? Just like buying a book in an actual bookstore is preferable to ordering online from a mega-retailer. You get to see the book and hold it in your hands.
I miss looking at fabric. And Joann's? No. Doesn't work for me.
When I was living in San Diego, I went to Rosie's Calico Cupboard constantly. It wasn't far from where I lived. It's a huge quilt shop, with so much fabric that it's almost overwhelming. Oh, Rosie's, I miss you. (I took my first quilting class there.)
Okay. I'm getting whiney. Off to make more coffee.
(The aqua bowl is Orange Tree, a vintage pattern that was made by Homer Laughlin.)
Happy Thursday.