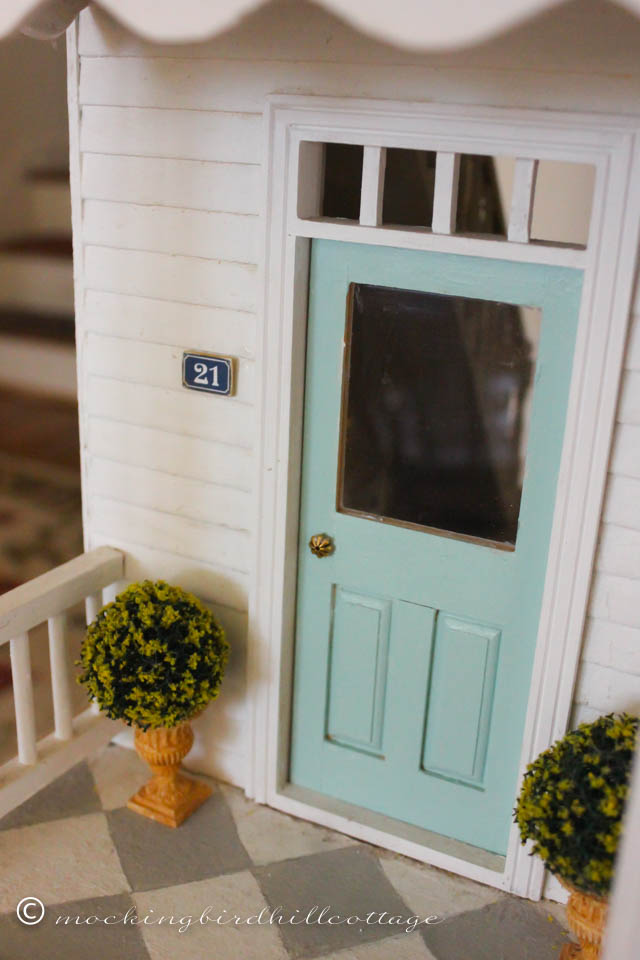 I haven't done a speck of work on the dollhouse in the last couple of months.
I have big plans for the rooftop garden, as you know. I began to gather some things for the garden several months ago. But I've done nothing.
During the odd moment or two, I would idly wonder why I didn't seem to have any desire to work on the garden. After all, it was winter, I was stuck inside a great deal of the time, why not lose myself in a little garden design?
I finally hit on the answer the other day. All of the other rooms are finished – at least, they're finished in terms of the major decorating elements. I'm sure I'll add a thing or two along the way. The rooftop garden will be the last 'room' design.
And then, I'll be finished.
I'm thinking I don't want  to be finished. That's why I've been avoiding the roof. When that's done, what will I do? Get another dollhouse, you say? Where would I put it? There's only so much room in this little cottage and believe me, it's all being used.
What's a girl to do? Bite the bullet, I guess, and start on the rooftop.
But I'm not ready yet.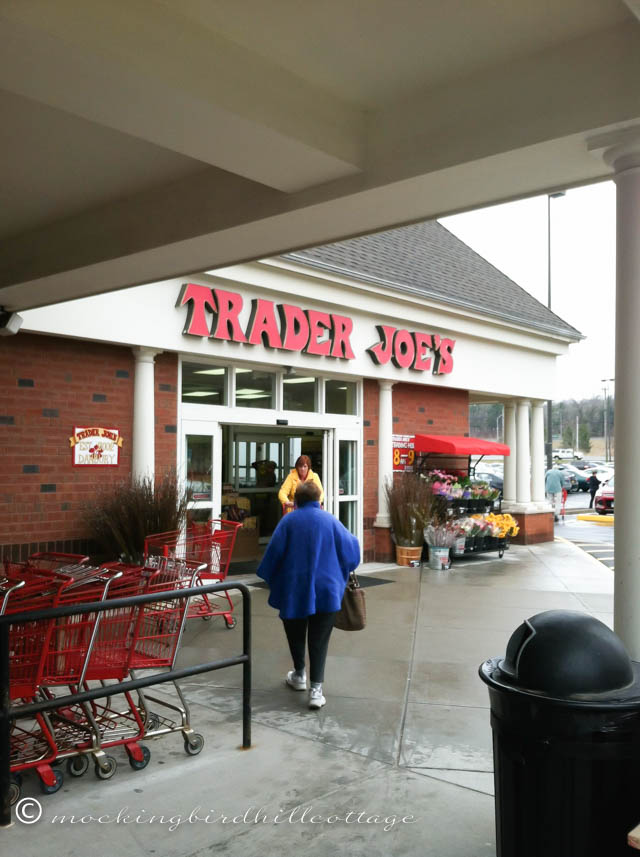 It's rainy and cold here, so nothing is going on outside. We decided to head to Trader Joe's yesterday. Since it's an hour away from us, we only go once or twice a month. After nicely filling our shopping cart, we headed back home, stopping to get Scout's food at the Vet's.
So I guess you can say that yesterday was all about food.
Shocking, I know, but I didn't buy flowers. I'm not sure why. Maybe because I'm invested in the outside of our house right now? Anyway, mark yesterday down on your calendars. April 7, 2015: Claudia went to Trader Joe's and didn't buy flowers.
Don's playing a gig in town on Saturday, with two of his friends backing him up. I can't wait. Normally, I can't go along on his gigs because I'd be away from Scout for too long. But this one is right down the road, so I'll be there. I'm so excited!
Happy Wednesday.